The Mane Event
by Rod Thornton
photography by Jeff Kirk
This summer, after 15 years of valiantly serving the York University community, the old York Lions logo was retired with full honours, replaced by a new logo and a new mascot.
The unveiling ceremony took place on Aug. 22 at York Lions Stadium, where hundreds of York students, staff and faculty roared their enthusiasm at #HeartOfALion Day, a new York initiative bolstering a sense of pride in the University.
"Pride starts from within," pronounced Jennifer Myers, executive director of Athletics and Recreation at York, at the celebratory logo launch. "Lion Pride is the feeling that comes from being part of a broader community and having a real sense of satisfaction about our collective accomplishments."
York is made up of progressive thinkers and courageous leaders, all of whom have the heart of a Lion, the courage to make a difference. These characteristics came to the fore following years of research and community consultation aimed at guiding the York Lions branding and logo redesign project.
Answering the question "What constitutes the heart of a Lion?" participants in the York-wide survey listed the following attributes: a feeling of openness and acceptance of everyone in the "pride"; being courageous, persevering and standing up for what you believe in; and taking a leading role while moving forward.
These are York's inherent strengths and values and they helped guide the design team to create the new Lions logo.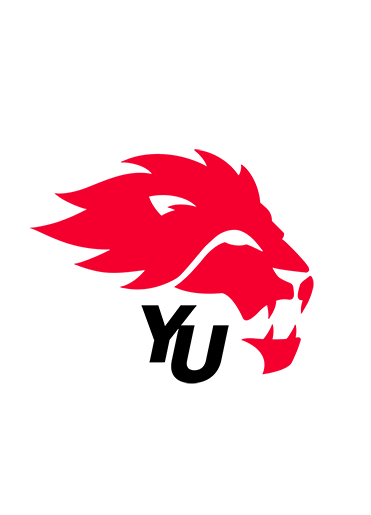 "It's magnetic and confident," said Myers. "It instills a real sense of pride."
The next piece of the York Lions rebrand is a contest to give the new mascot a distinctive name. Students, staff, faculty and alumni are all invited to make their suggestions. To help name the Lion, submit your best suggestion on the York Lions website before noon on Tuesday, Sept. 25.
The winning selection will be announced at halftime during the Sept. 29 Homecoming football game.
New branded merchandise – all bearing the updated logo – is now for sale at the York University Bookstore and the Tait McKenzie Centre. Wear it and feel the Lion Pride, as described by Myers: "I'm proud to be a Lion. I'm part of the pride – it's where I belong."