Campaign Update
Pictures of You
by Amy Stupavsky
A picture may be worth a thousand words, but words still played an integral part in the photo contest for the on-campus launch of Impact: The Campaign for York University.
Nearly 20 volunteers took to York's Keele campus on Red & White Day armed with white boards and cameras to capture and collect stories from students, alumni, staff and faculty about how the University has made a difference in their lives and what the Impact Campaign means to them. Participants were photographed holding the messages they had written – they were heartfelt and humorous, inspiring and perceptive, each embodying a part of York's remarkable spirit.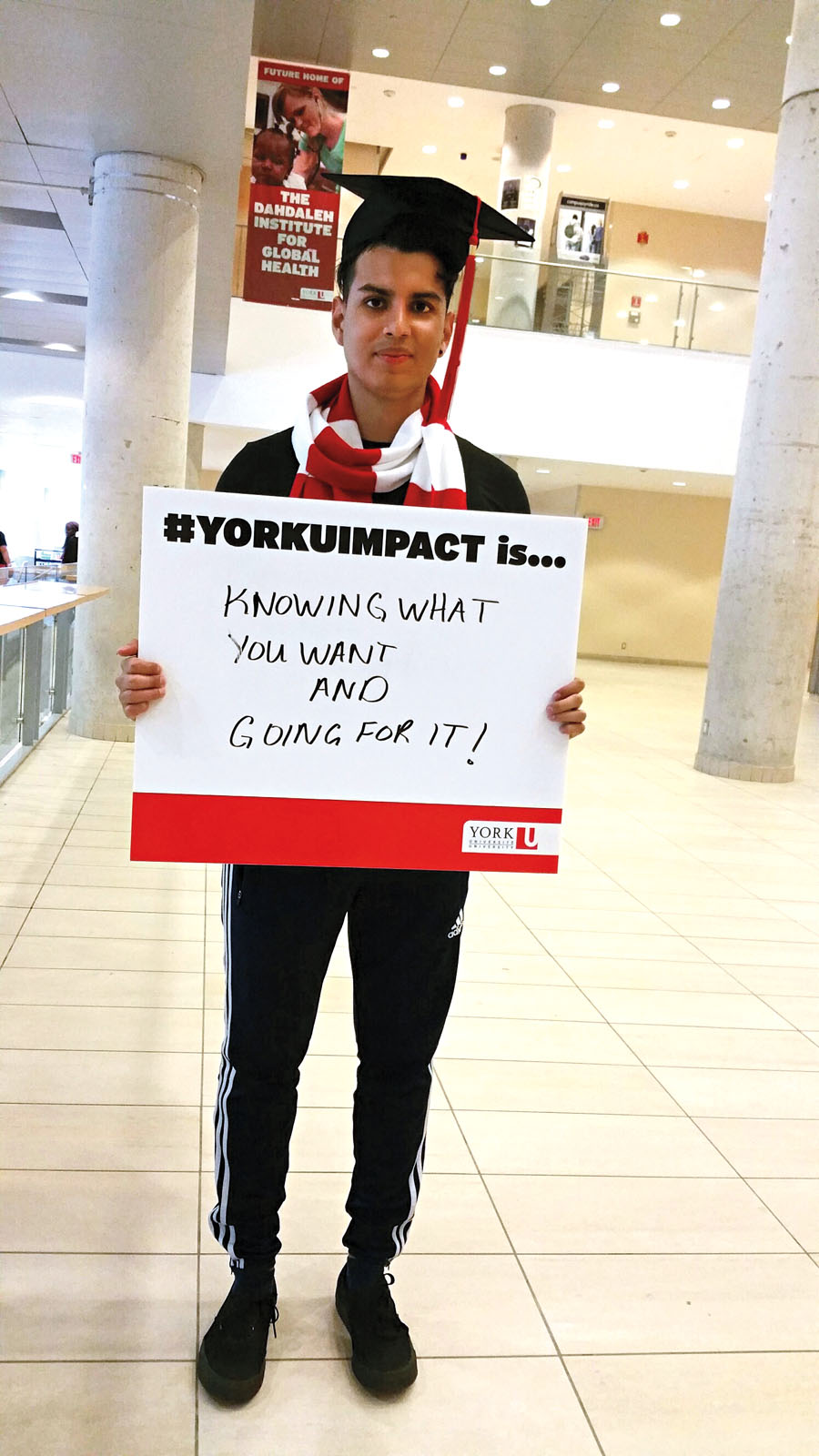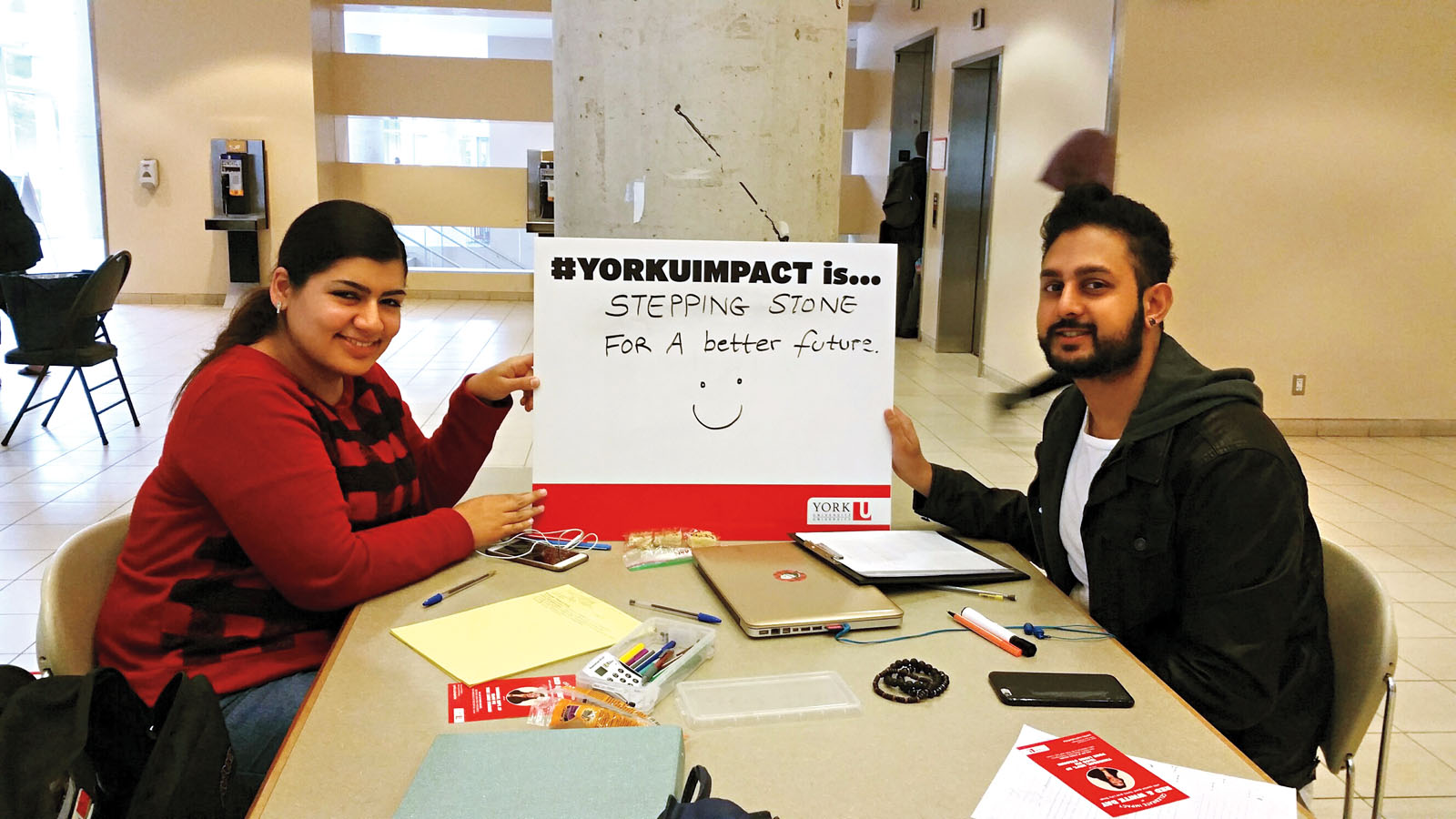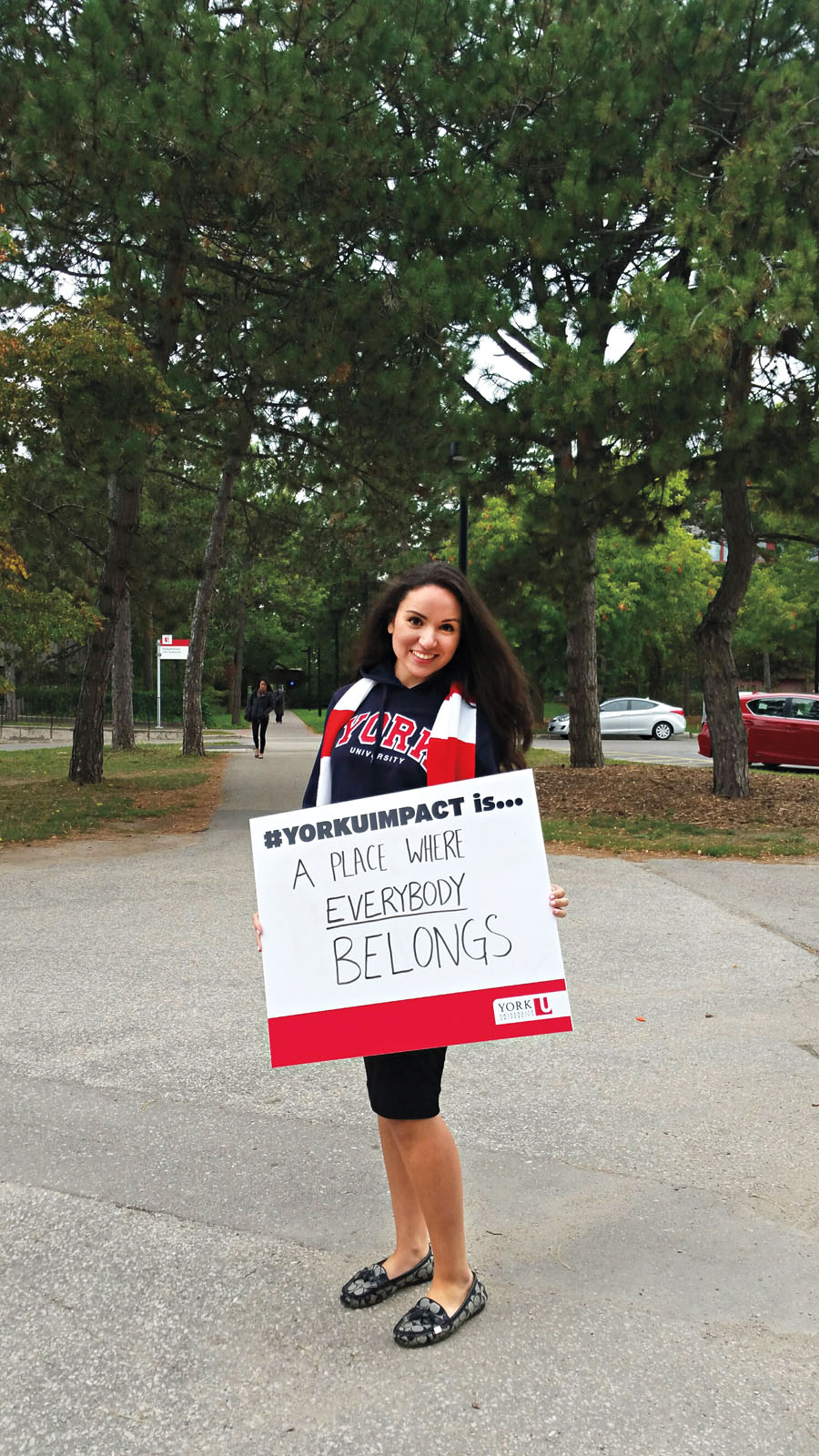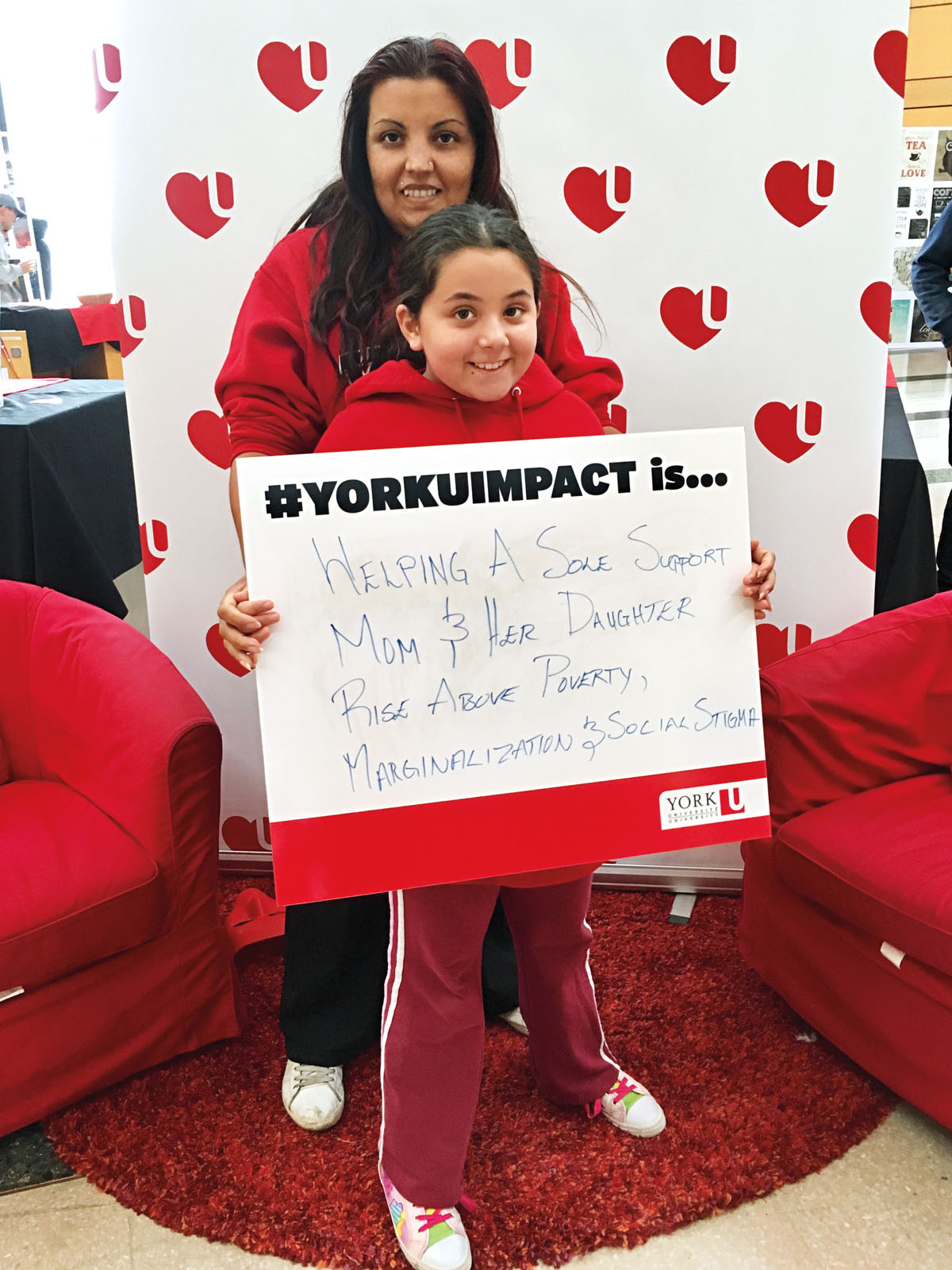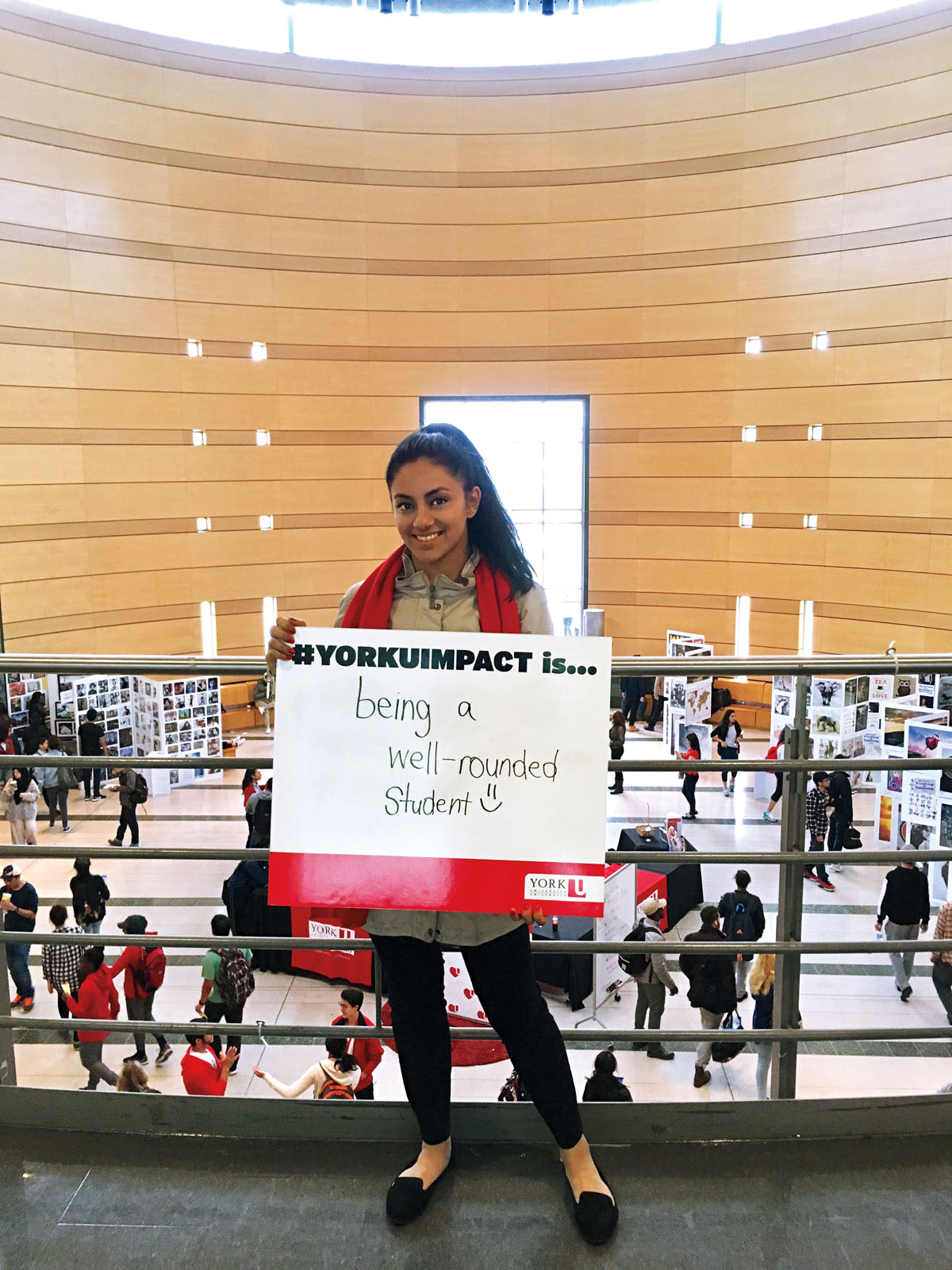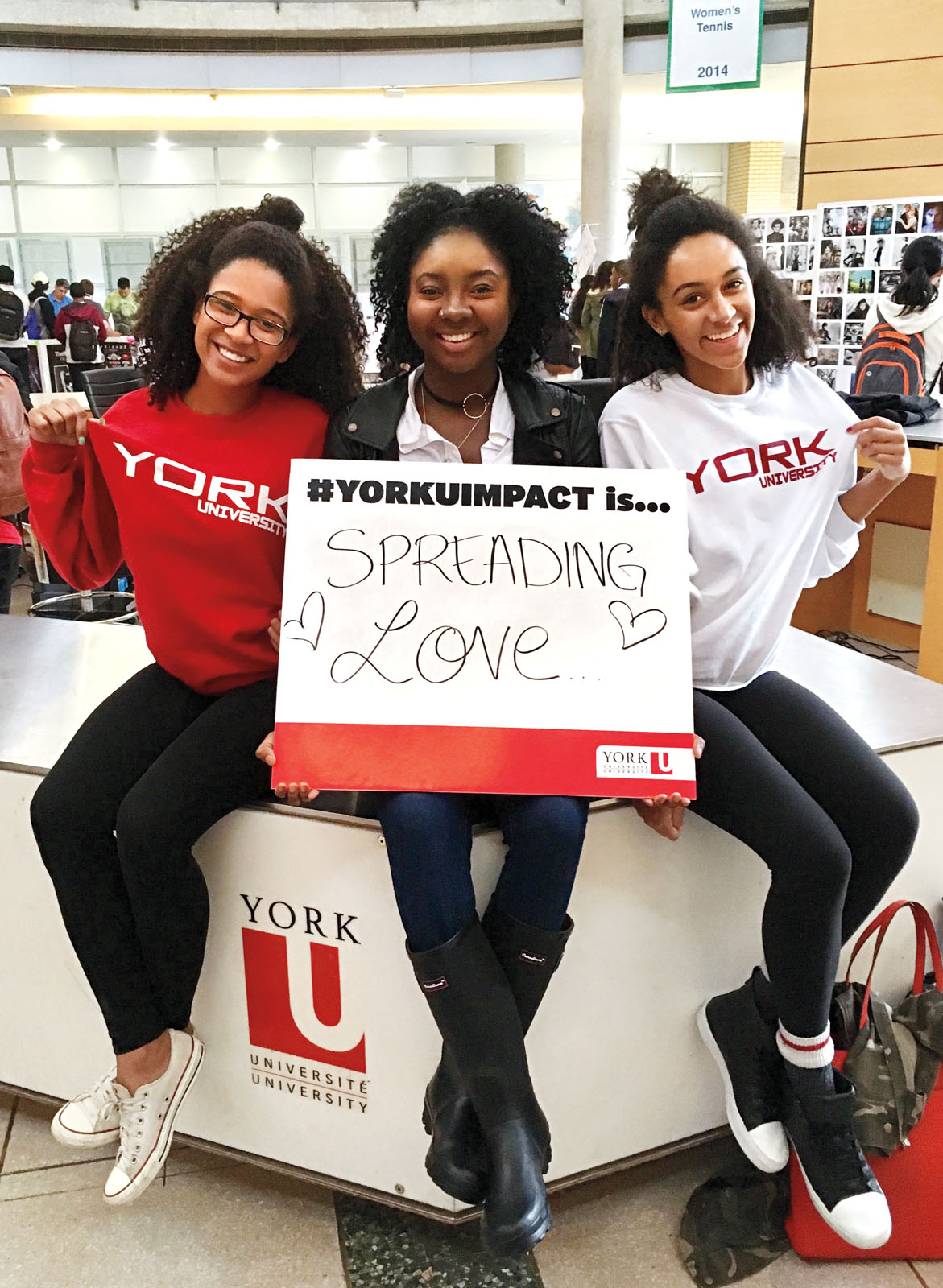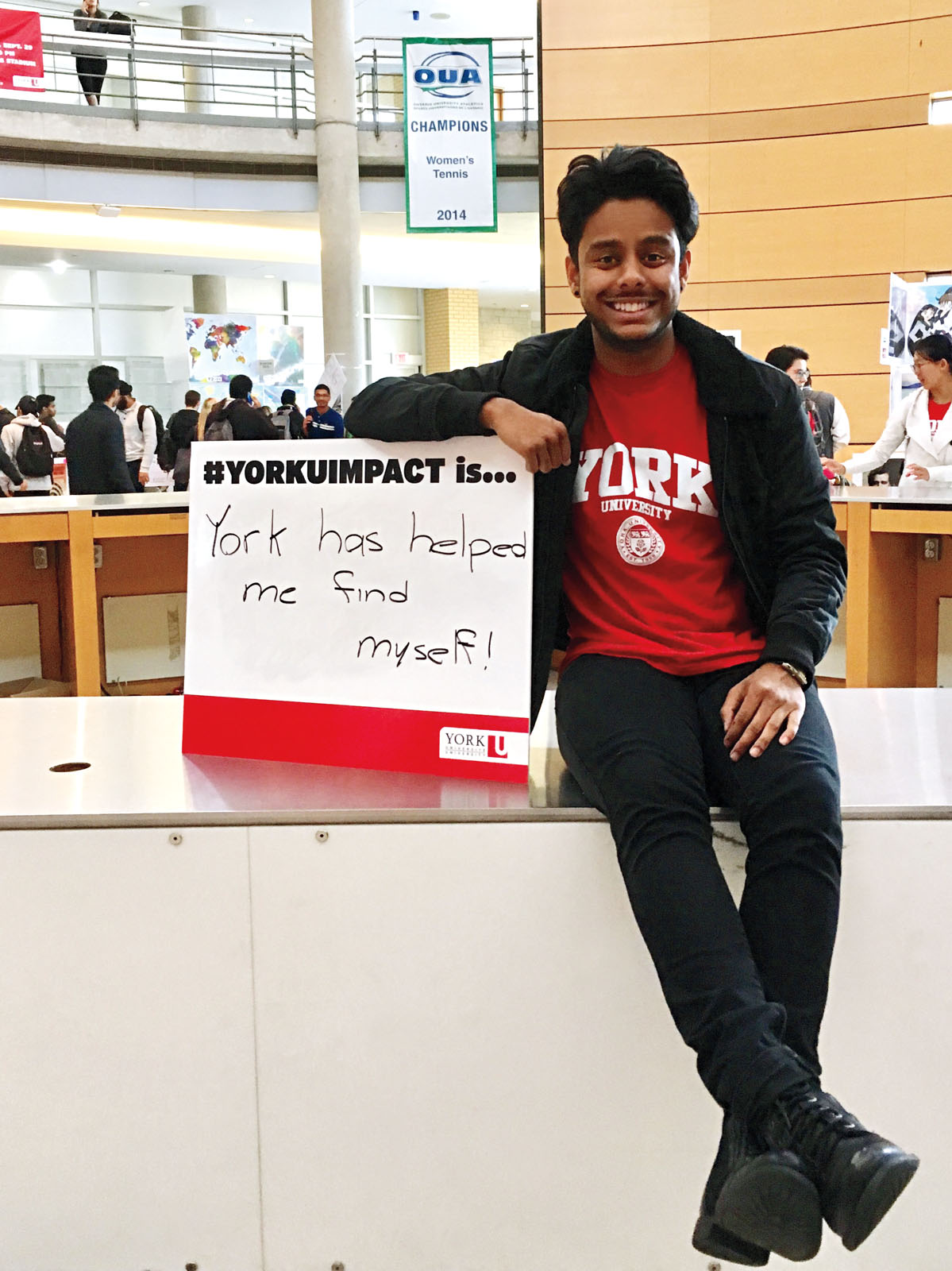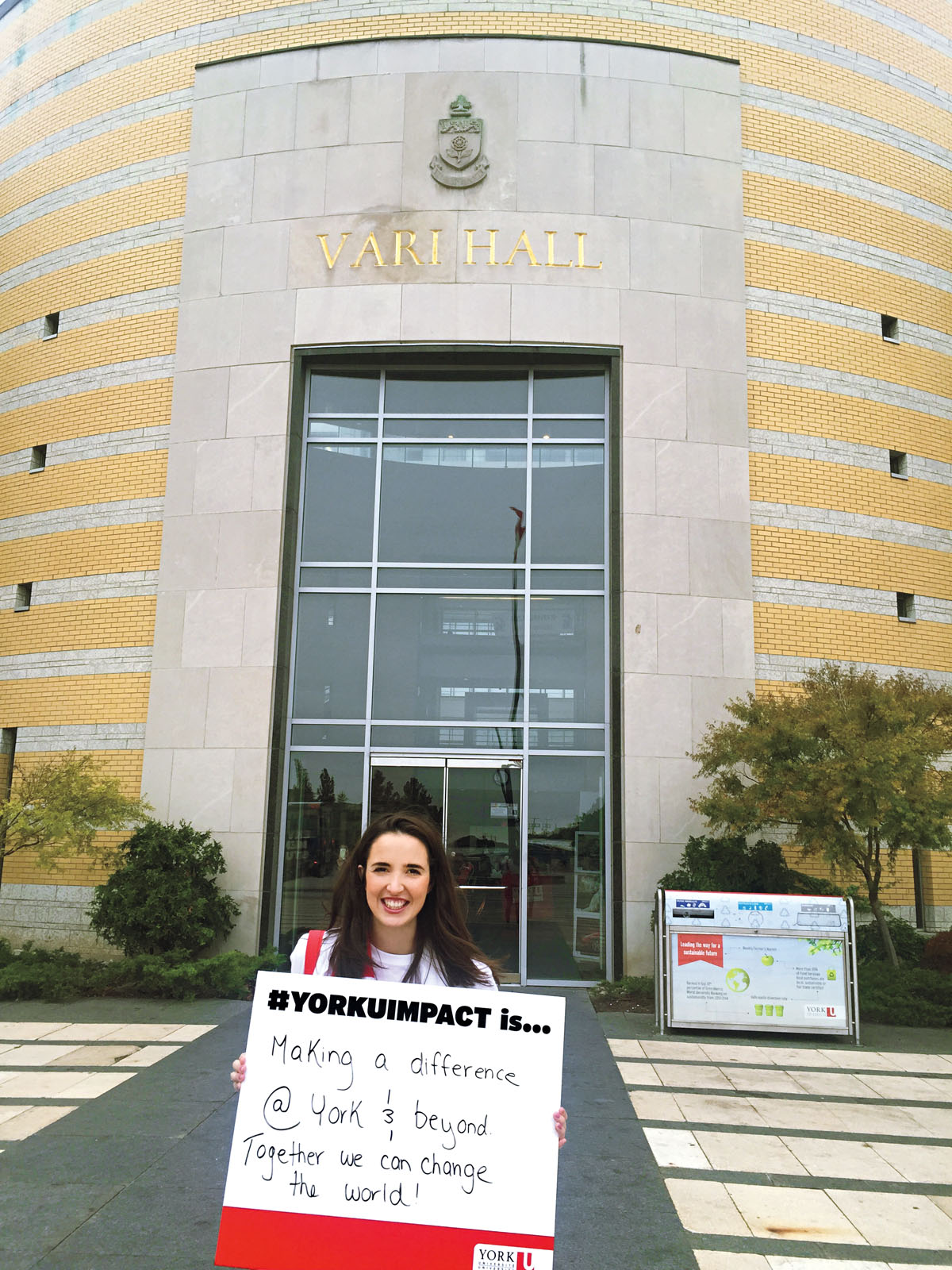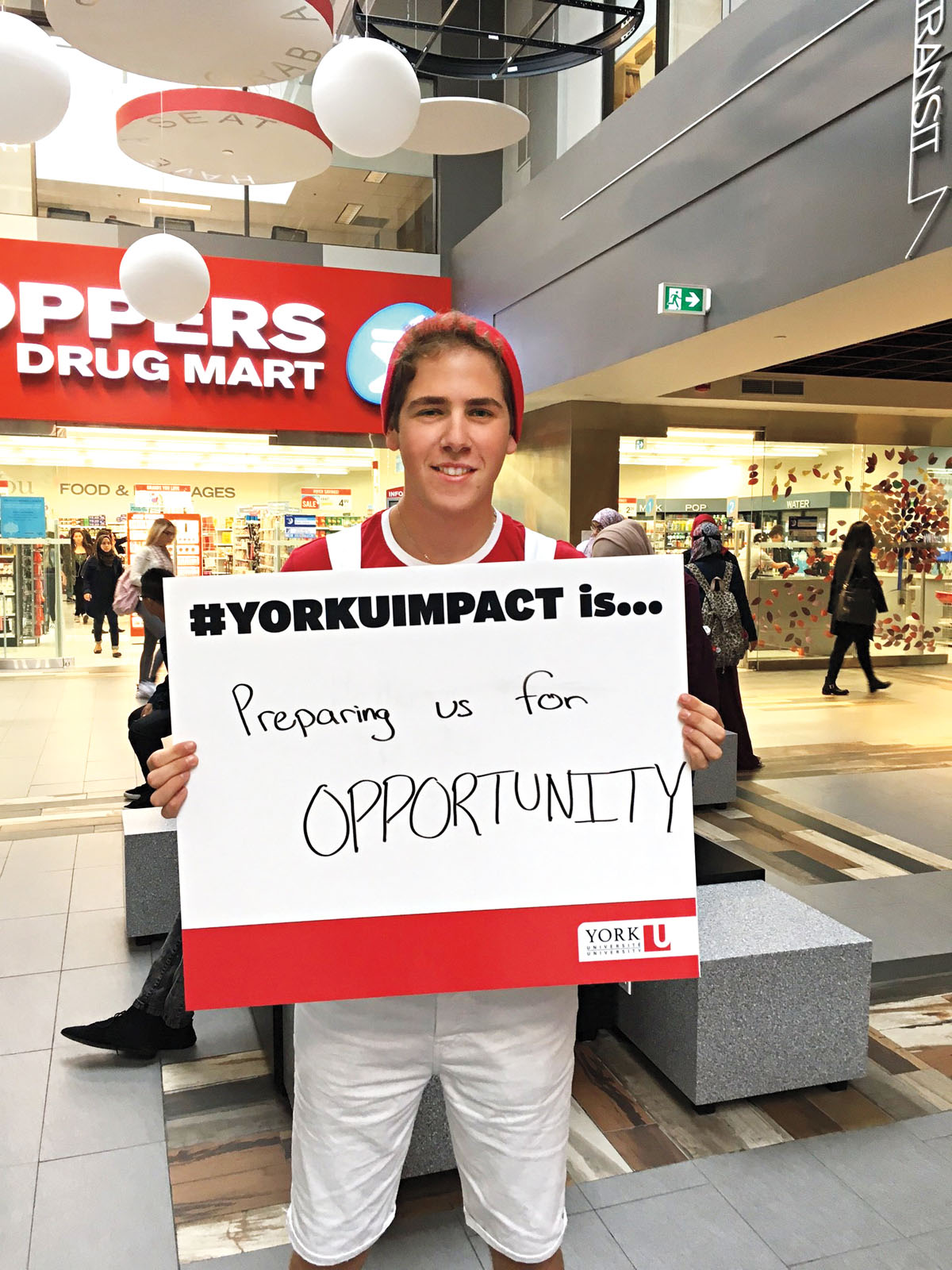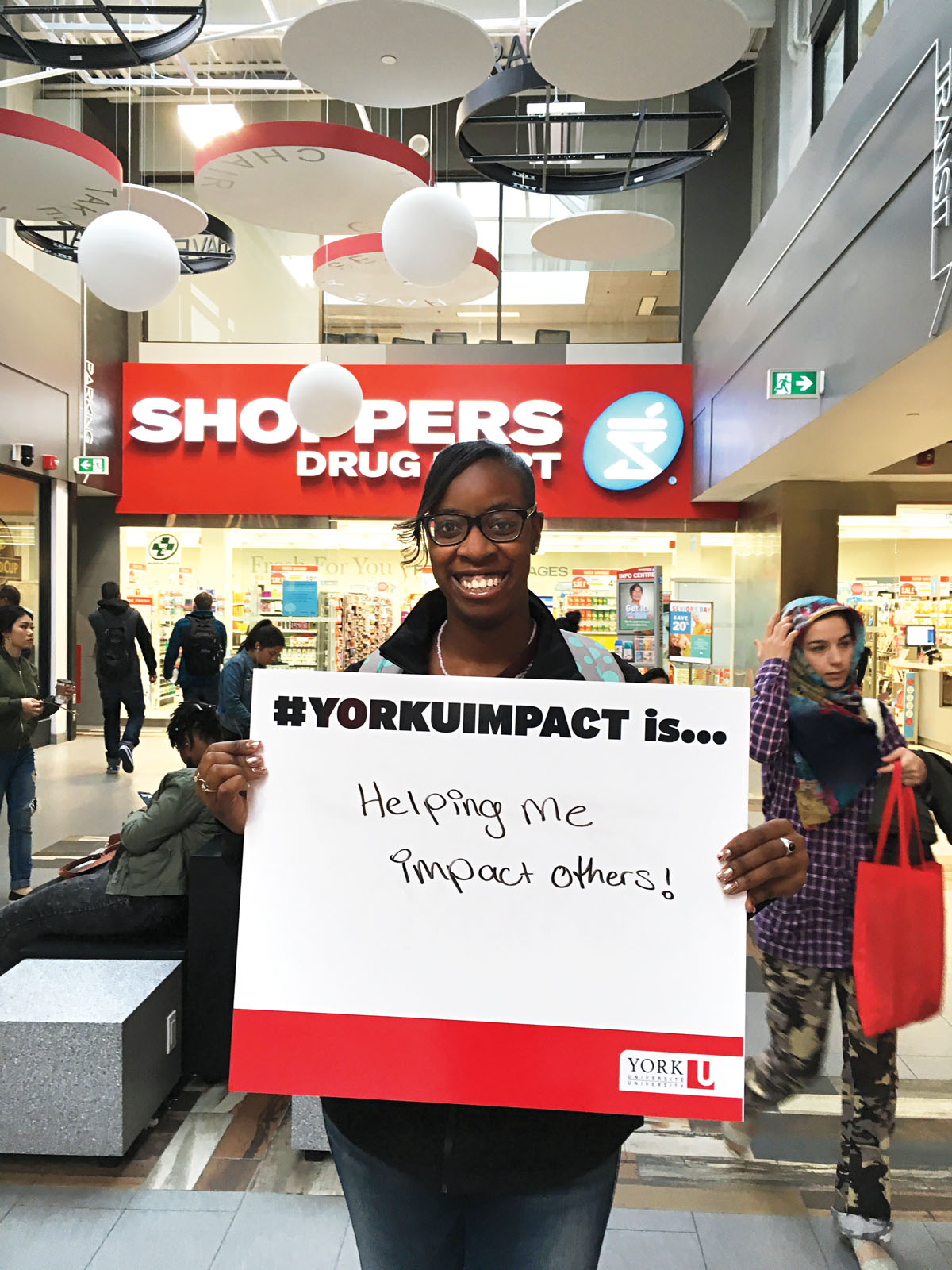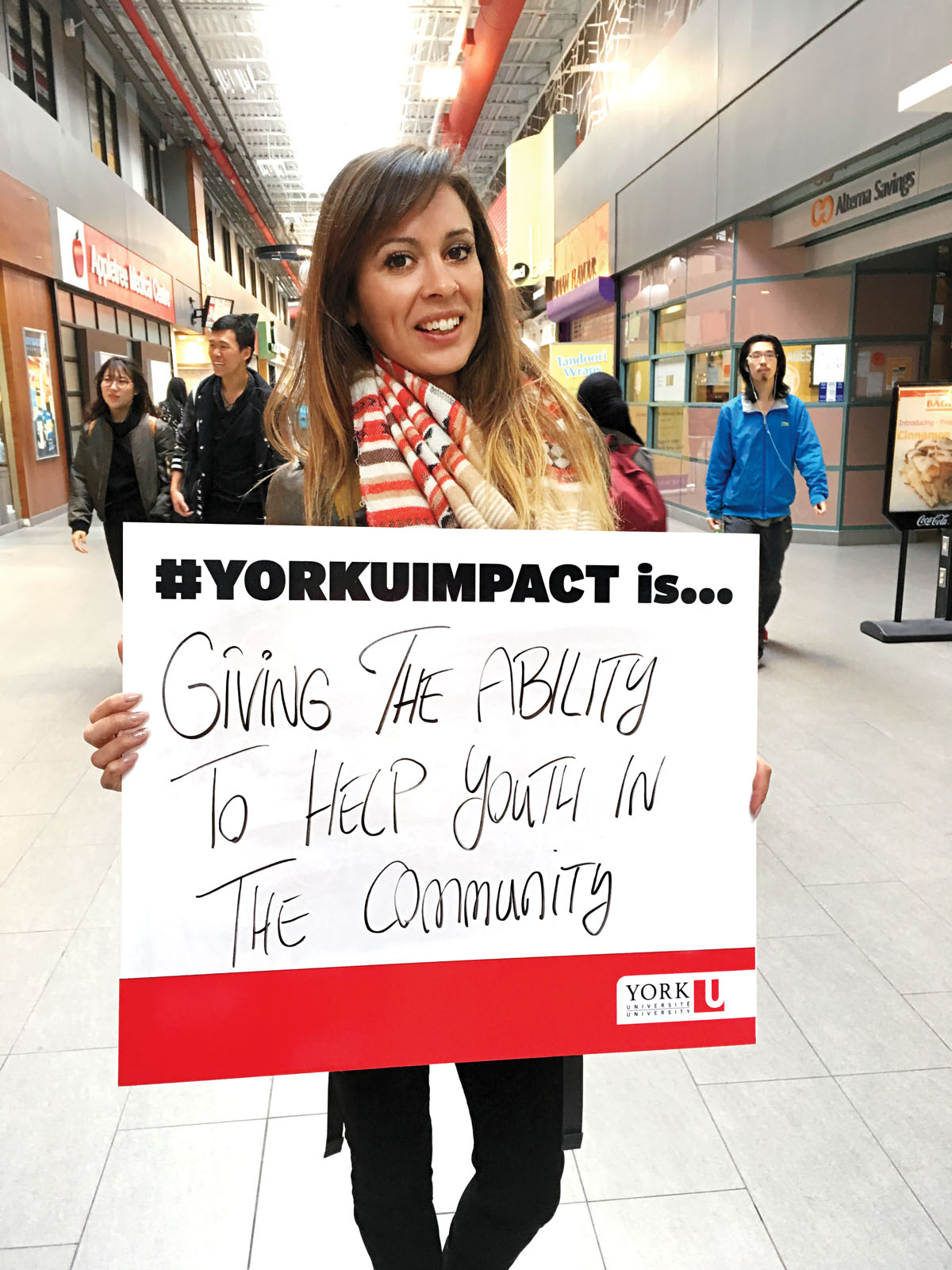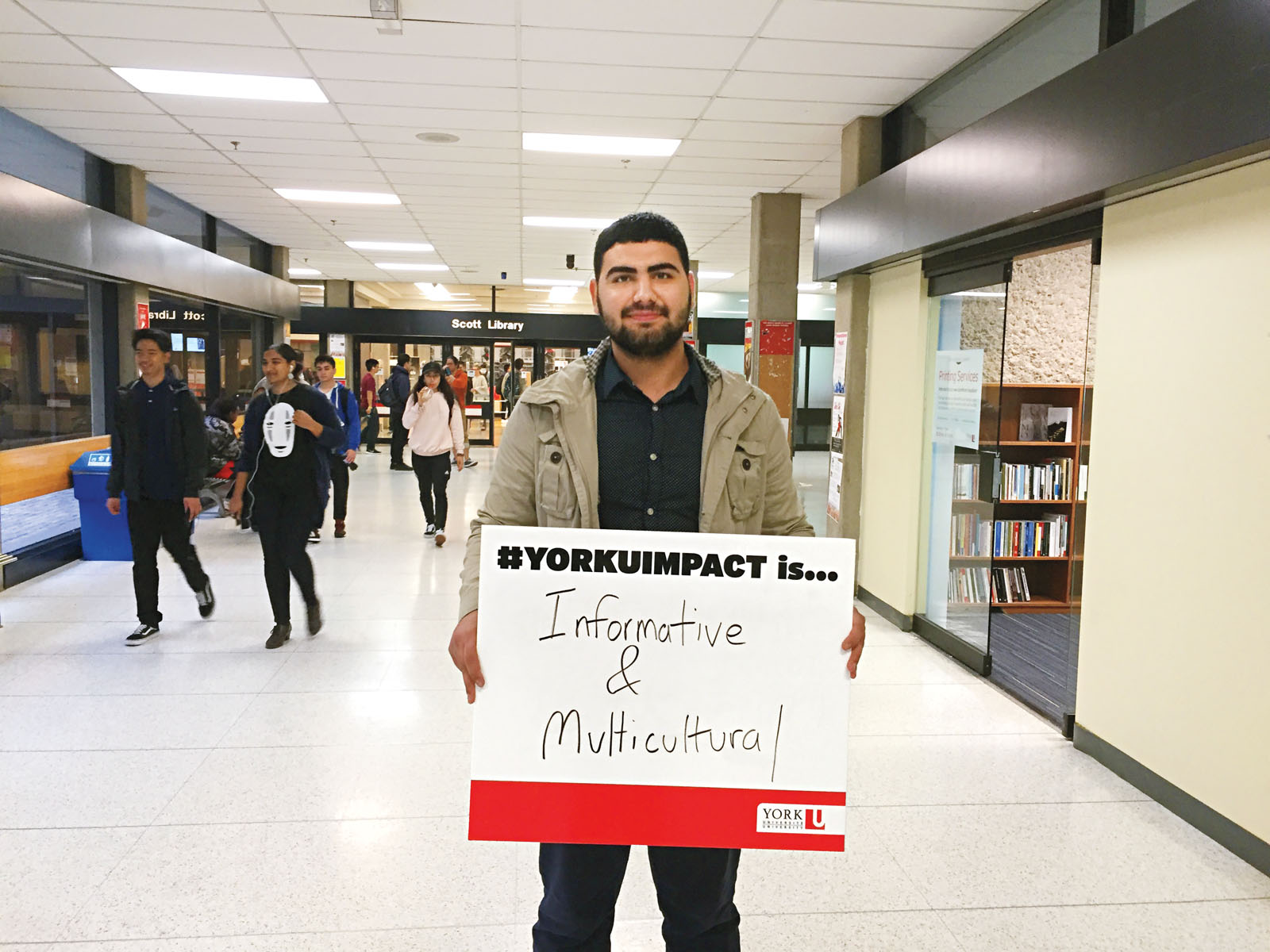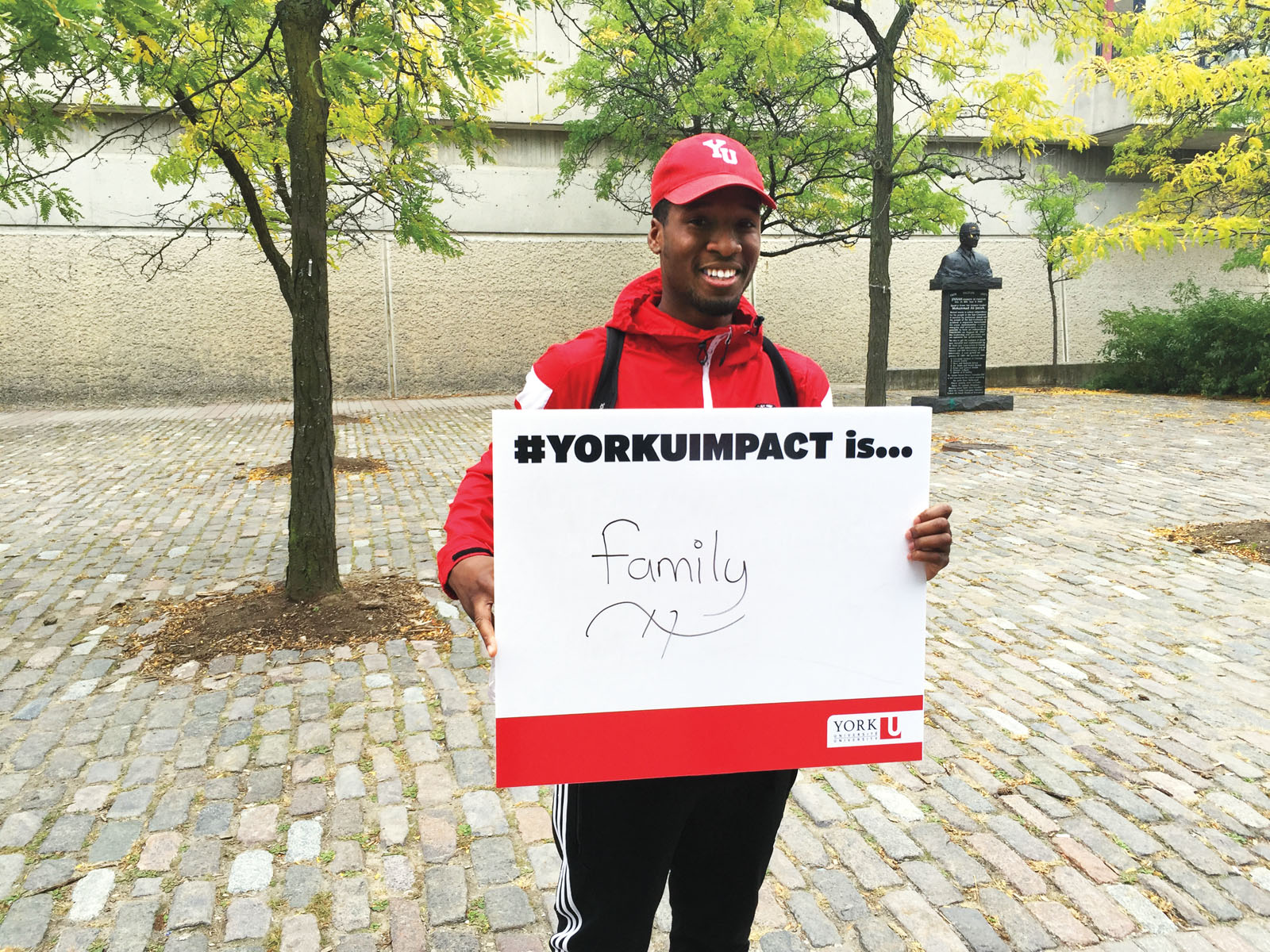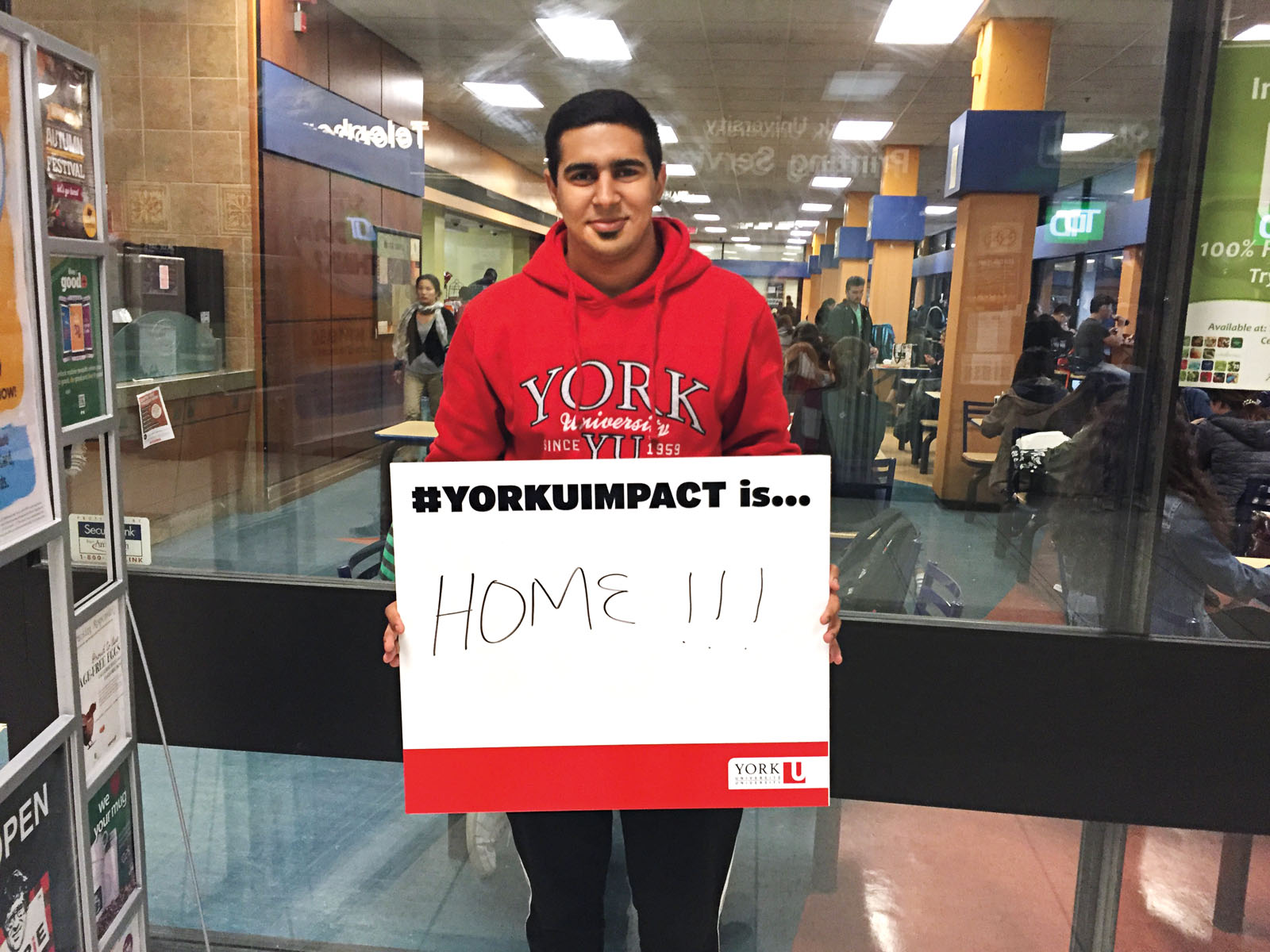 Participants posted and tagged their photos on social media for a chance to win one of three $100 gift cards. Of the 135 entries received, one winner was selected from each of the student, alumni and staff/faculty categories.
For more photos, visit impact.yorku.ca/yorkuimpact-is.
Interested in sharing your story? Visit impact.yorku.ca and click on "Submit Your Story."