Instinct is the great equalizer. We all have it. Our second brain, as it is sometimes called, dwells deep inside us, in the pit of the stomach. It's a gut feeling and it speaks to us through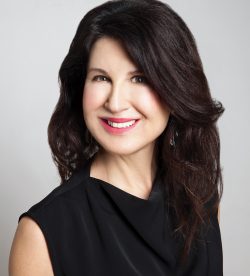 vibrations that can shake our rational brain free of preconceived convictions, opening it up to unexpected insights.
As much as it warns us of coming dangers, our inner voice also tells us when to let our guard down and trust that something good will happen, just from following our instincts.
Now don't start thinking I'm getting all clairvoyant on you. This is not about casting a spell. It's about recognizing and honouring the wisdom of our sixth sense. But you've got to be prepared to listen.
I bring this up because intuition has shaped the lives of many of the people you are about to encounter here, in the summer issue of The York University Magazine.
Among them are Klaudia (née Zinaty) Capalbo, Mike George and Prakash Amarasooriya (that's him on our cover), grads who came to the University to study one thing but who, by following their instincts (along with their bliss), ended up doing something completely different after receiving their respective degrees.
Mark Breslin, a recent recipient of the Order of Canada, is another who by listening to his gut pursued his own path in life. The founder of the Yuk Yuk's chain of comedy clubs pioneered in Canada a kamikaze style of standup comedy that is pure instinct, which is why it feels so raw.
Similarly, Mike Futa looks for intangibles in addition to the stats sheet when ­picking prize players for the Los Angeles Kings, the reason for his ­success as an in-demand hockey exec.
Having the right instincts have taken our alumni far. You can read more about their experiences here. Call it a hunch, but I think you will like them.