Performance Art
by Deirdre Kelly
If, in the pre-internet era, you went to a concert in Toronto, chances are you learned about it from a poster wheat-pasted onto a downtown utility pole or from a flyer handed to you as you stumbled out of a club in search of your next musical high.
These ephemeral bits of paper, packed with pictures and pertinent information about upcoming underground shows, put the word out on the street as to what was happening and cool in the city.
Local concert promoters who didn't have much in the way of advertising budgets usually hired squads of young people to paper the town on the cheap. Daniel Tate (BA '05) was among them.
I just saved everything … just stockpiling, and over time the collection got really massive
Tate worked part-time for REMG Concerts as a street team and guerilla marketing manager in the late 1990s — when electronica and hip hop were ascendant — saving up his money to pursue an undergraduate degree in political science and urban planning at York University. Whenever he had any leftover flyers, he kept them, supplementing his growing pile with others obtained from his peers. As his collection grew, so did his curiosity. The self-professed music geek, today working in IT for a large Toronto-based multinational, then started investigating the Toronto concert scene that predated him, eventually amassing posters from as far back as the mid-1800s.
"I just saved everything. I saved flyers from shows we were promoting, and I also saved flyers from other promoters for other shows going on in the city," Tate says. "I was just stockpiling, and over time the collection got really massive and expanded into a few thousand pieces. I ended up saving them over the years, eventually rediscovering them and sharing them with the world."
In 2015, he began posting what he had on Instagram, attracting thousands of followers, including some of the rock lords he used to idolize. Rush frontman Geddy Lee became a follower of his feed and Tate (already aware he was on to something) became motivated to go further.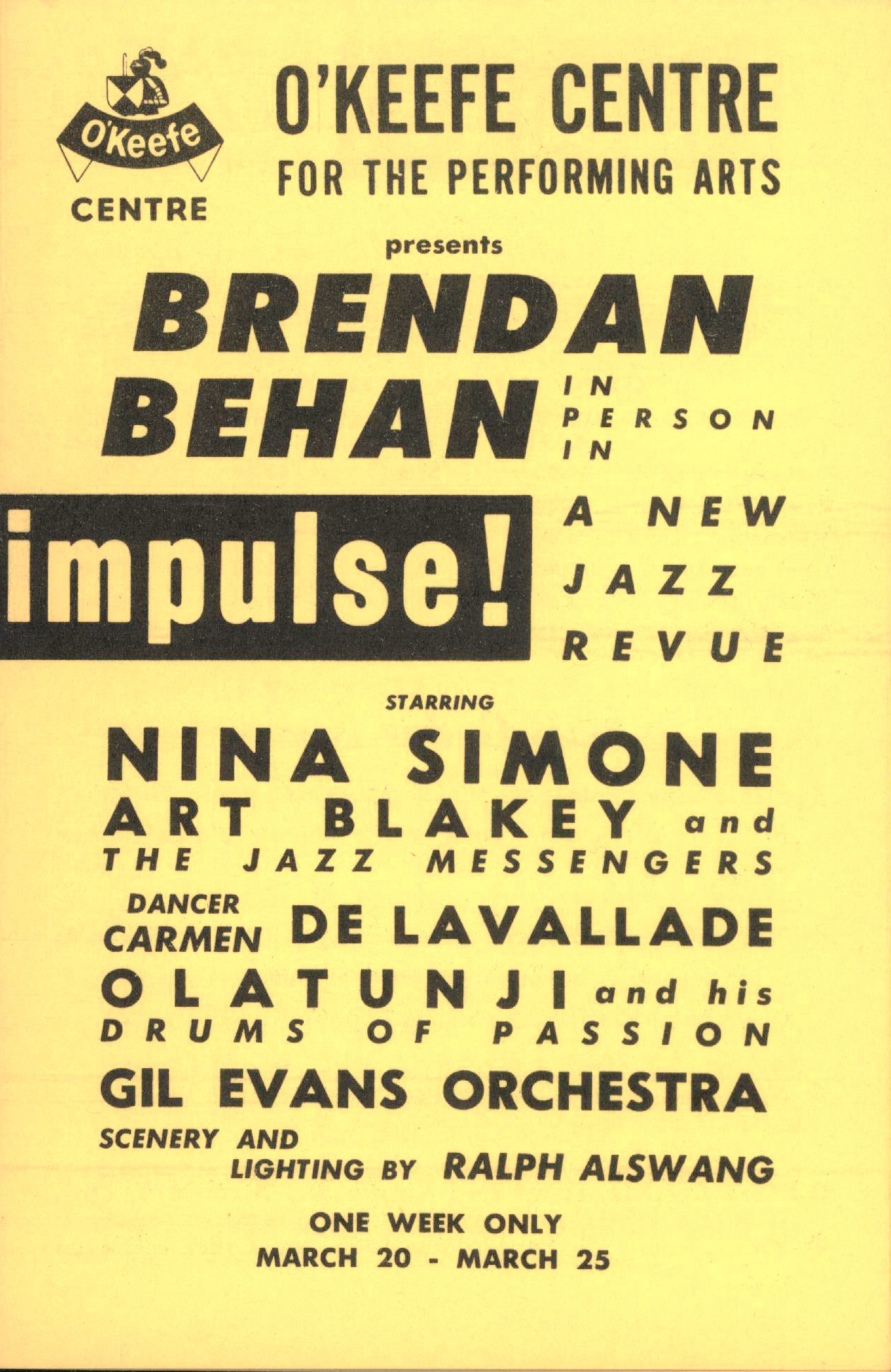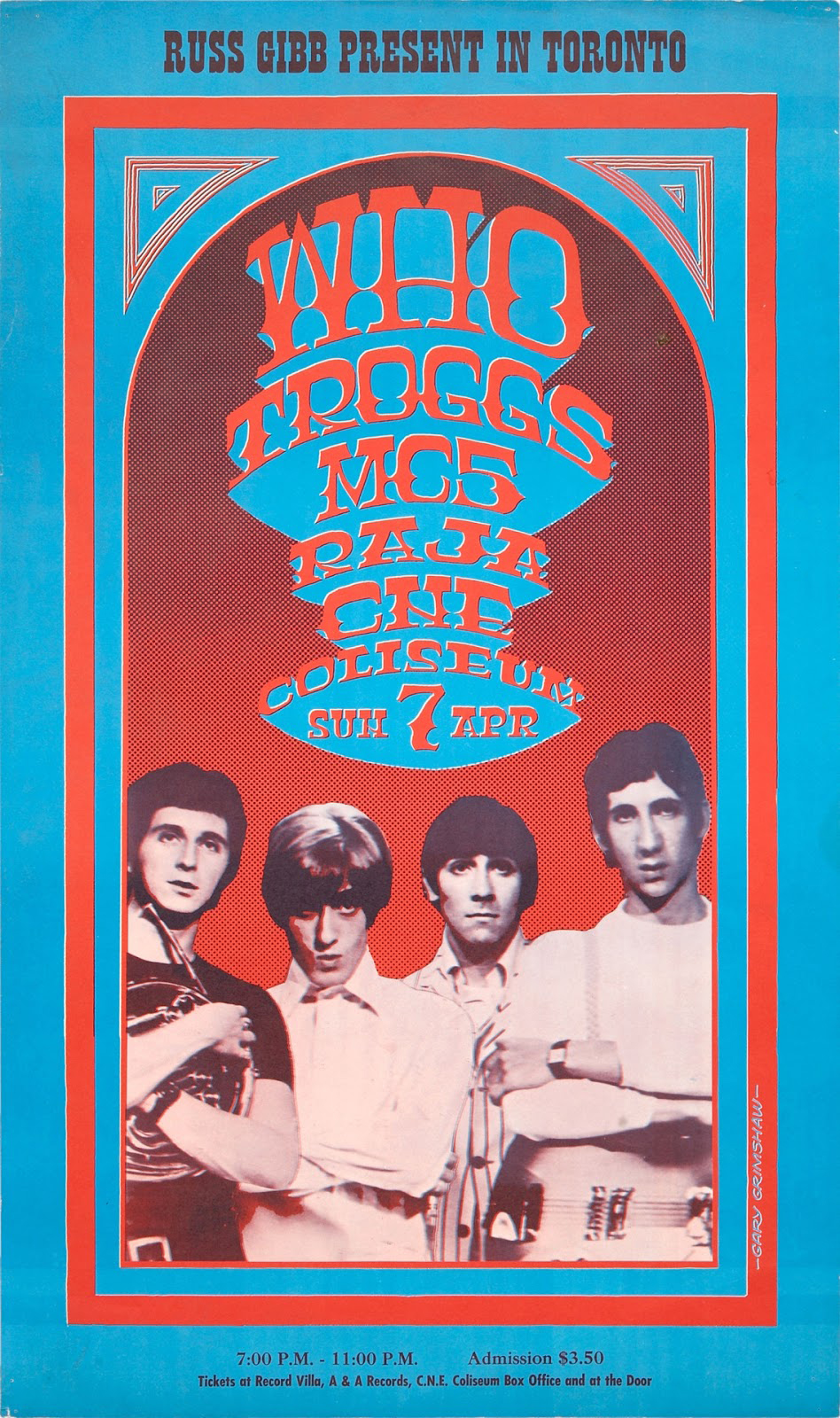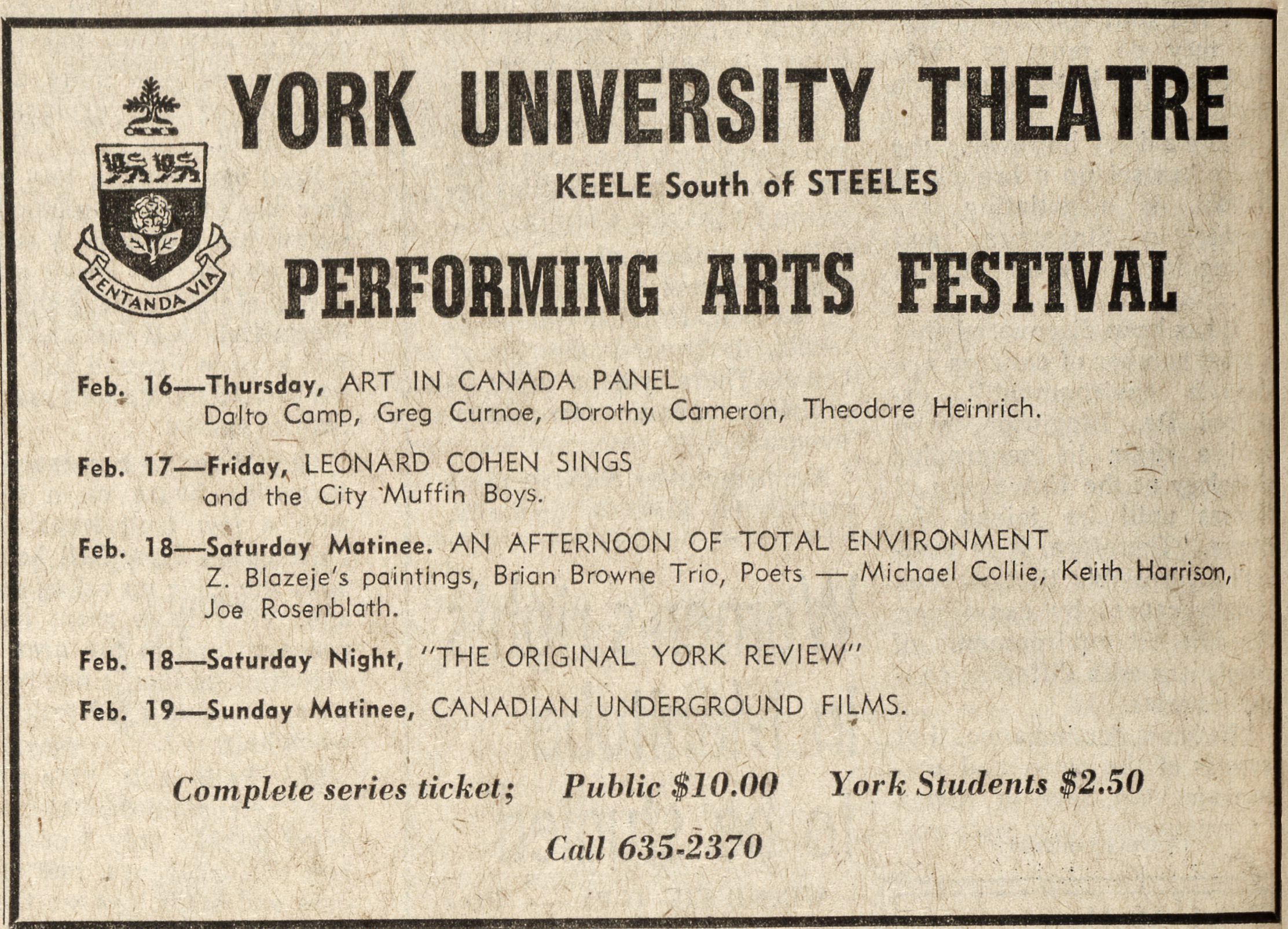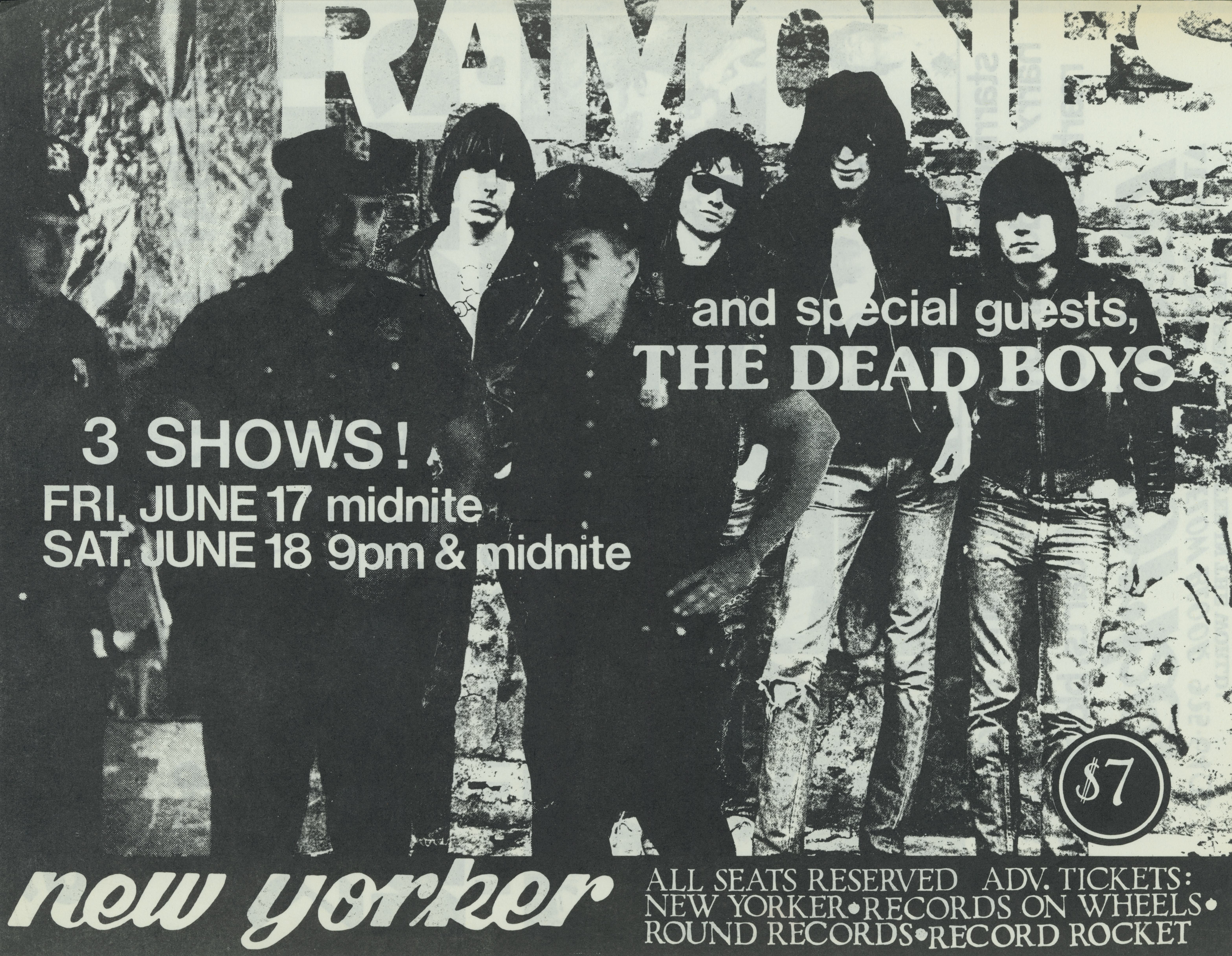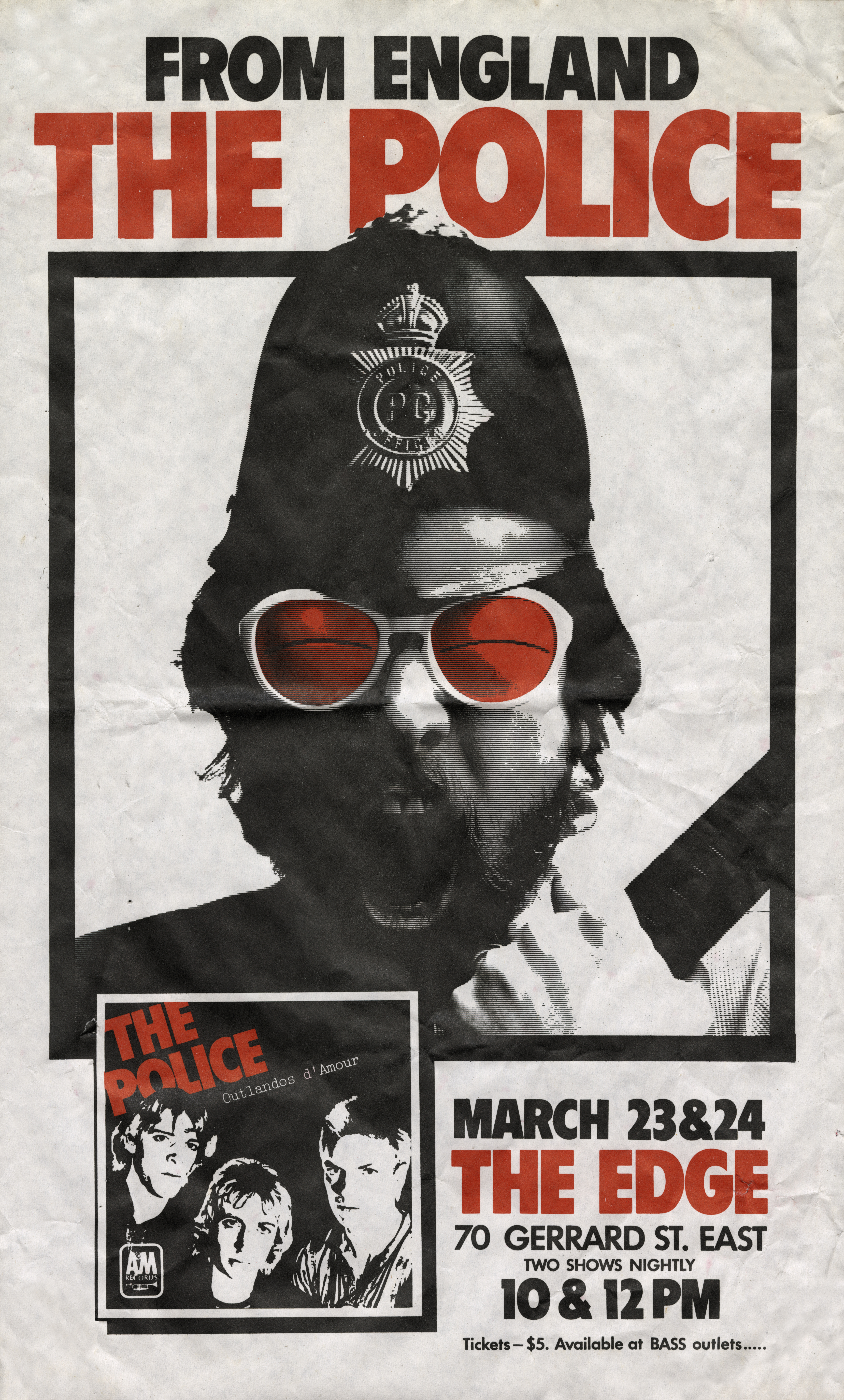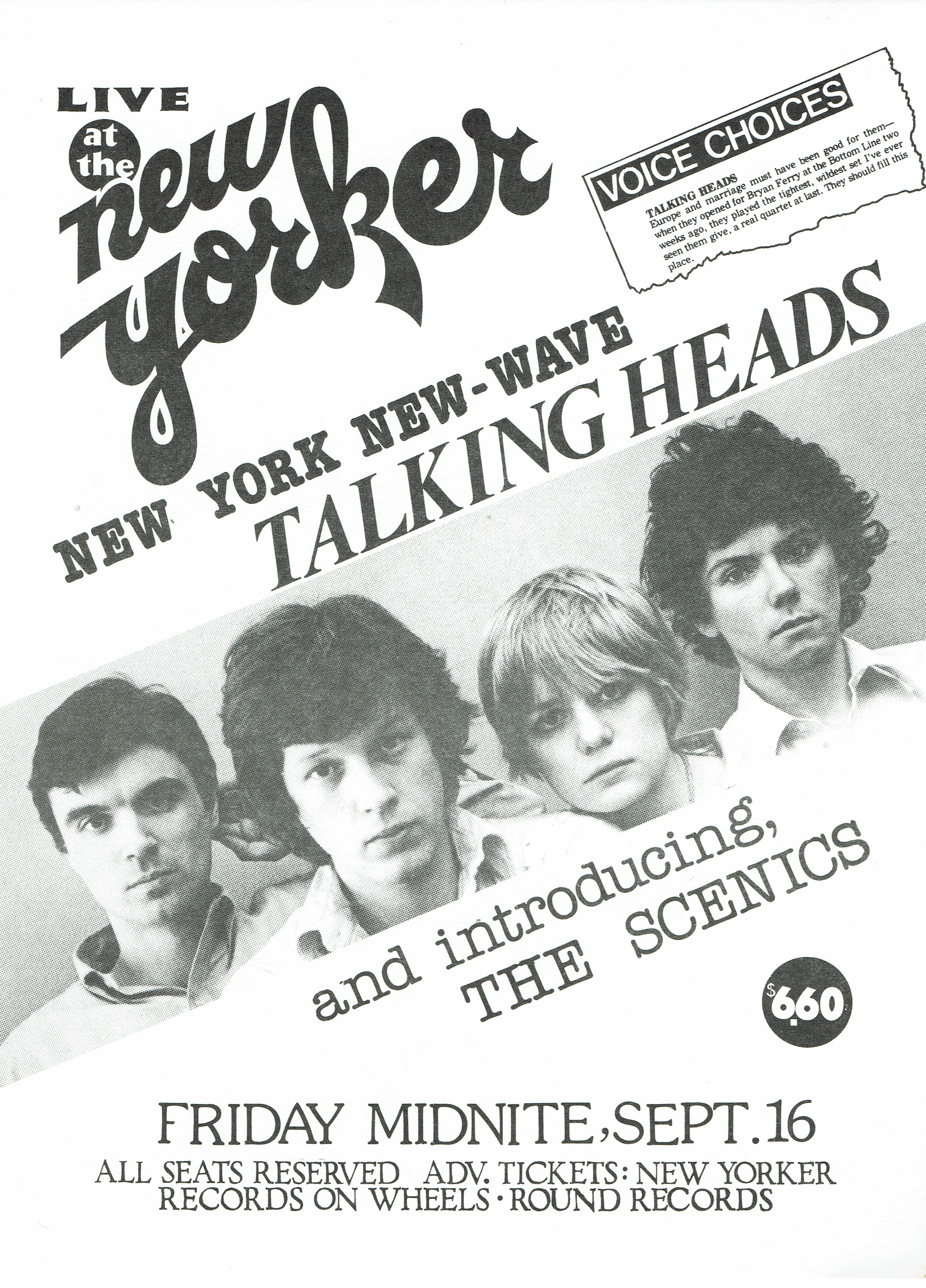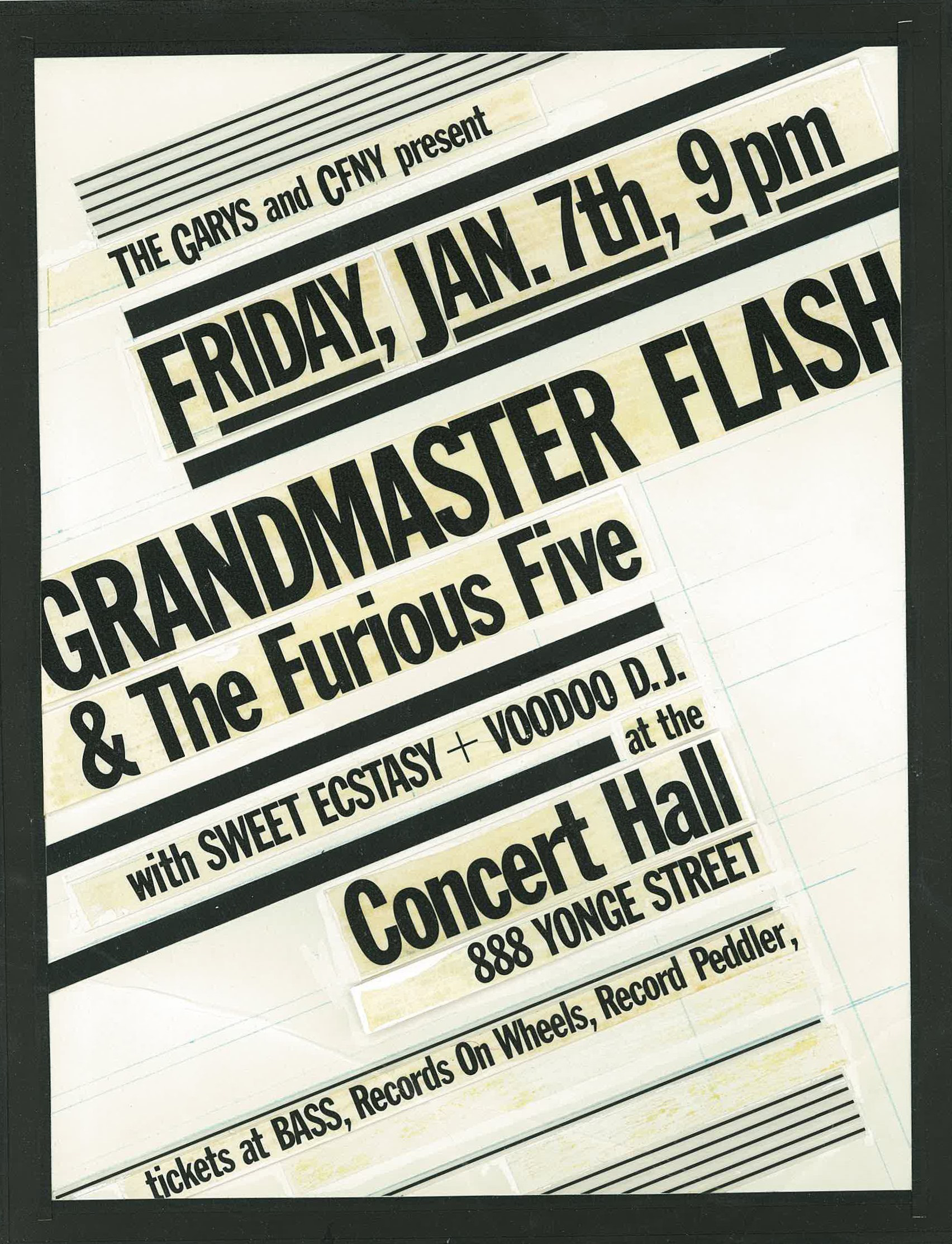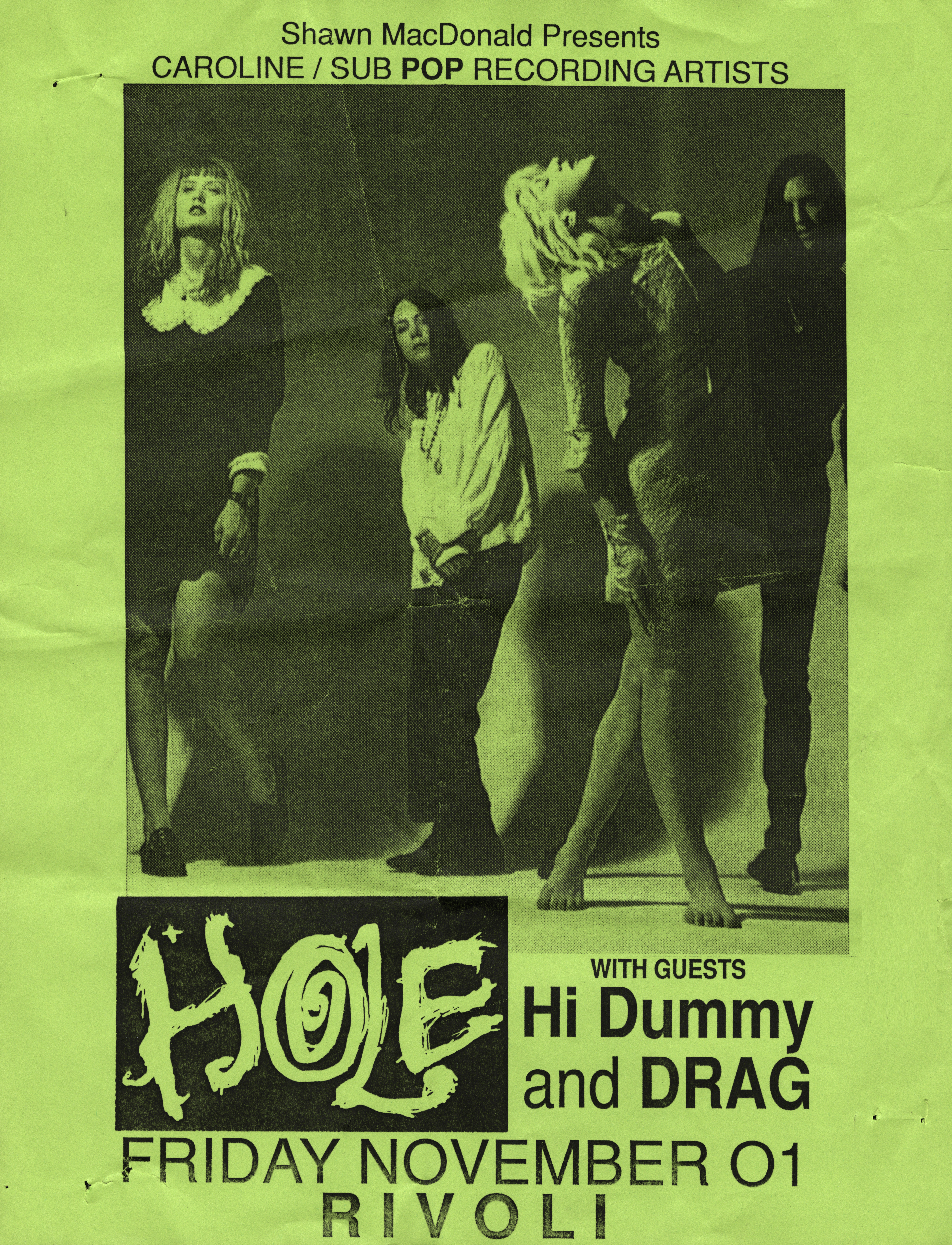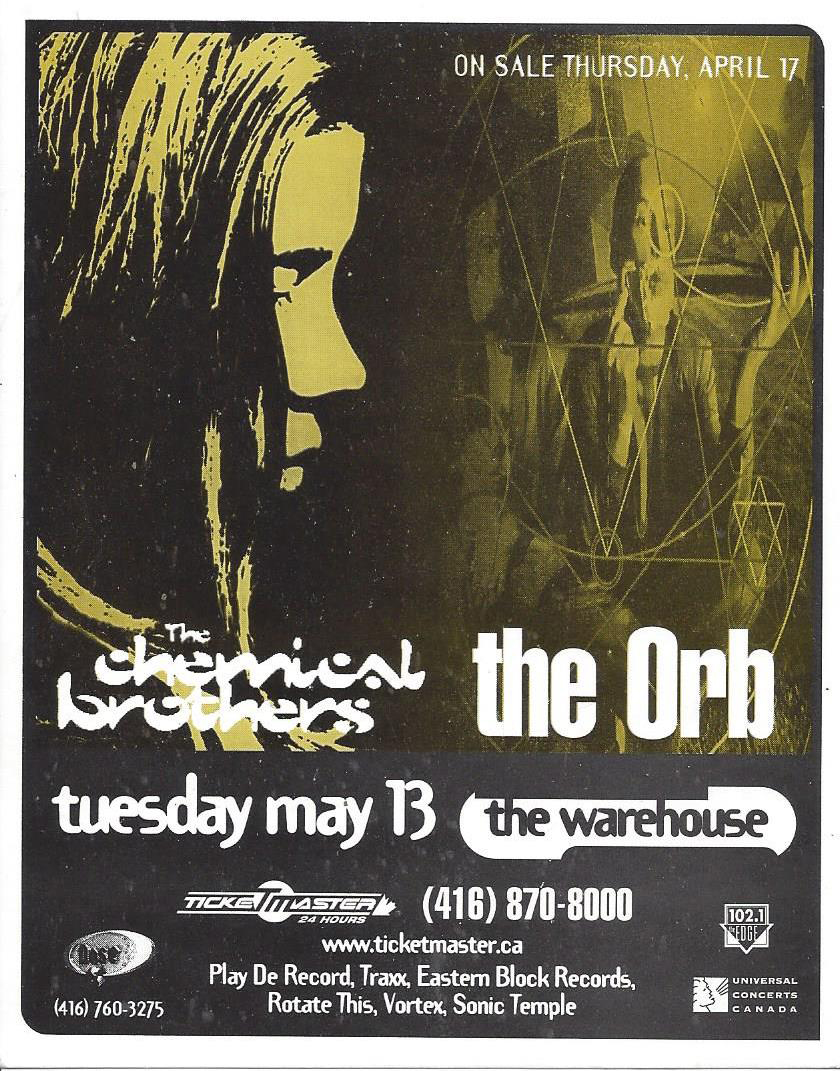 He contacted Rob Bowman (BA '78; MFA '82), a Grammy-nominated ethnomusicologist and professor of music at York University, to show him his collection and see if he might have any flyers of his own to contribute. "I didn't," says Bowman, "but when I saw what he had, I was deeply impressed. I had been chronicling Toronto music history since 1970, and though I didn't have any flyers to give him, I did have information to share. Daniel took it, doing his own research and coming up with things even I hadn't known."
It's a record of the musical life of a city that, thanks to The Flyer Vault, is gone but no longer forgotten
Realizing they worked well together and that their passions meshed, they decided to join forces and turn Tate's collection of Toronto concert and club life memorabilia into a book.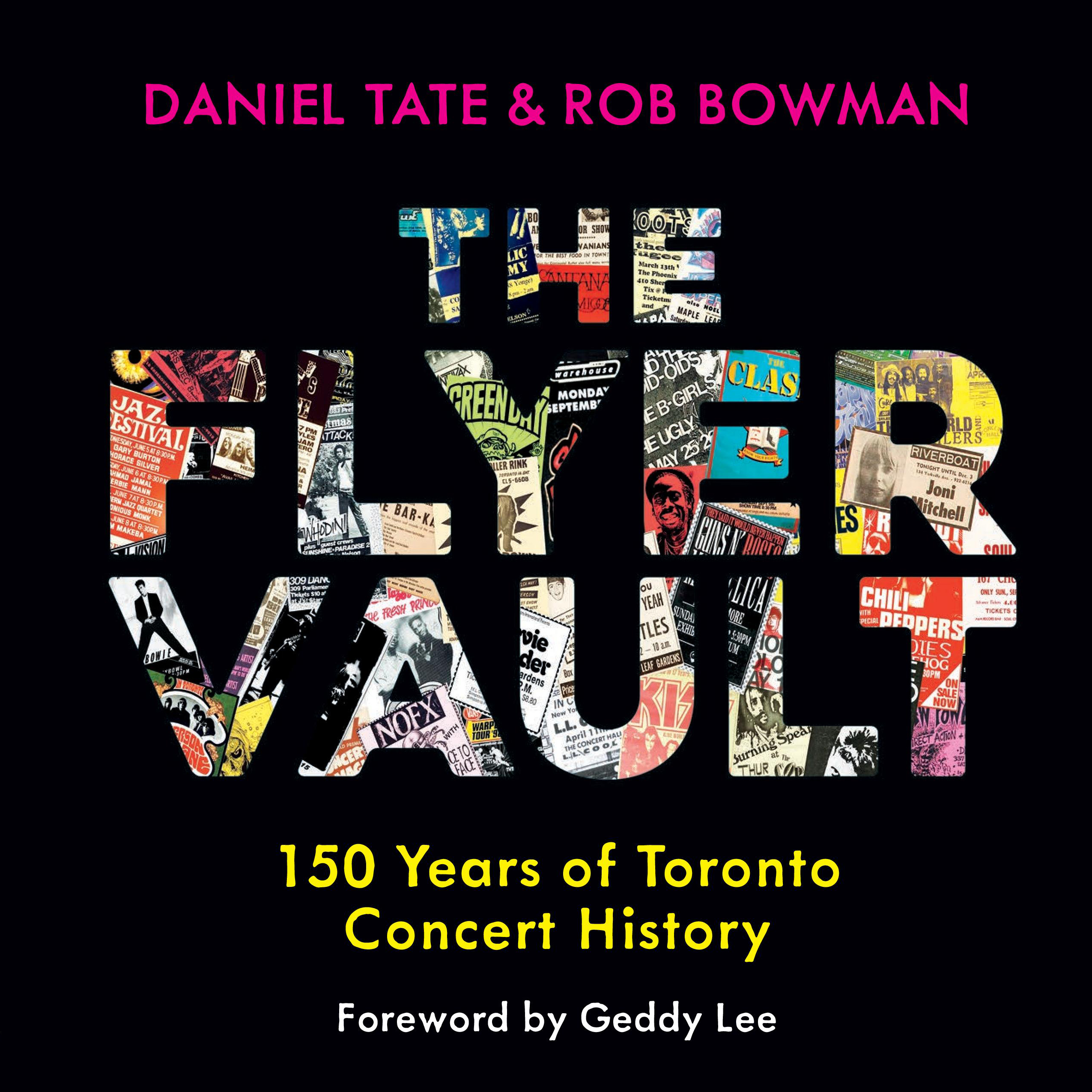 The result is The Flyer Vault, a visually stunning and meticulously researched title named for Tate's Instagram account. Released in October amid a flurry of positive publicity, the 328-page tome, published by Canada's Dundurn Press, takes the reader on a magic carpet ride through Toronto's concert music past, touching down on venues as diverse as the Rockpile, the Victory Burlesque and Massey Hall while listening in on every genre outside classical music: acid house, blues, funk, jazz, punk, rap, rock, soul and most everything in between.
The electrifying journey comes peppered with pop personalities big in their day, with everyone from Jenny Lind, Bessie Smith and Janis Joplin to Frank Sinatra, Jimi Hendrix and the Ramones represented. If they played Toronto, they are in this acclaimed co-authored book, an untold story of Toronto cultural history come alive.
"The time span is impressive, the breadth of talent expansive, and more than anything else, it's a truly fun ride for any time-traveller to take," writes Geddy Lee in the foreword. "It's a record of the musical life of a city that, thanks to The Flyer Vault, is gone but no longer forgotten."
Says Bowman, "This has totally changed the knowledge that people have about this city. While it's not from an academic press, it has rigorous, detailed information not previously known — not even by myself, and I probably know more about this scene than most people in Toronto."
"It's a real treat to go through," Tate adds. "It's a visual feast for the senses, and it really gives you an idea of just how magnificent our musical history is."  ■