Encore! Encore!
by Martin Morrow
photography by Mckenzie James
Weyni Mengesha (BFA '05) is the great, great granddaughter of former Ethiopian emperor Haile Selassie I. Today, she wears her own crown as the reigning queen of Canadian pop theatre. 
In her impressive career, which began even before she'd graduated from York University's theatre program, Mengesha has piloted two wildly popular comedies that have subsequently been turned into successful TV series: "Da Kink in My Hair" and "Kim's Convenience." 
She has also directed a variety of other work, from Shakespeare at Canada's Stratford Festival to contemporary plays at Toronto's Tarragon Theatre. An audience and critics' favourite, it's no surprise then that she was named the new artistic director of Soulpepper Theatre in 2018. 
It's one of Toronto's top theatre jobs. Not bad for someone who initially came to York clueless about the profession.  
"I grew up in Scarborough and was never exposed to it," Mengesha says from her Soulpepper office in Toronto's Distillery District.
"My first year at York was an intense eye-opener."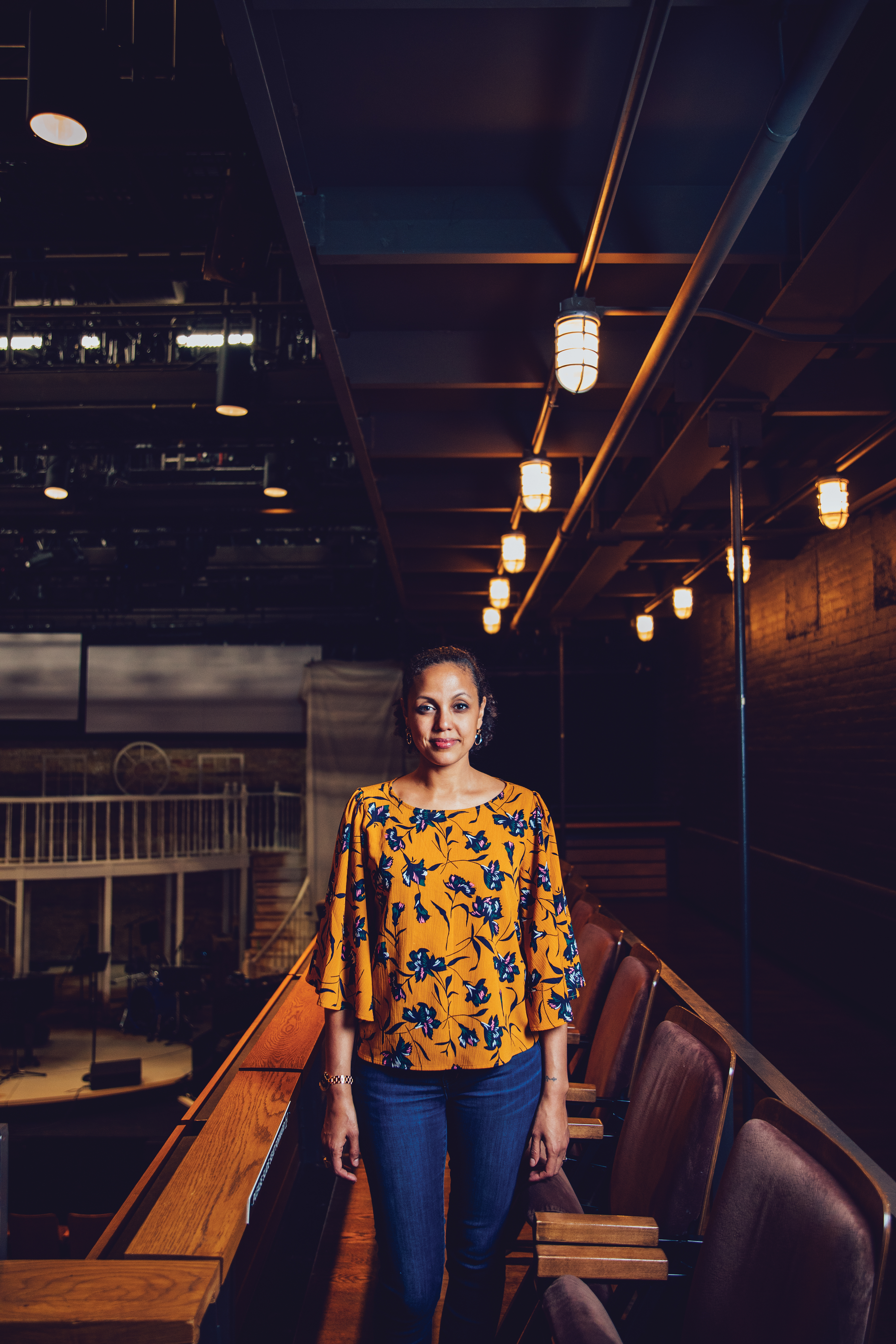 Encouraged by a high-school teacher who saw her dramatic potential, she first enrolled at York to study acting. But midway through her first year she realized she wanted to direct and write more than act. 
The eureka moment came courtesy of the theatre program's Surprise! Surprise! series in which first-year students are given a handful of tickets to Toronto shows. Mengesha took advantage of the initiative and remembers seeing Daniel Brooks and Guillermo Verdecchia's haunting Insomnia, a work that made a huge impression.
"That play just blew my mind," she says. "I remember thinking, That's what we can do in the theatre!" 
Mengesha credits several York theatre professors with giving her the skills and the leeway to become a director and find her own path, notably Ron Singer's directing class and Mark Wilson's in collective creation. 
"From Ron, I got this big toolbox with which to process a script," she says. "And Mark sharpened my instincts. Those two things together form the backbone of the way I direct today." 
Mengesha also did a lot of work off-campus, from directing "Da Kink" to writing and producing her own sci-fi play. 
"There was a lot of encouragement to create," she says.  ■