Look outside your window at the changing landscape, blanketed over with cascading leaves and autumn's sere grasses. A seasonal shift as regular and predictable as the ­Canada geese flying in V-formation on their annual journey south. Where summer represents life in all its verdant glory, the fall symbolizes maturity, and the nearing of the end of the road. You can grow melancholic contemplating the decomposing flowers. Or you can do as many of the people profiled here, in the Fall issue of The York University Magazine, have done: approach the end as the beginning of something new.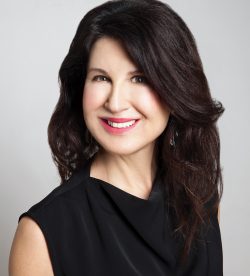 When life dies, as it inevitably does in a wildfire, the subject of our cover story on York's Disaster & Emergency Management program, nature looks for ways to regenerate itself from the ashes. After a fire burns away old, decaying trees and other flammable debris, saplings rise from the forest's flattened floor to create life anew. The moral of the story is that even ­catastrophic change has an upside. Just look for the silver ­linings on those storm clouds looming on the horizon. 
The Lassonde School of Engineering's Hany Farag certainly does. A newly appointed York Research Chair in Integrated Smart Energy Grids, the young professor researches electric and hydrogen studies – highlighted in the View section, which showcases scholarly innovation at York – and is helping to transform the pollution-clogged urban environment, and for the better. 
Possibility thinking also motivates alumni like Leonard Brody, whose examinations of digital trends and how they are rewriting how we work and live have earned him a spot on the Thinkers50 Radar list of thought leaders around the world. The only Canadian to make the list in 2019, the Osgoode grad picks up his international award in London, U.K., in November, giving us all at York a reason to celebrate (even as the temperatures drop).  ■