That Funny Lady
by deirdre Kelly
photography by mike Ford
In an episode of the hit Canadian comedy series Baroness von Sketch Show, a mother in a bedroom lit by fairy lights tucks her young daughter under a frilly duvet before proceeding to tell her a bedtime story with a not-so-happy ending. The theme of her softly narrated tale is the future, and it looks something like this: a string of natural disasters leading to tidal waves, mass migration and sewer tribes who forage for food in piles of garbage while others around them die of an incurable disease. Amen, and goodnight.
The darkly absurdist skit is the brainchild of York theatre grad Aurora Browne (BFA '95), one of four women responsible for making Baroness a cause célèbre on both sides of the border.
Informed by feminism and a hearty (and hilarious) mistrust of political correctness, Baroness lays claim to a subversive brand of humour that exposes the repressed anger, absurdity and existential dread simmering just below the mannered surface of everyday life. The recipient of many accolades, including seven Canadian Screen Awards, three of them in the category of Best Comedy Sketch or Series, the writing goes where men fear to tread – the inside of the women's locker room, the gynecology clinic, the cattiness at the office.
"We lay bare some shameful truths that thousands out there can relate to," says Browne, summing up the success of a show now in its fifth and – by mutual agreement – final season. "We use gallows humour, trench humour and dark, edgy comedy to get the point across that when shit times roll around, you have to laugh. Laughter is a relief, no matter how bad things get."
With fellow comedians Meredith MacNeill, Carolyn Taylor and Jennifer Whalen (who also went to York but didn't graduate), Browne writes, acts and produces the female-driven show, which the Canadian Broadcasting Corporation and IFC in the U.S. have been airing since its inception in Toronto in 2016. All in their late 40s (three are straight, one is an out lesbian), the women are close friends whose sizzling synergy was formed years ago on the hard-nut improv comedy circuit. Of the quartet, Browne's the one most likely to make a joke with a wicked twist.
Disdain for comedy shaped me. It motivated me to want to do comedy even more
"What Aurora brings to the mix is obviously a huge talent," says Whalen, who met Browne along with Taylor when all were performing with The Second City, the famed comedy club that birthed many a high-profile Canadian comic over the years, among them Catherine O'Hara, Eugene Levy, Martin Short and the late John Belushi and Gilda Radner. "Aurora's ferociously intelligent," Whalen continues, "and I think she has an interesting and dark world view. She's really interested in talking about the truth and getting to the heart of the matter."
But it's not just her acerbic wit that's getting Browne noticed. A versatile actor, she moves nimbly from comedy to drama with a bit of song and dance in between, skills she nourished during her undergraduate years at York. In addition to Baroness, she's performed leading roles in the Canadian comedy series The Writer's Block, also on CBC, and the CTV/Comedy Network show Comedy, Inc. The winner of the 2008 Canadian Comedy Award for Best Female Improviser, she's also produced and acted at Toronto's Fringe Festival. In 2016, she co-created and starred in Newborn Moms, a web series about new motherhood on ABC Digital. The following year, with Taylor, she co-hosted The Great Canadian Baking Show, a reality TV series that ran three seasons.
"Aurora creates incredibly funny characters on top of writing with a razor-sharp satirist's eye and sense of structure," says the award-winning Canadian playwright Chris Earle, another Second City alum. "I've worked with her in sketch, improv, theatre and all points in between, and she can play in any style and genre: slapstick, satire, clown, musical, drama. Plus, she's a total blast to work with – funny, loose and collaborative. Her talent and humanity, plus her amazing work ethic, are why she's having such a great career."
BROWNE GREW UP in Thunder Bay, Ont., the youngest of five daughters. She was born in 1972 to two progressive-thinking architects who actively nourished a sense of creative resilience in their offspring. They restricted their kids' access to television, something Browne bridled against at the time but is happy for now, because it forced her to find alternative sources of entertainment – books, followed by fictions she created for dolls and a host of imaginary friends to act out within the confines of her bedroom. "We weren't a part of mainstream culture. In my family, the talk was architecture, classical music and old movies on TVOntario. In retrospect, it was the perfect upbringing for a career in comedy, where you need an outsider's perspective, that slight feeling of alienation – what Canadians come by naturally – to take a different angle on things."
Her sisters were older (up to 11 years apart in age), and this meant that Browne had plenty of mature influences to draw on while coming of age. One of her sisters had a collection of Monty Python records that Browne surreptitiously listened to, memorizing all the hugely funny monologues. Being the baby of the family motivated her to perform these monologues, in addition to other skits she created, as an early form of attention-seeking. Not that anyone minded. On the contrary, her parents and siblings loved her antics and encouraged her to take part in their church's Christmas pageants and other amateur shows in the community, including an acting job at Fort William Historical Park, where recreations of scenes depicting Canada's fur trade are part of the tourist experience.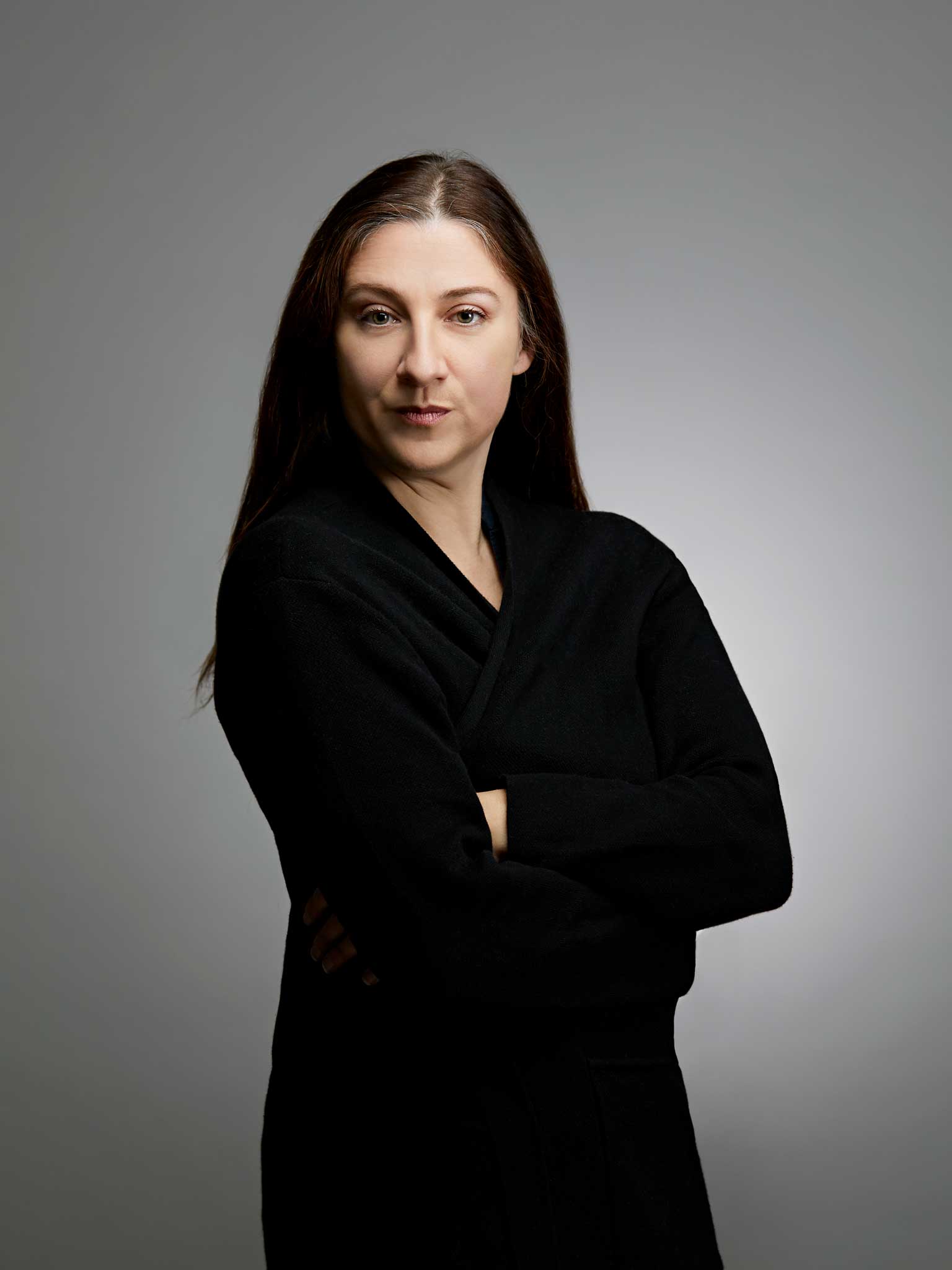 From there, Browne moved on to the Magnus Theatre, Thunder Bay's leading live performance venue, where, guided by former artistic director Brian Richmond, she participated at a young age in a number of professional theatrical productions. After witnessing the world premiere of Fire – Canadian playwright Paul Ledoux's smash musical inspired by rock and roll legend Jerry Lee Lewis, which opened at the Magnus in 1985 before embarking on several successful Canadian tours – Browne was convinced she wanted to be a performer for life. "I loved the whole theatre experience, the whole process – the smell backstage, the costumes, the makeup, the lights," she says. "I loved being onstage."
Looking to formalize her training, Browne moved to Toronto in 1991 to become a first-year student in York's Theatre department. Drawn by the University's reputation for teaching excellence in the performing arts, she studied drama and movement, not yet realizing that her destiny lay in comedy. She had glimpses of what the future might hold when she would say something in class that would inadvertently make others laugh. She liked that, and soon was immersing herself in studies of the commedia dell'arte and the theatre of the absurd – taking a cerebral route into comedy that has served her well over the years. On the other hand, it was the only option available to her at the time. "Funny wasn't really encouraged," she says. "If you were funny, you were usually chastised by the acting teacher. I often felt like that kid in the corner. But that disdain for comedy shaped me. It motivated me to want to do comedy even more."
Still, she is grateful for her University experience. "York prepared me in a fundamental way," she says. "I use my degree every day – at Second City, on Baroness. It prepared me for all the work, the long hours, the stamina needed to pull it all off." It also gave her something more.
At this point in the conversation, Browne pauses to search for something in the Little Portugal home she shares with her husband, comedian and writer Kris Siddiqi, and their 10-year-old son. It's a book that was required reading for York theatre students back in the 1990s – Peter Brook's The Empty Space. There's a passage in it that she remembers reading for the first time as an undergraduate, and it made all the difference. It solidified for her why comedy really is the one true thing. After a couple of minutes, she finds it and begins to read aloud:
"It is always the popular theatre that saves the day. Through the ages it has taken many forms, and there is only one factor that they all have in common – a roughness. Salt, sweat, noise, smell: the theatre that's not in a theatre, the theatre on carts, on wagons, on trestles, audiences standing, drinking, sitting round tables, audiences joining in, answering back: theatre in back rooms, upstairs rooms, barns; the one-night stands, the torn sheet pinned up across the hall, the battered screen to conceal the quick changes – that one generic term, theatre, covers all this and the sparkling chandeliers too."
We wanted to do something filmic with a controlled comedy-set tone to get the joke right. We didn't want a laugh track
THE SPARKLE DIDN'T COME EASILY. After leaving York, Browne worked an array of jobs that, for the most part, helped her pay off her student loans. She painted signage for restaurants and bars and sold goods at retail. She wasn't acting, so it was a bleak period for her. Then a friend told her about Second City, its improv nights, and she thought she had nothing to lose. When she stepped onto the comedy club's stage for the first time, it was like the proverbial dam breaking. Being away from theatre for so long, she had built up reserves of creative energy she didn't know she had. "It was like this explosion," she says. "Everything I had ever learned and felt about theatre came pouring out. I was stronger and even more determined. Really, nothing could stop me."
At Second City, she started taking comedy classes. It's how she ended up meeting her future Baroness cohorts, Carolyn Taylor and Jennifer Whalen, though not at the same time. Whalen was one tier above Browne, having already graduated from classes to performing on the Second City mainstage. Taylor, meanwhile, was already a member of the Second City touring company when Browne joined. Despite their differences in seniority and achievement, the three women were aware of each other. They liked each other's work. Soon, Browne and Taylor were collaborating on sketches together and found they had chemistry. "It was a great writing partnership right from the beginning," Browne says. "We were both interested in societal issues and we made jokes around them. It was a real crucible." Whalen saw one of their early routines. "They were onstage with the guys, and they were so strong, so tight. Women were very much in the minority there, so they had to have something extra to compete. I remember saying to myself about Aurora, 'She's a really good actor. She's magnetic and she can sing and holy moly.'"
As all this was happening in Toronto, Meredith MacNeill, a graduate of the Royal Academy of Arts in London, was back in her native Nova Scotia dreaming up an idea for an all-female Canadian comedy show modelled on French and Saunders and Smack the Pony, British television sketch comedy series spotlighting women comics. MacNeill was able to share her idea with Taylor, who had come to Halifax to work as a comedy writer on CBC's parody news show This Hour Has 22 Minutes, where MacNeill had a part. Taylor then pulled in Whalen and Browne, who helped refine the pitch. It was a perfect fit. They all wanted more or less the same thing, Browne says.
"We all admired Smack the Pony, which is performed using a single camera and without a live audience. We liked that because we wanted to do something filmic with a controlled comedy-set tone to get the joke right. We didn't want a laugh track and we wanted high-level hair and makeup, the way it's done on the SCTV sketches. We also drew inspiration from Maria Bamford – the depth she brings to her comedy webseries – and The Kids in the Hall, their characters, their silliness, and of course Monty Python, the way they film things. We also wanted to do it in Toronto, our city. Amazingly, we were allowed to do it."
Produced by Frantic Films, the final season of Baroness was shot on location in Toronto last fall, well before the lockdown measures were imposed in March – and Browne is grateful for that. It means that, even in a pandemic, the show's 240 episodes are airing as they should, making audiences laugh more than ever. As COVID-19 surges and people are stuck at home with their own versions of existential dread, viewership has soared. A recent Parrot Analytics report has found that audience demand for Baroness is three times the demand for the average TV series in Canada right now. Addicts of the show – most of them women around the same age as its creators – are also binge-watching past seasons on CBC's Gem app and YouTube, where fans keep on posting favourite sketches. The series is ending on a high note, and Browne – who is using the time away from the show to develop a wide array of projects – couldn't be happier. "We all just needed to give our creativity a bit of a break right now and work on some of our own projects," she says. "But it's definitely not the last time we'll work together. We're all developing ideas right now. But we have to see how the world shakes down to sort it all out."  ■