Framing the Scene
by Lindsay MacAdam
photography by Sofie Kirk
It's first thing Monday morning at the Drake Hotel's Queen Street West flagship where I'm meeting Mia Nielsen (BFA '97), the hotel's director of art and culture, to hear about her career evolution since her days as a York University art student. It's not even 9 a.m. and the place is already buzzing with creative energy.
As I wait in the gallery-like lobby, Nielsen greets me before escorting me to a tufted turquoise booth in the historic building's expansive lounge, fetching us both a cup of coffee as I admire the surroundings – to my left, Brooklyn-based Canadian artist Jason Mclean's The Sun Falls on Toronto, a memory map of the Toronto neighbourhoods he used to frequent; and, directly in front of me, Luke Painter's digital mural of an imagined garden populated by well-known 20th-century works. It makes a fascinating backdrop to the well-stocked bar.
Clad in head-to-toe black with a statement necklace draped delicately over her shoulders, Nielsen, 45, expresses her gratitude to York for setting her on the path to becoming one of the world's few full-time hotel art curators. Starting out as an idealistic first-year with every intention of pursuing the life of a working artist, it was her professors who introduced her to another option: the role of curator. "They encouraged me to look at other people's work," she says, "to make connections between works that I was seeing."
On staff at the Drake Hotel Properties for the past 11 years, Nielsen has had no shortage of opportunities to put those skills she learned at York to good use. "It's like a totally different job every 18 months," she says enthusiastically between sips of black coffee. "When I first started at the Drake it was a year and a half old and it was very much a local place. It has since grown into an international destination in terms of reach and recognition." Those who make it their business to know the scene recognize Nielsen for having contributed much to the Drake's aura of hip.
"Mia's contributions have helped to shape Toronto's arts and culture into the rich, vibrant and diverse scene it is today," says Schulich School of Business alumna Alicia Vandermeer (MBA '90), who now works as deputy director and chief advancement officer at the Art Gallery of Ontario (AGO) and who has come to know Nielsen through her work with the AGO's Art Toronto Opening Night Committee. "The Drake has definitely contributed to Toronto's 'cool' factor, adding an accessible and provocative place to see emerging contemporary artists."
In her role as curator, Nielsen is charged with developing the cultural strategies for each of the Drake's five properties, including everything from art and music to dance and theatre performances. "It's about activating spaces at different times and thinking about what's going to further enrich that guest experience," she explains. As a result, Nielsen's forever on the hunt for new artists to work with, whether that's while visiting local and international art fairs, festivals and exhibitions, or while scrolling through her Instagram feed. Her tireless efforts have not gone unnoticed.
It's not enough to buy the best works. You have to create a context for the best works 
"I don't know whether she hides six or seven other Mias behind her when she works, because she does some of the quickest curatorial turnarounds in the city," gushes Emelie Chhangur, interim director/curator at the Art Gallery of York University, who has worked with the Drake curator on numerous projects over the years. "Contemporary art is not just decoration. It's not wallpaper. It's not a backdrop to a hotel. She really brings the art front and centre and strikes a balance where it is part of the milieu of a boutique hotel, but with a real support for artists."
From as young as 10 years old, the St. Catharines-born creative knew she was destined to follow a non-traditional path. Art was a constant presence in her Danish family – her mother had been a singer, her mother's best friend an opera singer and her aunt a painter. Nielsen lived near Brock University, where she often would binge on symphony concerts and dance performances to satisfy her artistic cravings. "My disciplines changed a bunch over the years," she says, "from music to theatre and then," thanks to a special high school teacher who helped her realize her potential, "eventually to art."
When it came time to choose a university, Nielsen toured York and was won over by the facilities, the location and the people she met. She applied and was accepted, staying at York five years. Today, she has nothing but praise for the experience. She easily lists off the names of her favourite professors – Janet Jones, Judith Schwarz, Ted Goossen and Ken Carpenter. "Ken had this really interesting way of instilling confidence in one's vision," she says of the professor whom she credits for steering her towards curating when she realized she didn't see herself continuing with studio work beyond university.
Carpenter was a longtime friend of David Mirvish, the Toronto theatre impresario with an impressive private art collection. Neilsen happily remembers the time when he took her class to see Mirvish's modernist paintings and sculptures on the top floor of one of his family's restaurants on King Street West. Among all Mirvish's masterworks, there was one Hans Hofmann painting that stood out to her, but not in a good way. "It's terrible, isn't it?" Nielsen remembers Mirvish saying when she asked him about it. She nervously agreed. He then explained that the piece was significant because it was the first painting in which Hofmann's signature motif was used. "To be an important collector," she recalls him saying word-for-word, "it's not enough to buy the best works. You have to create a context for the best works." To underscore the importance of that bit of advice, Nielsen makes an explosion sound to represent her mind being blown in that moment.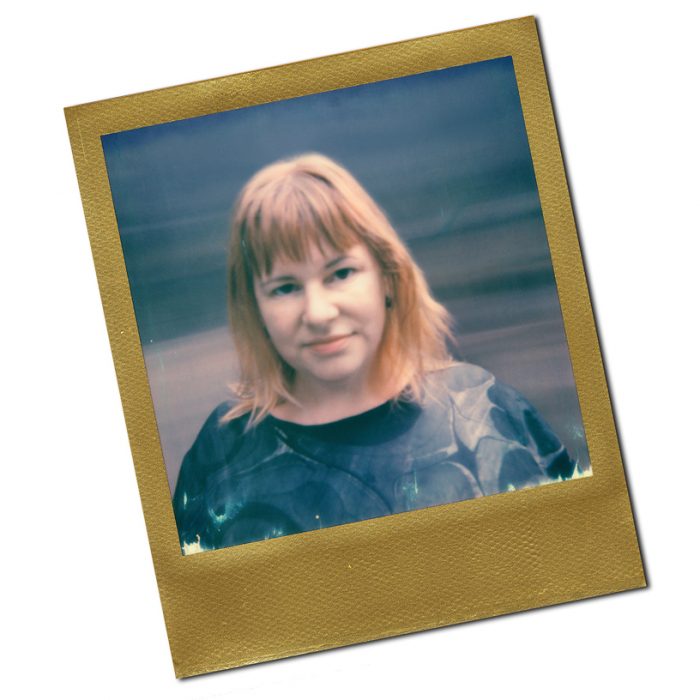 This decisive encounter had taken place in the mid-'90s, well before the term "curating" was part of the general lexicon, and before curatorial programs were widespread. But it had given Nielsen an idea for how to live the creative life another way, without being an artist.
As an undergraduate she worked 30 hours per week as a telemarketer, raising funds for local arts organizations over the phone, to help pay her tuition. She also interned every Friday at the Power Plant Contemporary Art Gallery, a gig she sought out after visiting the space as part of a first-year university assignment. It afforded her a glimpse into her future career.
After graduating in 1997 with a bachelor of fine arts in photography and new media, the ambitious young professional worked her way up from assisting a commercial photographer to working alongside Odon Wagner at his eponymous Toronto gallery. Tasked with managing Wagner's first foray into online purchases and sales through Sotheby's new internet division, within a year Nielsen took her newly acquired skills and opened her own dealership, Quiver Projects. Over the next seven years as her own boss, she curated museum exhibitions, sold works at art fairs and online, and built up a stable of international collectors to whom she sold Canadian art. During that time, she also had her son, Ian, who is now 13. "It's hard to be self-employed and raise a child," she admits, so she gave up the entrepreneurial path for something a little more conducive to family life. It was perfect timing.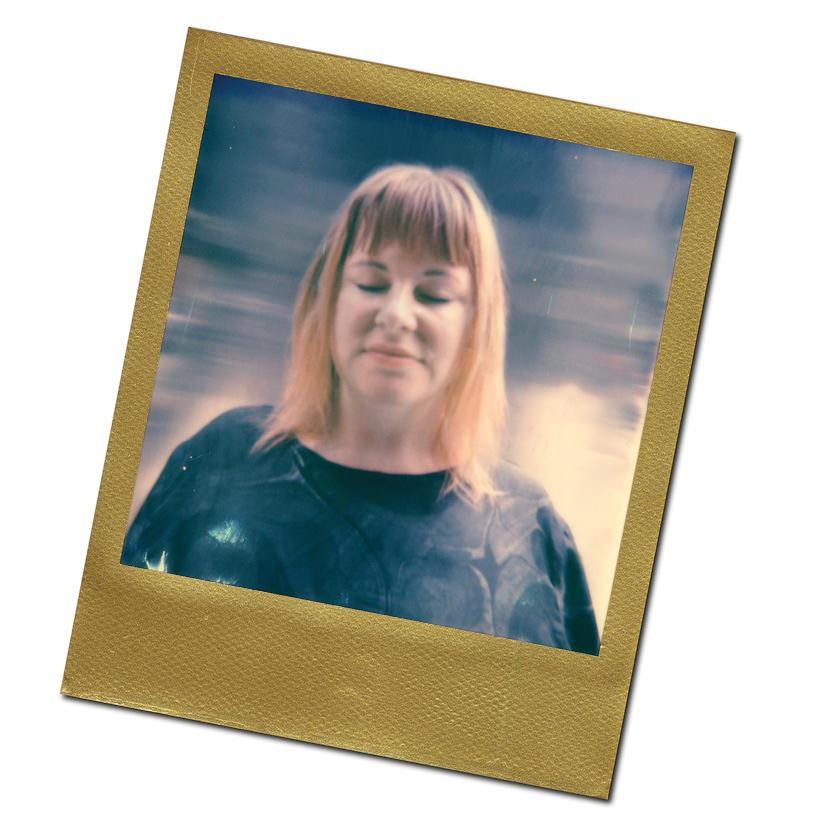 While Nielsen was making a name for herself as a freelance creative in the early aughts, businesses were beginning to realize the value of expertly selected art – not just to decorate the walls, but to provide a cultural experience for visitors. Also around this time, art curation in hotels had become a bona fide trend. Adorning hotel walls with original artworks started in New York in 1984 after hotelier Ian Schrager commissioned a series of Robert Mapplethorpe prints for his original boutique hotel, the Morgan. It picked up steam in the 1990s and during the early years of the new millennium with the hiring of the first on-staff hotel art curators in such newly renovated properties as the NoMad and the James, both located in SoHo. "Responding to guests' desire to have their lodgings project an image of who they are or aspire to be," the New York Times reported in 2010, "hotels are taking their artistic endeavours more seriously."
The Drake Hotel was right on trend. Nielsen started working at the Queen West hot spot in 2007, originally on contract, but eventually becoming a full-time staffer. Since then, she has partnered with countless local and international artists, art festivals and fellow curators to create impactful experiences for patrons. One of her most memorable projects to date was the 2012 party at the Drake's flagship location celebrating the Toronto International Film Festival debut of Canadian performance artist Peaches' concert film, Peaches Does Herself. Nielsen flew the electro-punk princess in from her home base in Berlin for a five-hour building-wide spectacle, complete with 25 support performers and art displays in every room.
Her latest projects include revamping the lounge installations at the Drake Hotel; commissioning work from internationally acclaimed Toronto artist Rajni Perera for the new Drake Mini Bar, the company's first solo artist space that opened in May; and pulling together attention-grabbing sculptures for the Drake Devonshire Inn's annual outdoor exhibition, this year called Follow That Thought and featuring work by York University alumna Jaime Angelopoulos (MFA '10), which runs until November.
Her job description is continually expanding, which is one of the things Nielsen loves most about it. That, and sharing art with the public. "I'm obsessed with curating public spaces because it's such an important entry point for the public to have an opportunity to look at great works of art," Nielsen says.
"I think it's essential. In our digital world, we're becoming accustomed to having our thoughts echoed back at us. Having artwork in public spaces is a way to break that down a bit, to encourage curiosity, to encourage people to ask questions."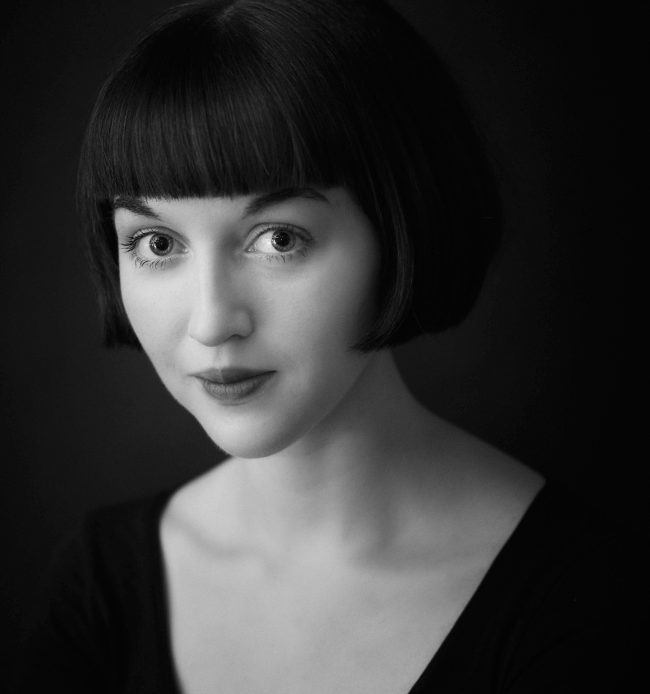 If the 2018 MIDDLEBROOK PRIZE for Young Canadian Curators is any indication, it looks like York University might be paving the way for yet another up-and-coming curatorial powerhouse. At Toronto's Gladstone Hotel on March 7, PhD candidate Lauren Fournier was announced the winner of the prestigious prize recognizing Canadian curators under 30. Her proposed exhibition, Epistemologies of the Moon, brings together contemporary, Canadian and Indigenous artists and collectives who are engaging with the symbolism and imagery of the moon as a historically feminine – and, more recently, feminist – symbol, and opening it up to new meanings in the present.
As winner of the prize, Fournier will receive funding to produce a $10,000 exhibition – her largest to date – which will be on display at the Art Gallery of Guelph from September to December.
Finishing up her doctoral work in York's Department of English this summer, the Saskatchewan native might be new to the curatorial scene, but she's no stranger to the art world. "I have this ongoing writing practice, but I have been immersed in artist-run culture in Canada and have worked in galleries in different capacities," she explains.
As for what's next for this creative multihyphenate, she seems to have it all figured out. "The ideal scenario would be to have a position that's a hybrid of academic and curatorial work – that would be the dream."
– Photography by Lee Henderson