Alumni
Way to Gogh
by Deirdre Kelly
When Corey Ross (BA '95, MBA '00) was an undergrad, he bought a reproduction of Vincent van Gogh's The Starry Night at York University's annual poster sale. Attracted by the image of a blue night sky dotted with swirling yellow stars as much as by the tragic life story of the 19th-century Dutch artist who had painted the original, Ross reckoned that if he owned a van Gogh, however ersatz, it might boost his cool factor. "I thought," he says years later, "that if I hung the poster over my bed in my dorm, I'd get lucky." Little did he know.
Fast-forward to today and van Gogh is advancing Ross's fortunes beyond his wildest dreams. His immersive van Gogh exhibition – an animated art show involving dozens of projectors and millions of pixels at a time – has succeeded in turning the 50-year-old arts entrepreneur into a major player in the fast-growing immersive entertainment industry, which a recent estimate valued at $61.8 billion. "It's a completely new genre," Ross says. And it has taken the world by storm.
"Van Gogh: The Immersive Experience" became an international sensation soon after it opened in the spring of 2020 during the pandemic lockdowns. A seasoned producer whose previous achievements include "The Art of Banksy" and Cats, Ross hadn't planned to open during a global health crisis. But when he found himself suddenly embroiled in one, he met the challenge.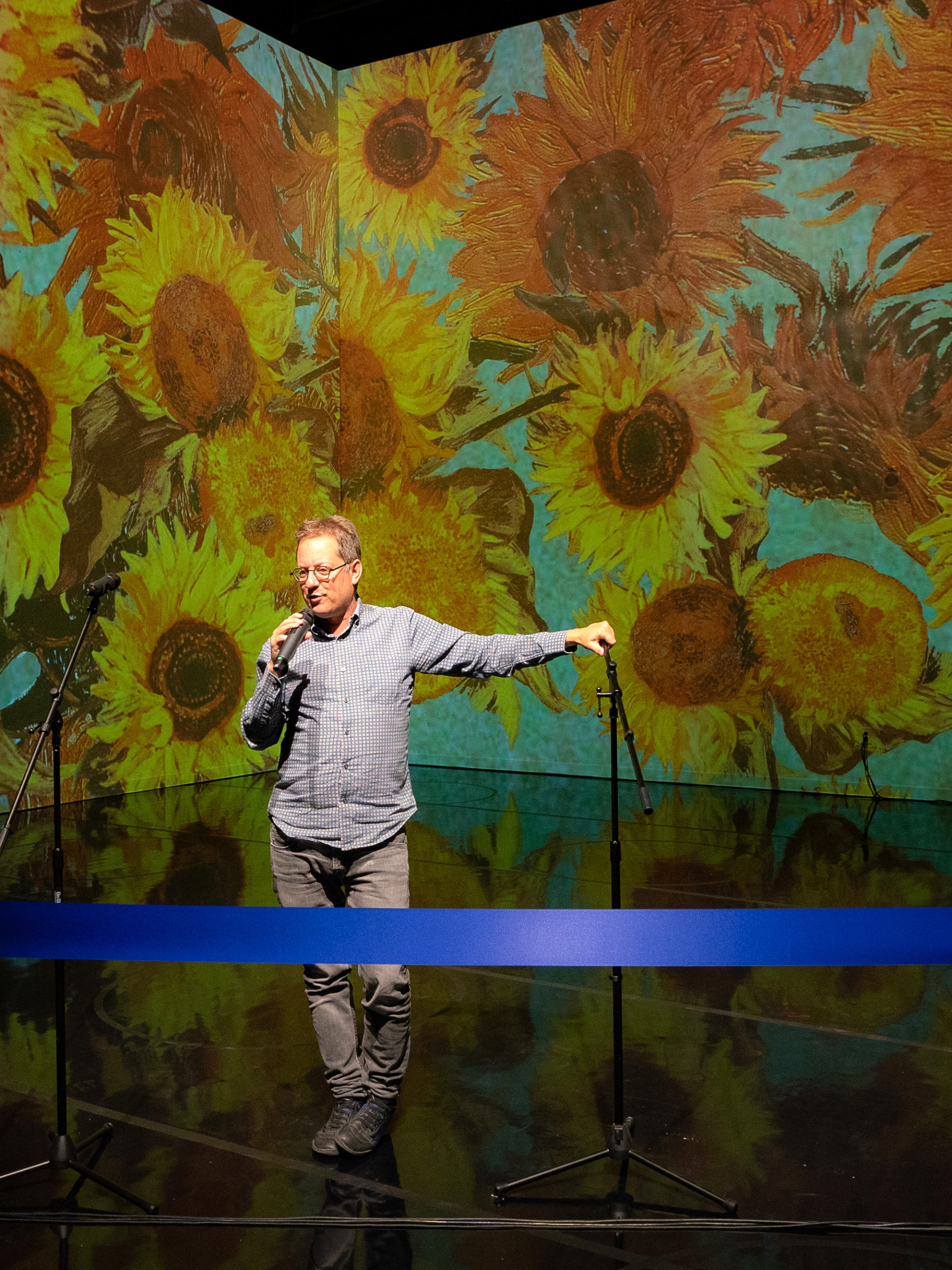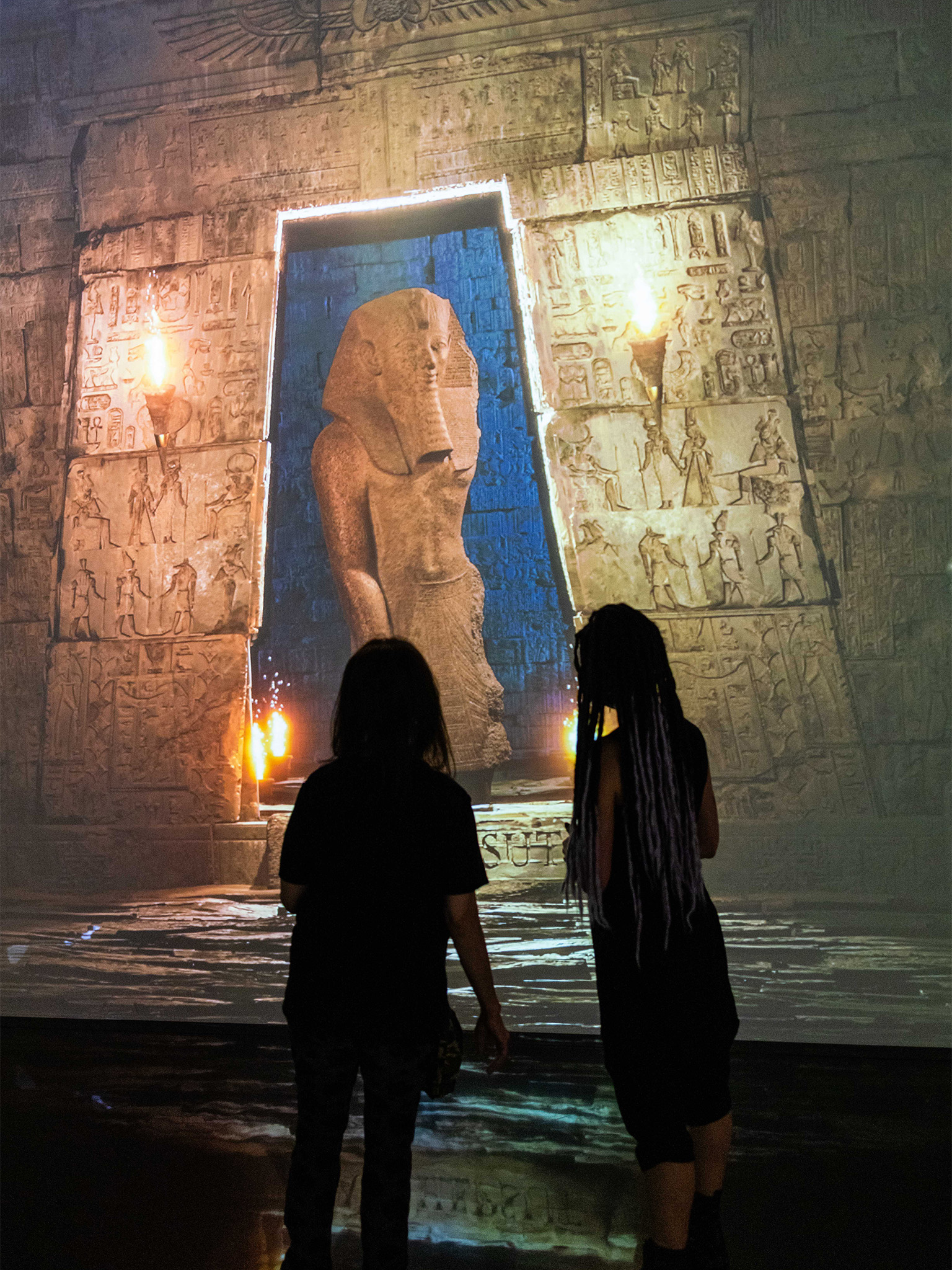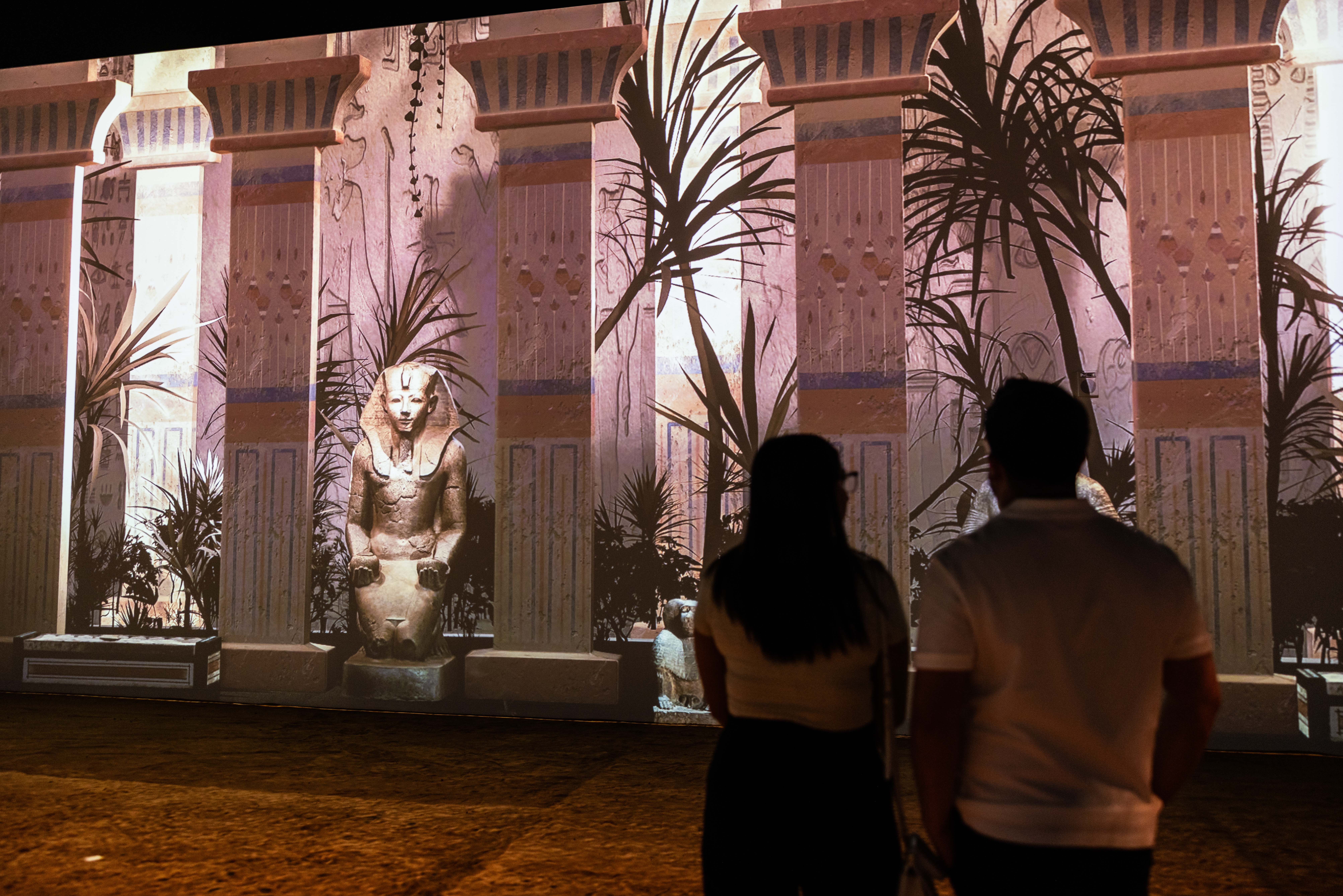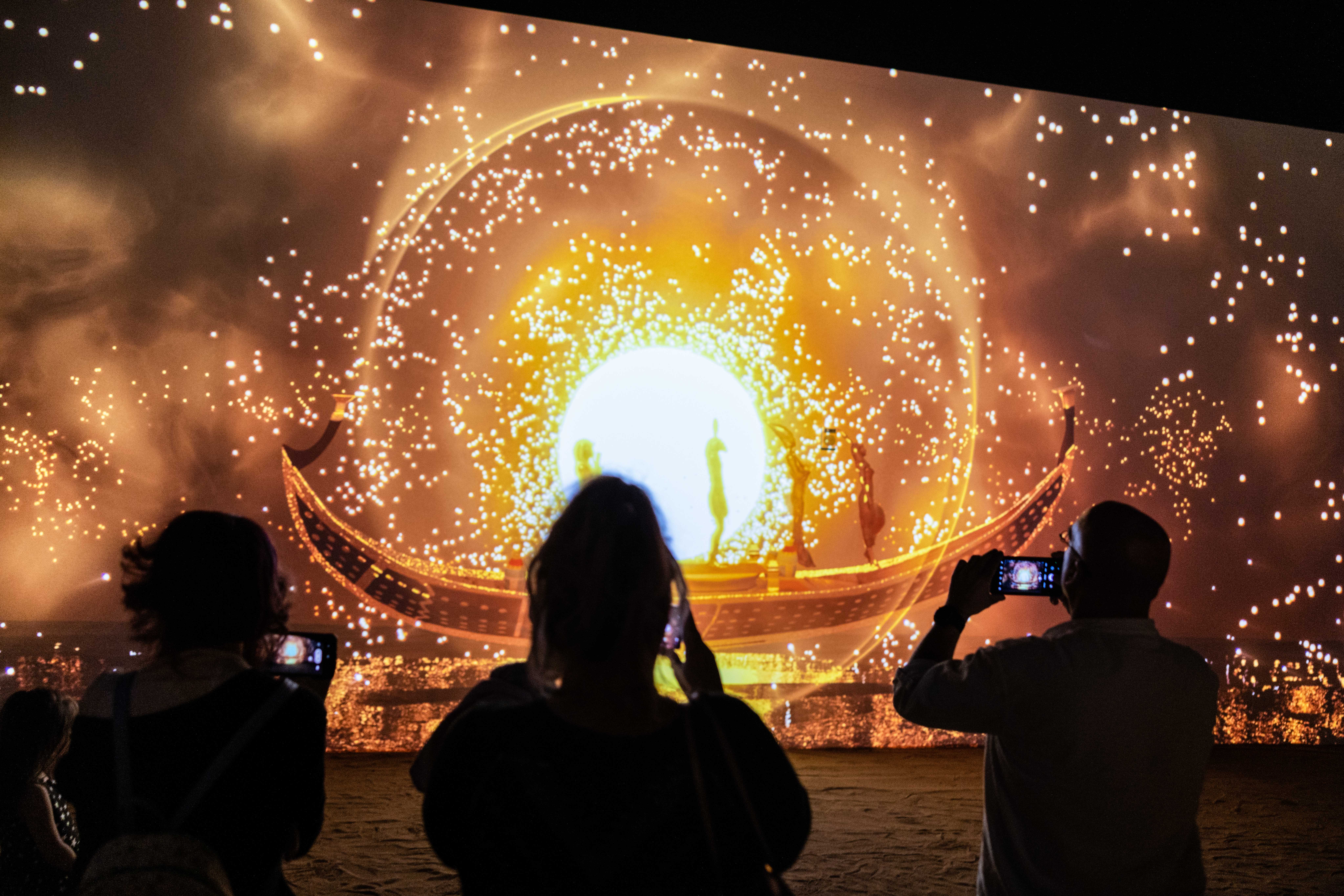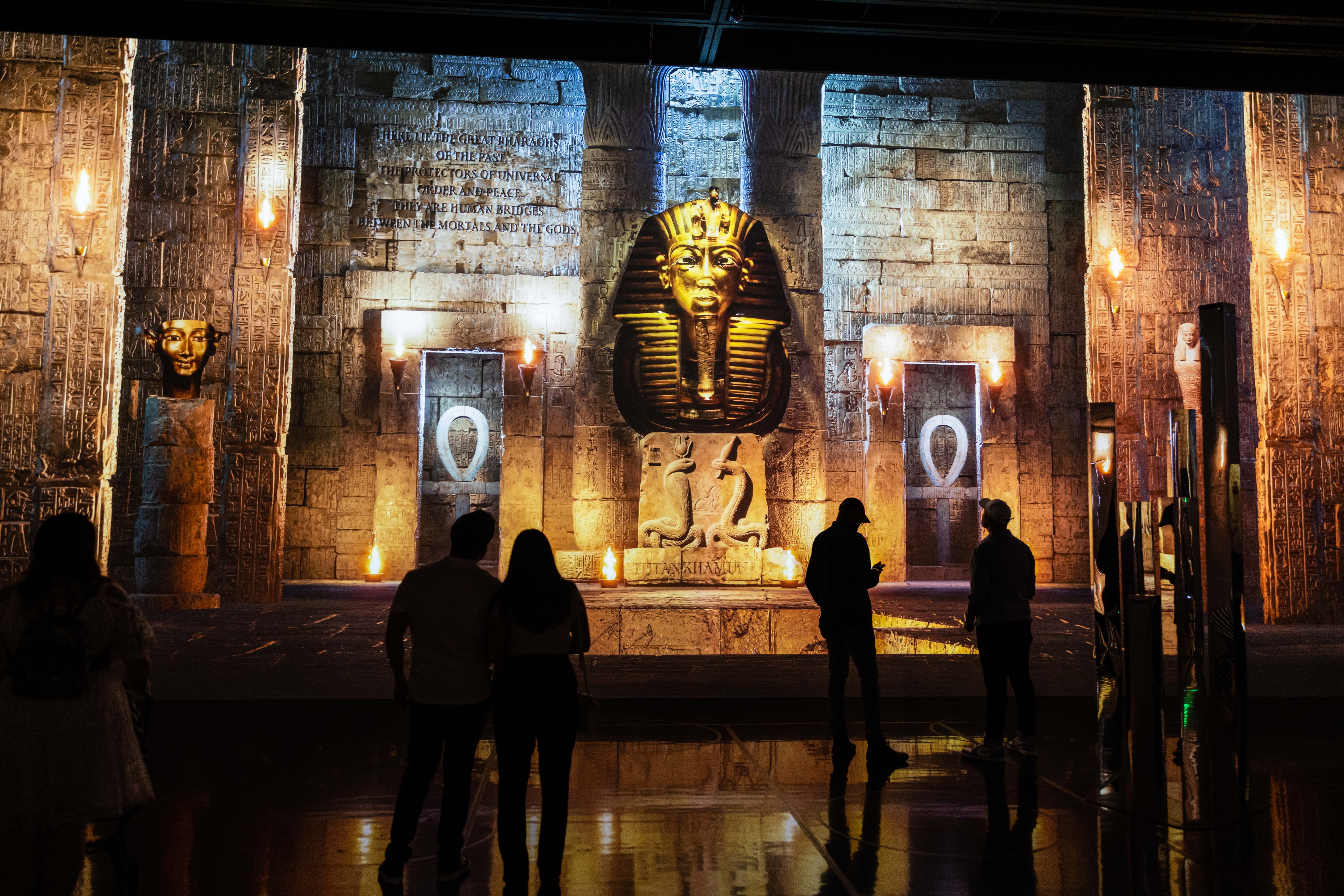 After COVID-19 restrictions disrupted his initial plans for live attendance, Ross came up with the ingenious idea of turning One Yonge Street – the former site of the Toronto Star's printing press – into the first-ever drive-in theatre for art. Via ramps that once allowed trucks to pick up newspapers, audiences were able to enter the venue in their cars and experience a new way of seeing art, an especially important opportunity when all other galleries and museums remained closed. "We had stories in the Washington Post, the BBC – we even made the front page of a newspaper in Vietnam," he says. "When everything else was closed, we were open, and it made our reputation." 
Since that auspicious debut, "Van Gogh: The Immersive Experience" has gone on to play 19 different cities in Canada and the U.S., selling more than five million tickets. Its enormous popularity has given rise to a series of similar experiential exhibits based on the work of artists such as Gustav Klimt, Frida Kahlo and Ukraine's Taras Shevchenko. More recent shows include "The Bob Marley One Love Experience" and "Immersive King Tut." 
"We're now the biggest operator of experiential art venues in the world," says Ross, whose Lighthouse Immersive – the company he runs with business partner Svetlana Dvoretsky and Toronto-based developer Slava Zheleznyakov – grossed $200 million last year, plus another $30 million in gift sales.
While some fine art critics have dismissed the moving images as kitsch, for a generation that's grown up with digital technology, the immersive art experience has a different value. It is less an appreciation of an art object than it is a discovery of the artistic process, the artist and the artist's influences. It is art history rendered, as one reviewer aptly put it, "as an elaborate non-linear documentary film" that shows not just the art itself but the creative genius behind it. "It's experiential entertainment," says Ross, proud of his achievement – and why shouldn't he be?
The projection-based spectacles resonate with audiences, enveloping them in a multimedia environment where five-storey-high images move in synchronization with a mixed-content soundtrack. The musical selections run the gamut from Beethoven to David Bowie to Edith Piaf. There are also original compositions by Luca Longobardi, a member of an Italian artistic team led by Massimiliano Siccardi that has successfully reconfigured the immersive art format – a creation of the 1960s – into a new 21st-century pop art experience. The possibilities now seem endless.
Last November, Lighthouse Immersive commissioned its first live performance work: "Touch," an interactive dance by the National Ballet of Canada's Guillaume Côté. This past spring, it formed an association with Quebec theatre dynamo Robert Lepage and Argentinian–Canadian writer and literary critic Alberto Manguel to present "The Library at Night," an immersive virtual reality journey into some of history's most awe-inspiring libraries.
What's up next? Ross won't say for sure, but there is chatter that a future collaboration might involve George Lucas (of Star Wars fame), who had seen the immersive van Gogh show in Los Angeles and found it impressive. "It would be a stretch to say there's a future project there, but Lucas has spoken with the creative team," he says, partly confirming the rumours. And to think it all started with a York student's belief in the power of art to change your life. "Once upon a time, I had hoped that van Gogh would improve my romantic life, it's true. But the rest of it? Well, it's that first rule of show biz: sometimes you really do just get lucky."  ■