Giving
Size Matters
by Ariel Visconti
As gas prices surge and climate change concerns continue to mount, consumers increasingly seek cost-effective, environmentally responsible transportation options. Thanks to a first-of-its-kind pilot project between York University's Lassonde School of Engineering and Canadian automotive trailblazer Frank Stronach, York community members will soon have an additional solution: the SARIT, Stronach's innovative, three-wheeled electric vehicle. The word itself is an acronym for Safe, Affordable, Reliable, Innovative Transit.
"The SARIT is a micromobility vehicle designed to both reduce environmental impacts and improve traffic congestion concerns," says Stronach. "Four SARITs can fit into a regular parking space while providing unmatched safety compared to alternative transportation options."
With room for two people plus storage, the SARIT runs on renewable energy, and its micro size also promises to relieve gridlock and take up less urban space.
The SARIT's top speed of 32 kilometres per hour makes it ideal for commuting – safer and more comfortable than alternatives like e-bikes. It also costs just 10 to 20 per cent as much as standard EVs, with operating, insurance and electricity costs of less than $300 per year.
In fact, the SARIT is a new class of vehicle, and as such, Stronach sought partners to test his prototype, determine use cases and performance in an urban environment and collect data for the Ministry of Transportation. York University's Bergeron Chair in Technology Entrepreneurship Andrew Maxwell says he reached out to Stronach to collaborate on the project because his team had been looking for low-carbon options to use on campus.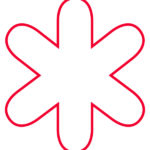 "I CHOSE YORK UNIVERSITY," Stronach says, "because its Living Lab and entrepreneurial mandates are perfectly aligned with SARIT's objective to revolutionize the personal transportation space."
Stronach delivered the first prototype to the Lassonde School in April, and the work began immediately. Ever since, faculty, students and campus facilities staff in the "mini-city" of Keele Campus have been putting their heads together to realize the potential of Stronach's vision for the SARITs. And now, Stronach has demonstrated his commitment to the initiative by way of a $100,000 gift, which was announced on June 23 during an event at Lassonde's Bergeron Centre for Excellence in Engineering following Stronach's arrival on campus with another batch of SARIT prototypes.
When we look back at history, change has always been brought about by students, and we need a culture change
The funds are part of a wider partnership between Stronach and the University, which will support research-funding opportunities in sustainable urban agricultural and, of course, the continued testing, development and improvement of the SARIT electric vehicle prototypes in York's Living Lab. 
"When we look back at history, change has always been brought about by students, and we need a culture change," said Stronach at the June 23 announcement. "When I look three years down the road, gasoline prices will triple. When I look 10 years down the road, gasoline will be rationed."
Although large electric cars have been rising in popularity – especially as gas prices skyrocket – Stronach says large electric vehicles don't address gridlock, and it will take trillions of dollars to build up the grid system to accommodate widespread use. 
Given York's considerable expertise in advanced technology and innovative manufacturing, the project has quickly grown to encompass the design, development and commercialization of the SARITs as well. "We realized that there were many aspects of the vehicle that were in the conceptual stage, so it evolved into a research project where we use the vehicle on campus not just for testing but also to come up with designs for commercial versions," Maxwell says.
Now the flagship project of the newly formed Manufacturing, Technology and Entrepreneurship research centre at York, the SARIT initiative has become a multidisciplinary effort bringing together faculty and students from engineering, design, economics, mathematics, business, art and other disciplines.
As such, the project supports teaching activities through the Living Lab, which offers experiential and work-integrated learning opportunities. "Students will get the chance to try out new features, new ways to optimize the routing, and new applications for the vehicles as part of their courses," Maxwell explains.
The project also provides employment opportunities: already, eight engineering students have been hired this summer, and there are plans to bring on more in the coming months. With manufacturing based in Aurora, the vehicles' development and commercialization will also create jobs in the region. "There's a big push to make everything in Canada," says Maxwell.
The SARIT's on-campus use will be rolled out in phases. For phase one, which began on the Keele Campus in April, 10 prototypes have been provided to facilities, security and parking personnel, who will use the vehicles in their daily jobs and record performance or technical issues for further development. After revisions, likely by the end of this year, 10 additional vehicles will be available for faculty, staff and students to rent through a campus ride-share service.
When the technology is ready for large-scale deployment, the plan calls for the SARIT to be sold through a dealership established at York, which will also function as a service centre. Longer-term opportunities for the partnership include developing advanced features, exploring new use cases and working on additional market applications.
York being the only university in the world developing micromobility EVs on campus means the level of enthusiasm and engagement on this project is truly unique. "The opportunities have spurred dozens of requests from across campus to be engaged in this collaborative – and innovative – sustainability project," Maxwell says, "which is very exciting."  ■
With additional reporting from Matthew LaForge