Alumni
Foods for Thought
by Ava Baccari
photography by Zlatko Cetinic
Happy thoughts. That's what keeps Gurbeen Bhasin (BA '92) going as she and her team at Aangen work tirelessly to provide meals and cleaning services to Toronto's most vulnerable populations – homeless and at-risk community members – throughout the COVID-19 pandemic. Since the city went on lockdown after Mayor John Tory (LLB '78) declared a state of emergency on March 23, Aangen has prepared and delivered 8,000 meals to city shelters and respites. "That's the number one priority: to make sure people in shelters are fed," says the founder and executive director of the not-for-profit social enterprise.
Sanskrit for "courtyard of a home," Aangen is as much a philosophy inspired by Bhasin's Indian heritage as it is a refuge for disadvantaged community members and families. Its three business lines – farm products, cleaning and catering – fund community service programming. In response to the pandemic, Aangen has launched a designated cleaning service for restaurants and stores to maintain proper hygiene protocols, and received a grant from Red Cross to help hire more cleaning staff and ensure the safe reopening of local businesses.
The wheels of social change started spinning for Bhasin as a political science undergraduate student at York. More specifically, it began with a word. "I was in a fourth-year political theory class, and we were reading The Prison Notebooks by Antonio Gramsci. In it, Gramsci talks about 'hegemony' – the dominance of one country or social group over another – and I was just mystified," she recalls. Breaking the cycle of oppression and becoming an agent of change, she says, "became my life mission."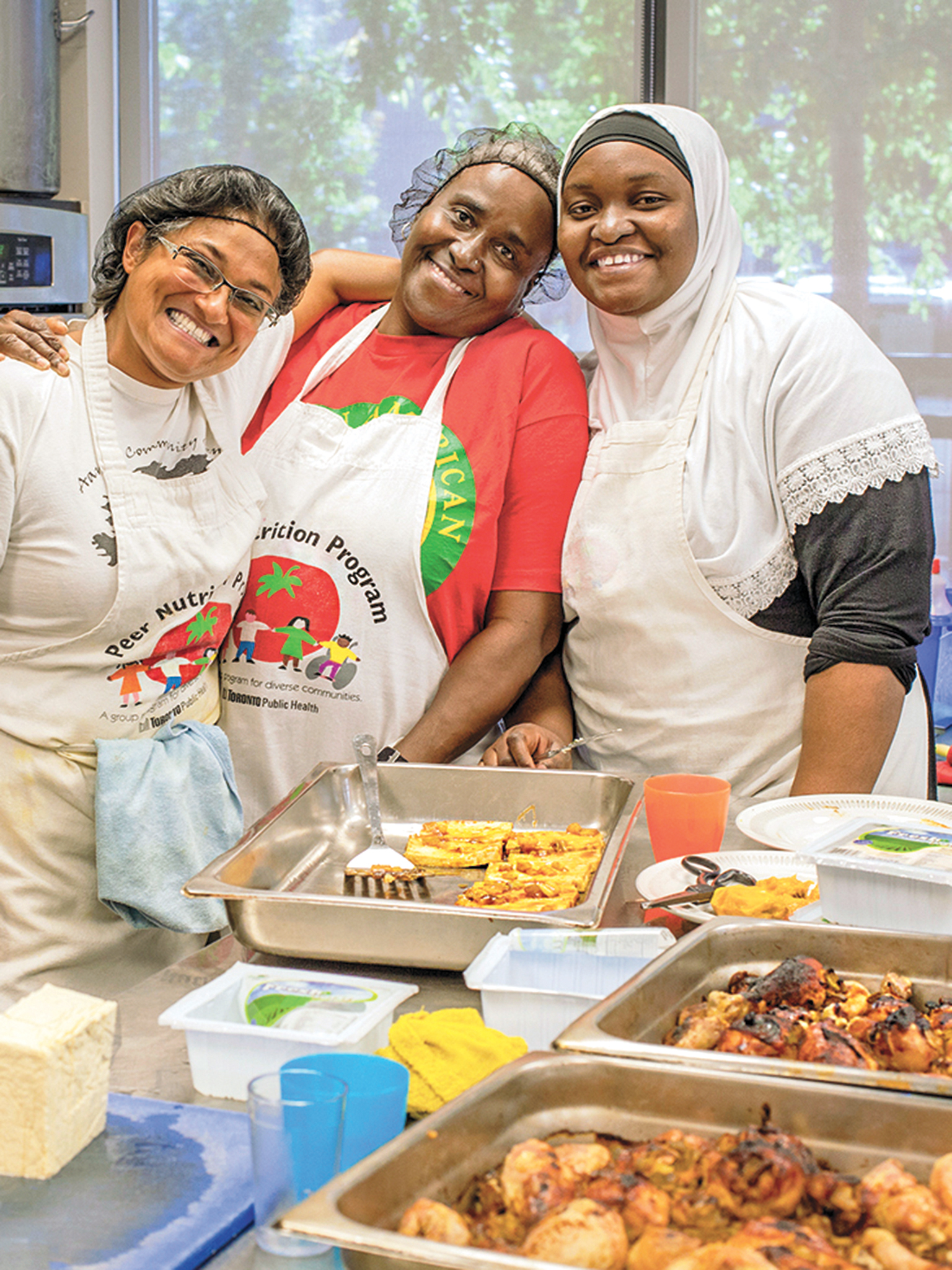 After graduating, Bhasin volunteered with the Scott Mission in Toronto and went on to earn a master's in social work in social policy in the U.S. At a placement with the Michigan Department of Health and Human Services, she hatched the plan for Aangen. Today, the Toronto-based organization works with community food banks, homeless shelters and housing organizations to help local families in crisis access employment, housing and food. Aangen also raised money to build an industrial kitchen in an orphanage in Nigeria, among other international initiatives.
Now in its 20th year, Aangen employs approximately 100 staff members, many of them facing economic and personal challenges (the cleaning manager is a survivor of domestic abuse who once sought Aangen's services). Bhasin never expected her little not-for-profit to grow so large. "What keeps me going," she says, "is knowing that someone's going to have food on their table and a roof over their head."  ■