Noteworthy
Top of the Props
by Deirdre Kelly
Backstage at the big top, Travis Lahay (BFA '10) has his hands full. There's a model of a llama's head on a stick to steady, a stage with 160 independent panels to build and a 340-kilogram mechanical hand made of steel and fibreglass to roll into position for the contortionist act at centre stage.
It's all in a day's work at Kurios: Cabinet of Curiosities, the critically acclaimed Cirque du Soleil show now touring the U.S. and Europe after playing in Toronto this past summer. As the head of carpentry and props, Lahay has more than 400 props to take care of (in addition to a skilled team of woodworkers, painters and technicians) to ensure all the movable parts look good as new for every show. "It's like a backstage choreography," the 36-year-old York theatre grad says. "Every step counts."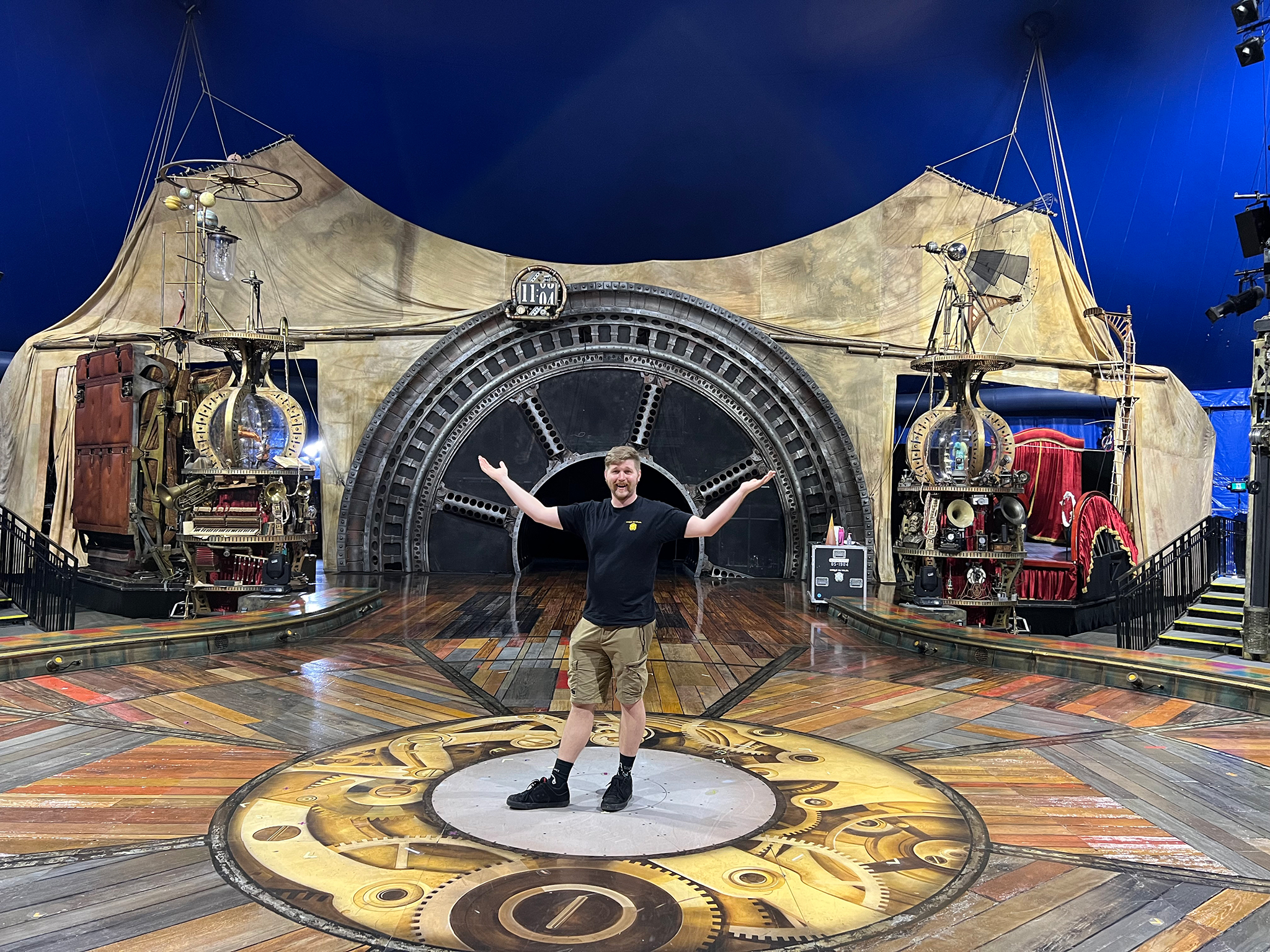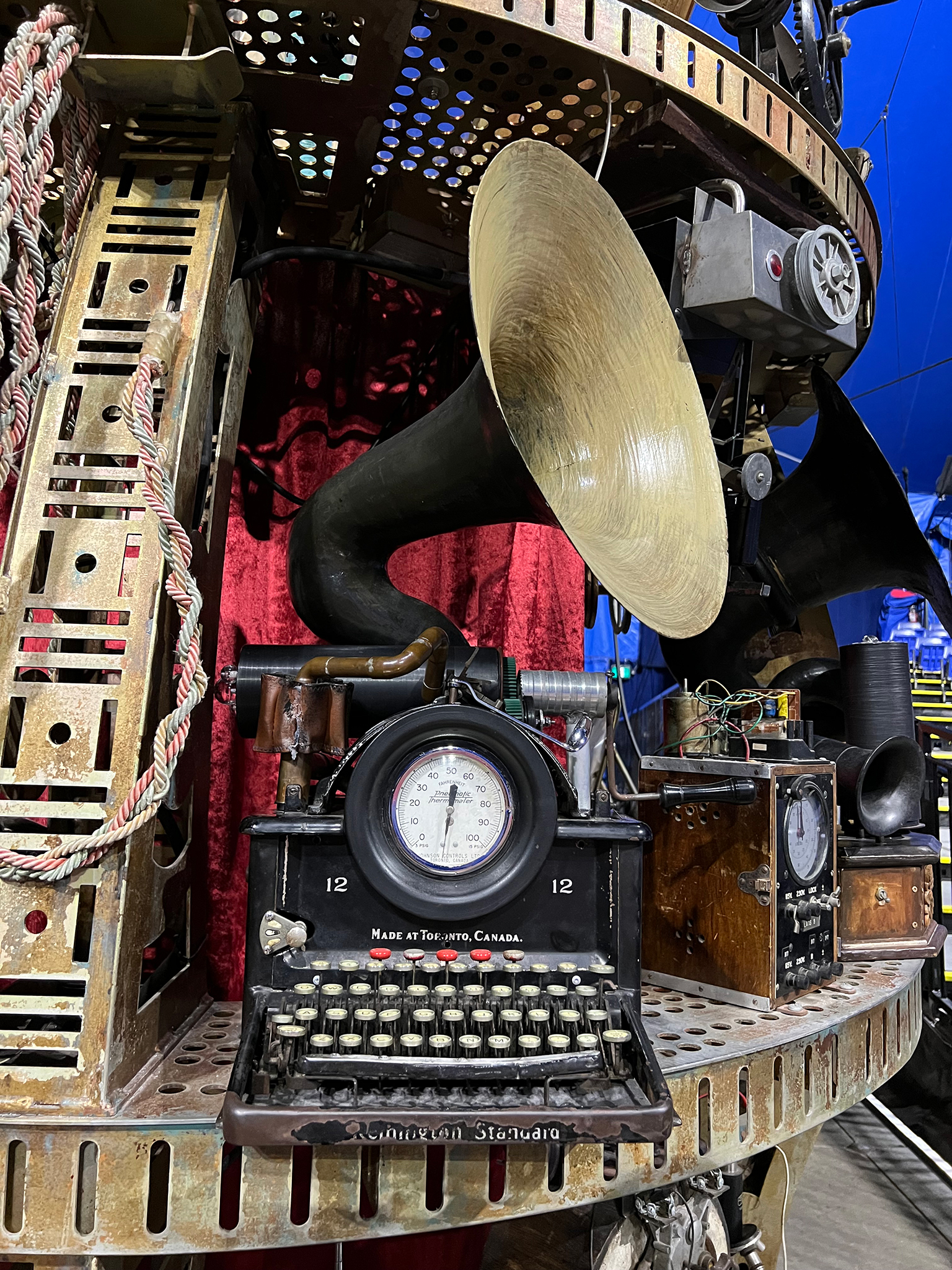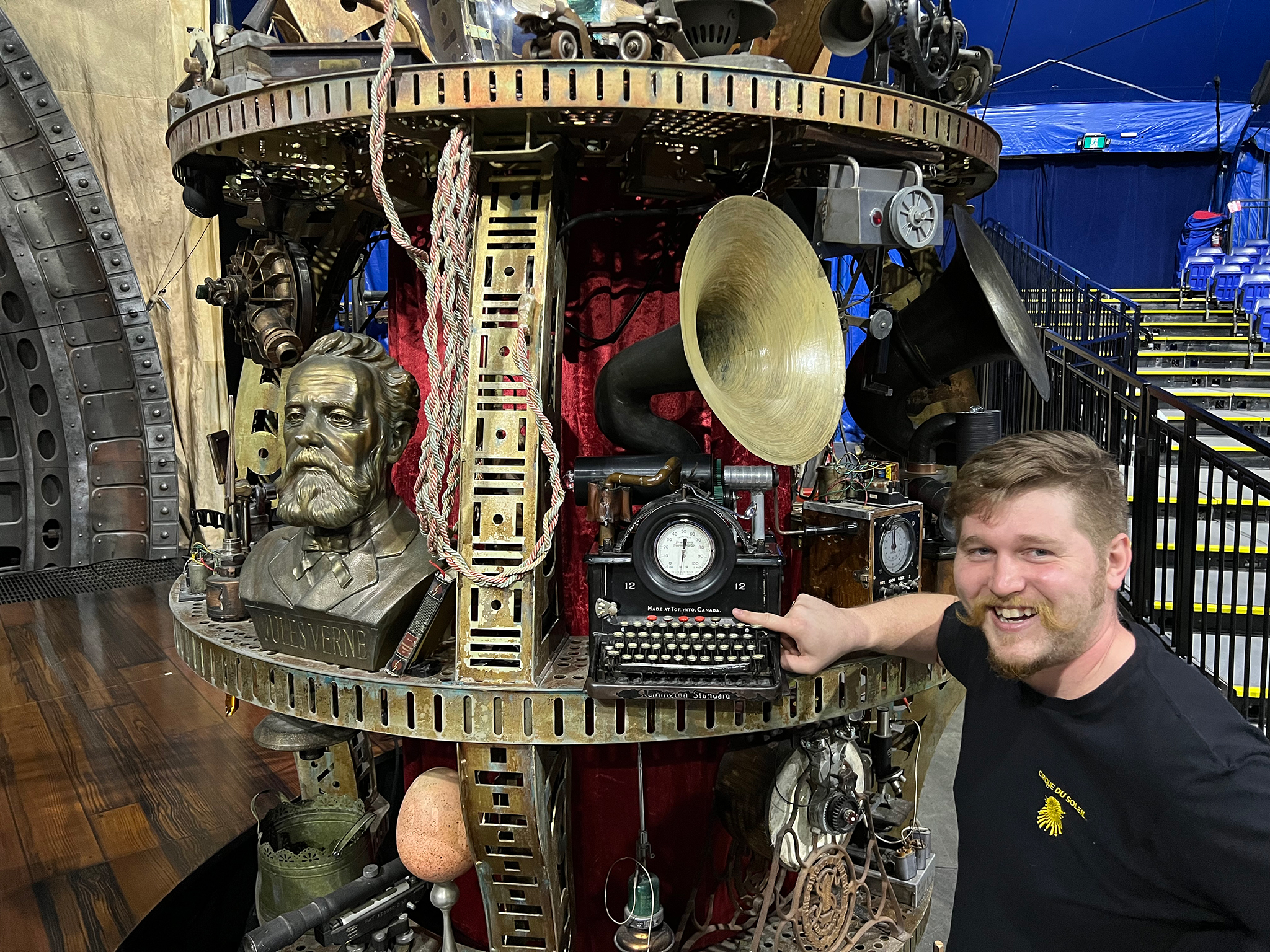 Born and raised in Scarborough, Ont., Lahay studied production at York as a part of his University education, learning carpentry along with set, lighting and costume design – all training that has helped him since he joined Cirque du Soleil in 2015. He started in logistics, which includes tent and bleacher set-ups, before working his way up to his present position behind the scenes.
Ironically, Cirque du Soleil was part of his curriculum at York, studied as an example of the highest standard of safety in the global performing arts industry. Lahay never dreamed that one day he'd be working for the Montreal-based company, responsible for putting those production values to work. It's a balancing act, as demanding as anything Cirque puts in front of the public in one of its many blockbuster touring shows.
"When you create art," Lahay says, "you need to know all the angles, especially when dealing with a circus show, which is a combination of many things – visual art, dance, acting, the spoken and written word. I'm grateful to my University for giving me that knowledge." ■