Going for the Gold
The York University Magazine scooped up five Canadian Online Publishing Awards – a recognition of outstanding achievement in Canada's digital media landscape – at an online ceremony streamed coast-to-coast on February 10.
The winning entries included stories on equity, diversity and community engagement.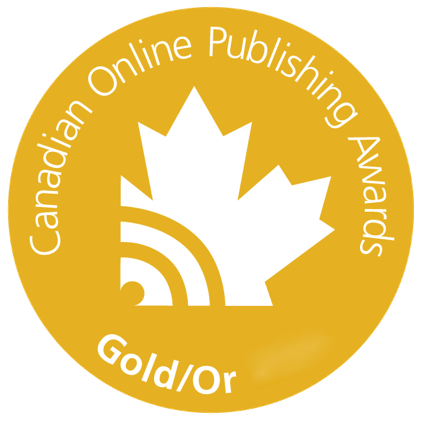 Founded in 2009 as an industry showcase for the best digital content creators in the magazine and newspaper industry, the COPAs are today recognized as the largest digital publishing awards program in Canada, with categories that cover academic publications, B2B, B2C and news/sports.
This year's COPAs contest was one of the most competitive yet, including a bumper crop of entries from such heavyweights as Bell Media, Corus Entertainment and Spafax (publisher of Air Canada's in-house publication), as well as a host of others from across Quebec and Western Canada.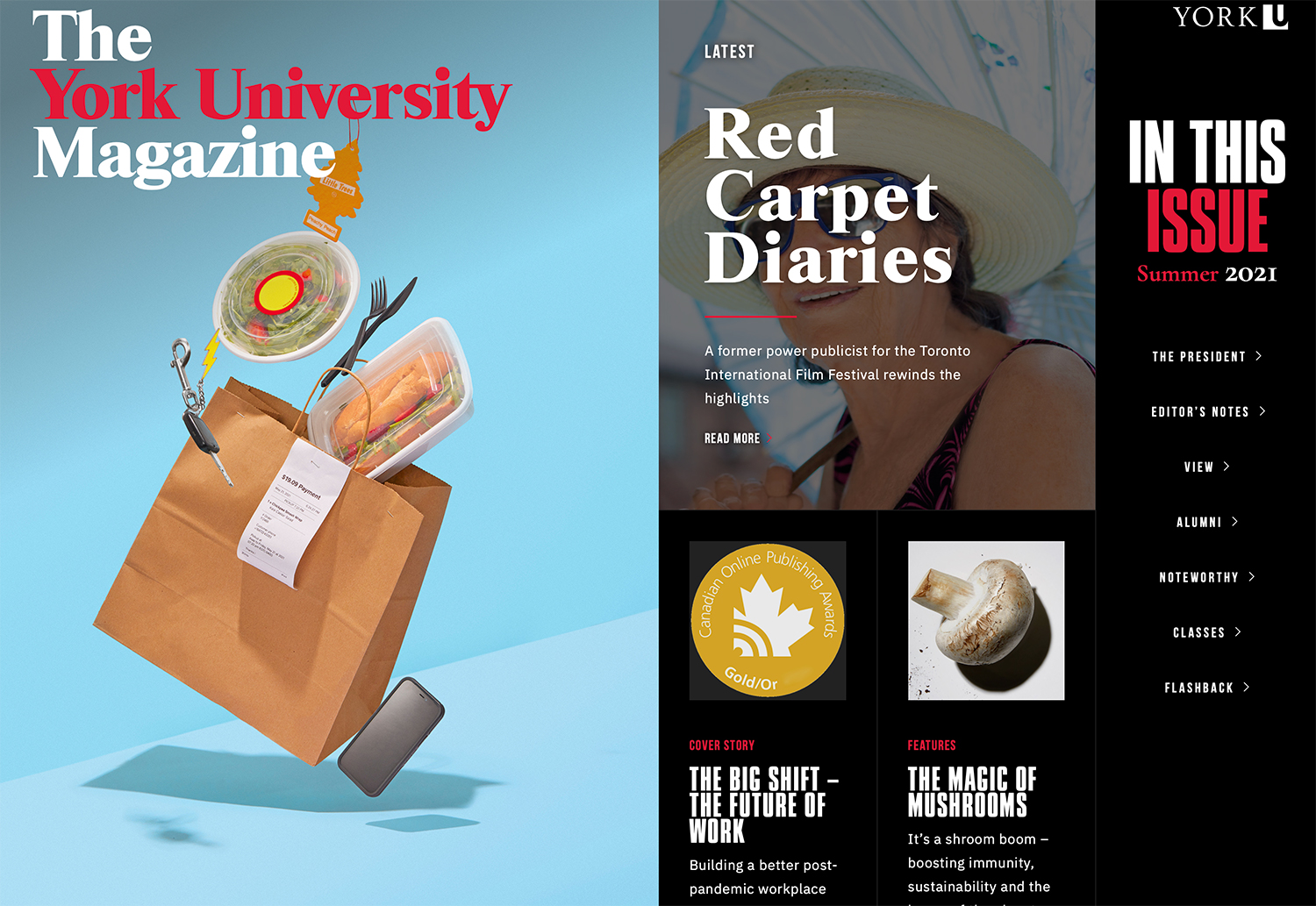 The York University Magazine came in strong with nominations in seven categories in the B2B division, placing high on a COPA list of top-ranking finalists. It ended up taking Gold in four of those categories:
■ Best Multicultural Story:
Bright Spot
■ Best Industry Feature:
Equity Disparity
■ Best Digital Edition Publication:
Summer 2021
■ Best B2B Website:
Summer 2021
York University's alumni publication also took a Silver in the prestigious Best of Canada division, an award based on a finalist's overall scores as determined by the judges.
COPAs producer Martin Seto praised The York University Magazine's high standard of content and proprietary digital design, calling it best-in-class. "If any of you haven't already looked at The York University Magazine, I encourage you all to do so," said Seto during the virtual ceremony, "because what they're doing is pretty special."  ■