A Handful of Golds
by deirdre Kelly
The York University Magazine was a big winner at the 2020 Canadian Online Publishing Awards recognizing excellence in digital publications nationwide.
The alumni magazine, produced in both print and digital versions, took four Golds in various categories during a virtual presentation (augmented by presenter Masthead magazine's Twitter livestream) on February 4.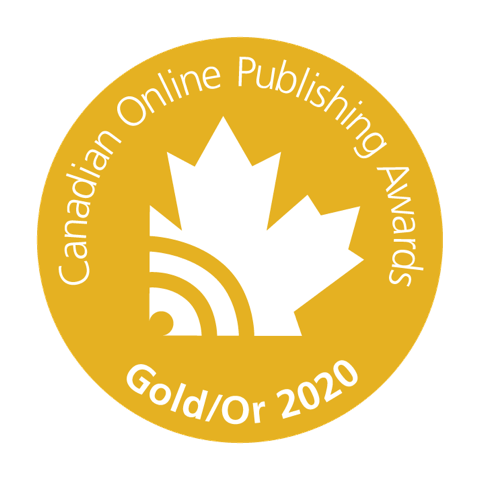 The York University Magazine went into the evening with five nominations in the highly competitive Academic division, ultimately taking top prize in three – Best Print and Digital Publication, Best Photo Journalism and Best Website Design. 
The accolades were awarded to the Summer 2020 issue, which spotlights the high achievements of York alumni and the innovative research and scholarship taking place across the University.
In a surprise victory, The York University Magazine also took Gold for Best Publication overall in the Best of Canada division – an award granted by the judge based on an accumulation of top scores for content and visual presentation.
COPA producer Martin Seto declared it an "unprecedented" win for a university-based multimedia outlet.
"York University has displayed that the publishing industry's future is in good hands. In the Best of Canada portion of the COPAs, The York University Magazine was awarded Best Publication as compared to all the other entries in the Business and Consumer divisions – that is a COPA first."  ■