The Drake Effect
by Michael Grange
photography by mike Ford
There aren't many days that total strangers don't stop Nick Nurse and ask to give him a massage. 
He has Drake to thank for that. 
It all started last season when the music icon and Raptors superfan strolled over from his courtside seat and gently rubbed Nurse's shoulders as the team's head coach concentrated on helping his club finish up what was ultimately a comfortable win in Game 4 of the 2019 Eastern Conference Finals at Toronto's Scotiabank Arena. 
That impromptu back rub became news all over the world, emerging as both a discussion point regarding proper superfan etiquette and as Nurse's new celebrity reality when out in public. 
"I didn't even realize it was happening," says Nurse, adding that he only became aware of Drake's probing fingers when images showed up on social media the next day, so locked into the game was he at the time.
"When people see me in the airport these days, they'll ask for a selfie, which is fine – but then they'll say, 'Can I do the back rub one?' 
"That's a 'no,'" he laughs.
It's about the only thing Drake has touched that hasn't worked out perfectly for all involved.   
Not only has the Toronto-identified star enhanced the Raptors through positive reinforcement, he has, by extension, boosted the allure of the entire city, making it look hip and happening on the world stage. In the Drake era, "The Six" is a rebranded metropolis: fun, funky and victorious. 
"The reason teams and leagues and other sports organizations – even athletes – associate themselves with popular culture is because they're trying to infuse themselves with more relevance," says Vijay Setlur. A sports marketing instructor with the Schulich School of Business, Setlur covers the overlap between marketing and pop culture in the Tourism, Sport & Leisure Marketing course he teaches at York University. 
"Instead of marketing only to the fans of that particular sport, leveraging various forms of popular culture allows you to become more relevant to a broader market." 
The brand in this case needed an infusion of energy; it needed to be revitalized
Hard to remember now – what with the Raptors flying high on Toronto's first NBA championship and Toronto itself increasingly recognized as one of the world's newly anointed "it" cities for music, food, film, sport and fashion – but it wasn't all that long ago that Canada's only NBA team struggled to stay relevant locally and within the league, let alone to serve as a tent under which the city's diverse population could gather and celebrate.
While the Raptors have enjoyed some high points since coming onto the scene in 1995 – the Vince Carter years and some hopeful moments when Chris Bosh led them to the playoffs – by the 2010s, attendance was falling off, the team was losing and any meaningful attention from south of the border was in danger of drying up. The club seemed to lack direction. 
As a consumer product, it had gone stale. 
"The brand in this case needed an infusion of energy; it needed to be revitalized," Setlur observes. "It was kind of lumbering along. It didn't really capture people's imaginations; it was just there."
The question was: how to fix it? How to change the trajectory? 
Masai Ujiri was new in his role as Raptors president during the 2013-14 season when he recognized that the Raptors had a branding problem, a concern he shared with Tim Leiweke, then chief executive officer of Maple Leaf Sports & Entertainment, owners of the Raptors as well as the Toronto Maple Leafs and Toronto FC. 
Toronto had landed the 2016 NBA All-Star Game – an annual festival of music, fashion, hoops and cool – and the organization wanted to use the moment as a catalyst to help reimagine its franchise. 
But how? 
The NBA has had a long tradition of teams aligning themselves with celebrities – think Jack Nicholson and the Lakers' "Showtime Era" in the 1980s or Spike Lee and the Knicks during the 1990s. But it takes the right celebrity – someone whose inherent qualities make the connection obvious – to make it work.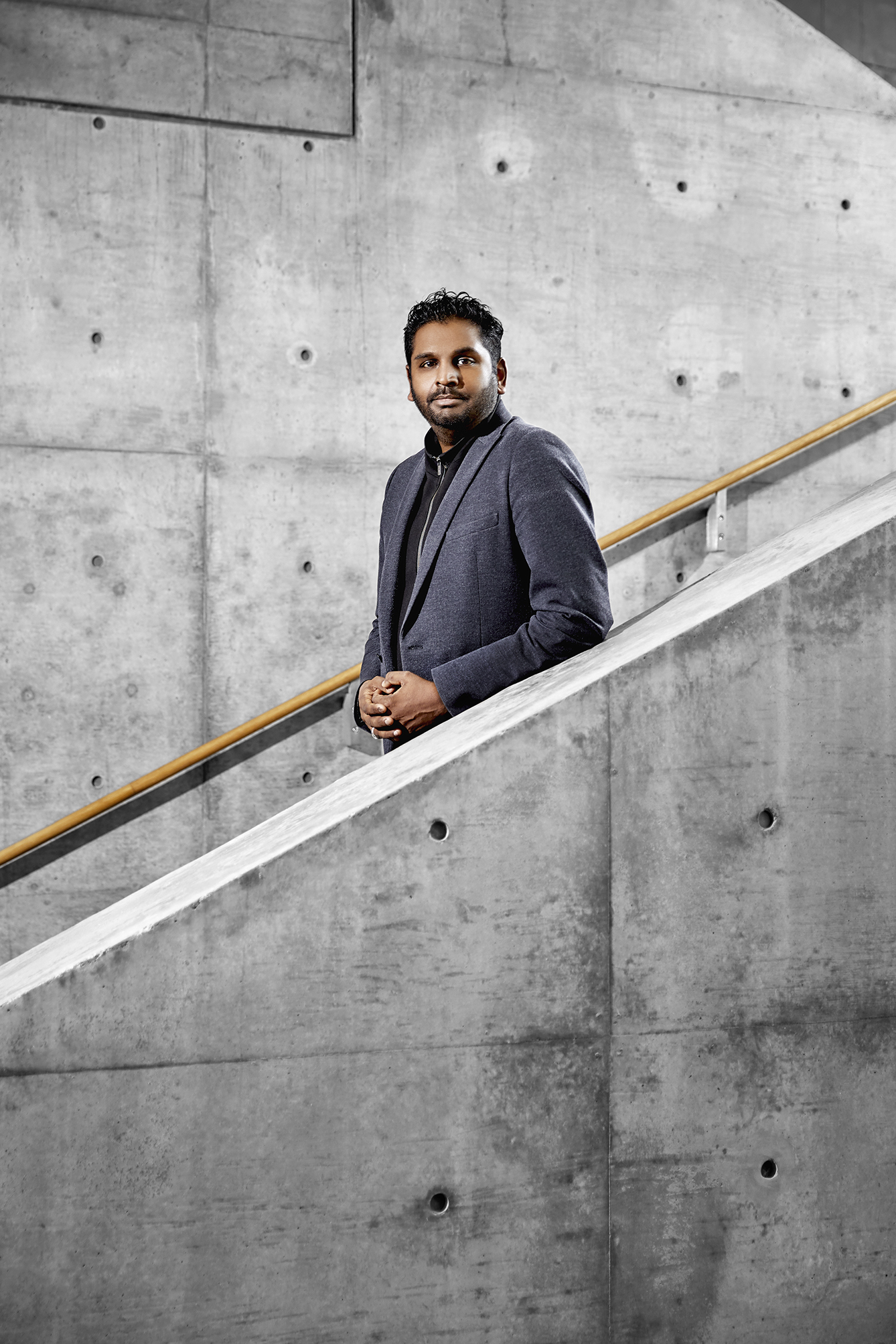 Fortunately, a certain emerging Toronto-based hip hop superstar was a Raptors fan and a product of the so-called "Carter Effect," where a generation of Toronto kids was drawn to the team thanks to the 2000 Slam Dunk champion's high-flying ways. 
Ujiri and Leiweke asked Drake to meet in the summer of 2013.  
"We had dinner – well, it wasn't dinner; it was at five, so maybe it was lunch for him," says Ujiri. "And we talked about the idea of him as one of our biggest fans and supporters, and what could he bring to the program, what ideas he had." 
In September of 2013, Drake was named the franchise's "global ambassador" – a vaguely defined role with no specific duty – but the allegiance was clear: over the past six years, he has worked to make the Raptors, Toronto and his OVO fashion and music brand synonymous. 
Today, the club continues to host annual "Drake Nights" where fans in attendance get co-branded merchandise and watch the team take the floor in gear displaying the OVO owl-logo while playing on a dedicated court painted in OVO's trademark black and gold. Drake's exclusive members-only restaurant – Sher Club – opened at Scotiabank Arena in 2015, and the relationship only grew deeper when OVO became the title sponsor of the Raptors practice facility. 
At the heart of it lies Drake's organic Raptors passion. Naturally, when the Raptors clinched the title, they were whisked to Las Vegas for a 36-hour after-party hosted by Drake, and millions of Raptors fans clamoured to get their OVO-branded championship merchandise. 
Toronto actor James Gomez (BA '15), a former York University athlete of the year, is one of those fans. He doesn't just wear OVO/Raptors sports apparel. He collects it out of a deep appreciation for the rapper and his galvanizing effect on the team.
It's almost a synergistic effect … All together it creates this concoction where everyone benefits in every way
"Drake is such an icon in the music industry, and when he became the global ambassador for the Raptors it just opened the doors for Toronto and the Raptors themselves," Gomez says. "He brought a certain type of swagger to the team that I thought was missing before he got involved. During the playoffs last year he repped the team really hard, and though the NBA sometimes pushed back, saying he was being too much of a hype man, all in all he was just being the number one Raptors fan that he is. He really embraced the culture of the fans, and for a celebrity to act that way really made it more entertaining to watch and made us who love the game want to watch even more."
Adds Setlur, "It's almost a synergistic effect. It's the timing, it's Drake's authenticity, it's his music being aligned perfectly with the NBA, the Raptors improving and the emergence of Toronto as a great global city. All together, it creates this concoction where everyone benefits in every way." 
The city certainly has. Gordon Hendren of Charlton Insights, a Toronto-based marketing research consultancy, recently set out to quantify how much Drake's celebrity, Raptors connection and civic boosterism have meant to the city's tourism economy. 
"When the Finals were being shown across the U.S. [with a never-ending stream of cutaways to Drake roaming the sidelines from his courtside seat], globally, it put Toronto in a fantastic light: a multicultural city, Jurassic Park across the country, and a positive fan base embracing the team," says Hendren.
"There is about $8.8 billion generated by people who are visitors to Toronto, and we originally estimated that out of 100 people visiting, five would say 'Hey, Toronto's a great place, let's go there, Drake's from there, Drake's cool, it must be cool.' 
"We've upped that from five per cent to seven per cent, so that ends up a $600 million economic impact." 
The softer effects could be even more significant and long-lasting. 
The transformation of the Raptors from an NBA outpost less than a decade ago to one of the league's cooler brands is due to multiple factors – winning on the floor being perhaps the primary one. 
But it's evident the Raptors have become something different since Drake came on board.
"Winning a championship obviously helps, but even before that, having Drake involved, hosting OVO Fest in the summer – a lot of NBA guys, Kevin Durant, LeBron and those guys come to the city and see what it's about," says Mike George (BA '02; BEd '03), who played basketball for York University and now runs his own agency representing NBA players, One Legacy Sports.
"And when Drake is doing what he's doing on his scale – anything he touches pretty much becomes gold – those guys see it and they pay attention … It's made Toronto cool and the Raptors cool, too," George continues. "Winning comes first, but Drake adds the final 'oomph' to everything."
Drake's touch, after all, is a powerful thing.  ■