View
Backyard Biology
by John Lorinc
photography by Sofie Kirk
In the weeks and months after the World Health Organization declared a global pandemic in March of 2020, countless research projects ground to a halt as scientists found themselves locked out of labs or prevented from travelling to do fieldwork. The lockdown also disrupted core undergraduate biology fieldwork courses, including a mandatory two-week session normally taught by Laura McKinnon, an associate professor in Glendon's bilingual biology program, conducted on the grounds of Glendon Campus and other Toronto locales such as Tommy Thompson Park and Downsview Park.  
Her course, in pre-pandemic times, gave students a grounding in the use of equipment like bio-acoustic recorders and binoculars, as well as experience with bird surveys, bird banding and other techniques of the biologist's trade. "The key is to get students into the field and doing the work themselves," she explains.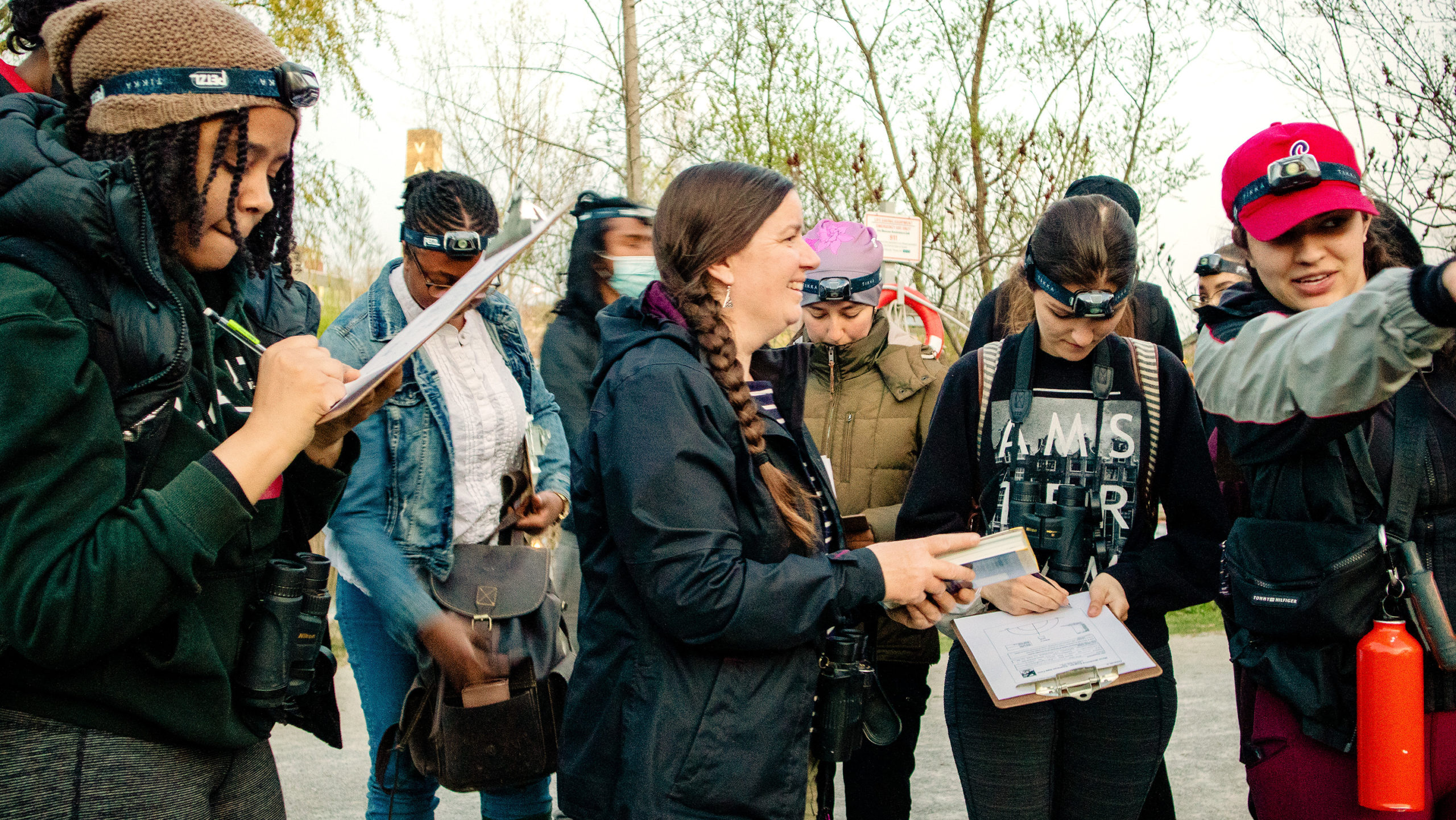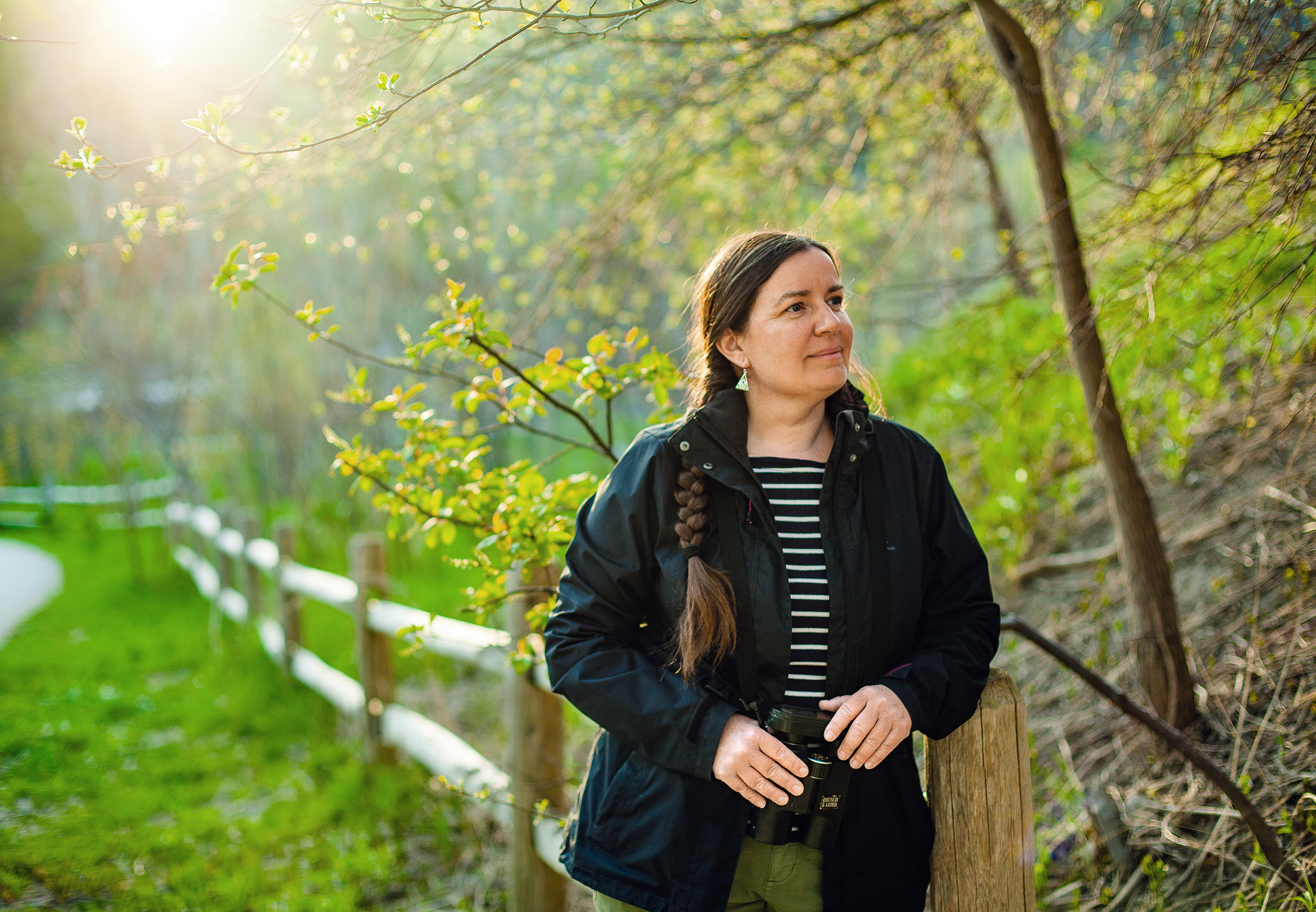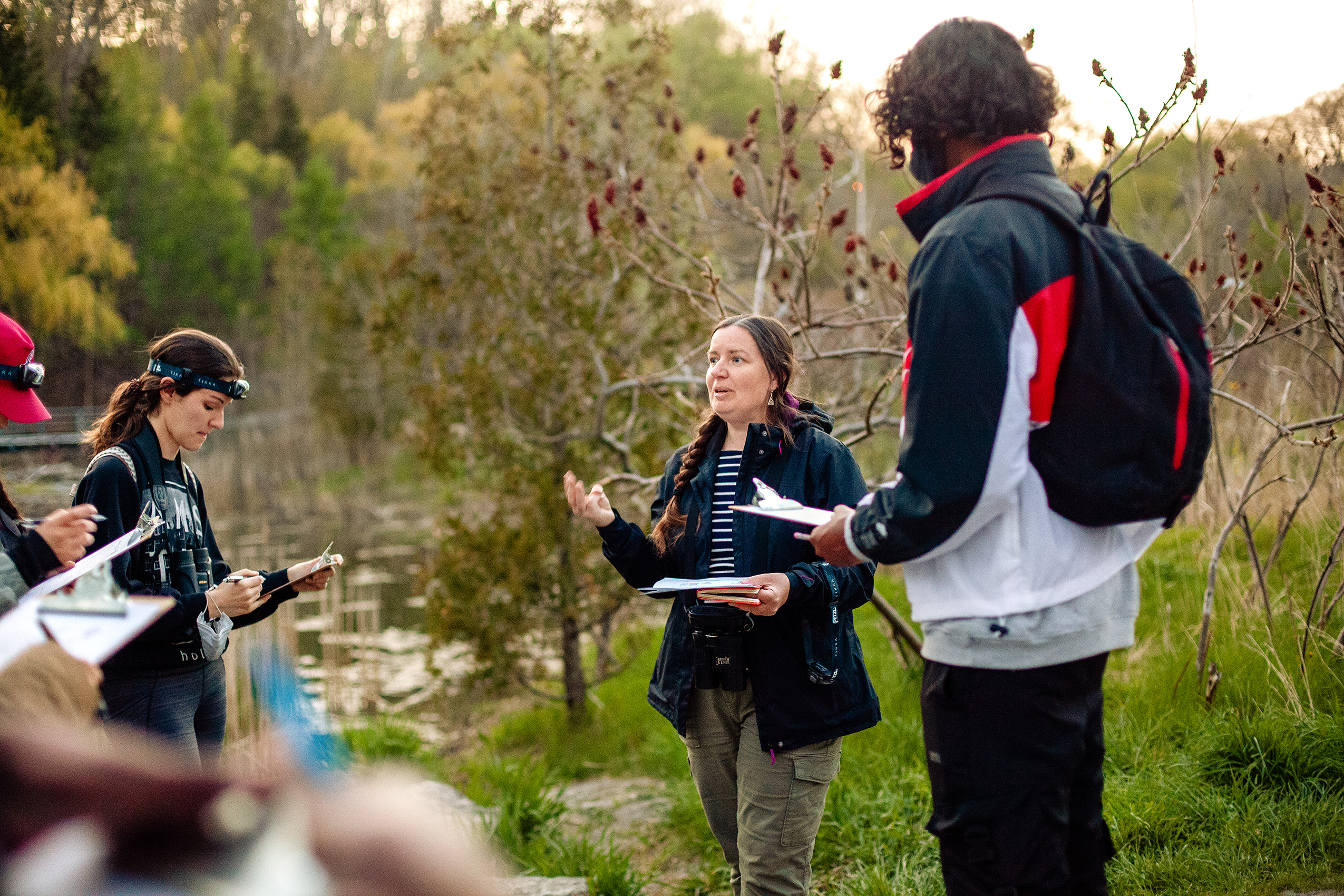 With severe constraints on in-person instruction, even outdoors, McKinnon had to adapt her pedagogy. She arranged for her students to safely pick up high-tech field gear and use their own backyards, patches of green space adjacent to apartment buildings and even balconies as a platform for monitoring biodiversity, including recording bird calls and sampling insects. "The key is to collect the data and analyze it," she says. Even if the space is smaller, McKinnon adds, the scientific process of finding and recording biological data is the same. This decentralized approach to fieldwork even permitted some students to take the course remotely from as far away as India.
As it turned out, the COVID-19 disruptions allowed for new teaching moments. Traditionally, the students work in one place at the same time, so their data is similar. But with the provisional use of backyards or green spaces around Greater Toronto and beyond, the students' data turned out to be much more diverse than it would have been under ordinary circumstances. "They were able to study urban ecology on a broader scale," McKinnon says.
As a scientist, she found this approach enlightening because, for instance, her student in India contributed ornithology data collected from an entirely different urban environment. "It was very informative for me because I got a glimpse into the backyard birds of New Delhi."
Thinking about how the pandemic experience will impact her teaching going forward, McKinnon points out that the lockdown accelerated her use of online resources but, just as importantly, showed her the importance of flexibility. What's more, the imperative to observe nature in any setting, including highly urbanized spaces, offered up an even more profound learning experience for these biologists. The student who did her field research from a small patch of grass outside her condominium was amazed at how many birds and insects she could identify there.
"Birds are everywhere," McKinnon told her class. "If you don't look, you don't see."  ■