COVID-19, along with a growing awareness of societal inequalities, has forced us all to confront the inherent fragility of our society, these days more than ever. 
But we have not lost hope yet.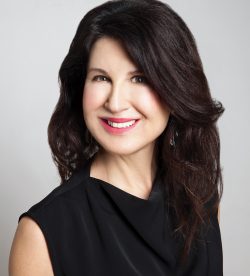 Our shared struggle these past few months has given rise to "We're All In This Together" and "Black Lives Matter" as beacons of resistance and change. 
We want so badly to return to our days in the sun, but we are quickly learning that we can no longer take anything for granted.
While it's definitely still not business as usual, the summer issue of The York University Magazine highlights optimism, bravery and adaptability – in good times and bad.
Inside, you will find articles on scientific research aimed at finding ways to curb the spread of infectious diseases, for instance, and advancing medical treatments using emerging biotechnologies.
Other articles look at new economic thinking, experiential learning and automated transportation – subjects predicated on the anticipation of a better future.
Hope does spring eternal, and embodying that spirit of aspiration is the quartet of York graduates profiled in our Creative Directions cover story.
Overall, it's a selection of stories illustrating the quintessential character of the University, each showcasing integrity, talent and vision. 
Nothing, not even a virus, can prevent their progress. 
May they be an inspiration to us all.  ■