Less Distant Horizons
by Neil Armstrong
photography by Sofie Kirk
Lucy Horvath (BA '06) was volunteering at St. Christopher House, an agency serving diverse communities in West End Toronto, when her colleagues recommended that she apply to a unique access program at York for first-generation students. She had no idea what these older women could see in her – leadership that could be augmented by higher education – but today, the successful businesswoman is glad she followed their advice. The Bridging the Solitudes program opened a window to post-secondary education and endless possibilities.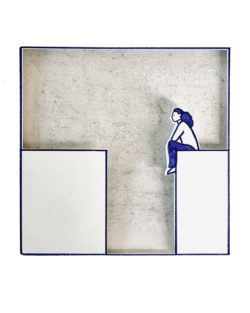 All who were selected to participate in the project had the desire and ability to succeed at university but, due to a variety of personal factors and systemic barriers, found it extremely difficult
"If I hadn't gone to university," Horvath says, "I would not have pushed it, because I wouldn't have known what it could give me. Those four years – what I got out of them was a lot."
Now the co-owner and manager of a thriving Toronto landscape design and construction business she runs with her husband, Horvath wasn't the only student to benefit from the Bridging the Solitudes program, which in 2002 admitted two cohorts of nine students from marginalized communities across the city to a three-year CURA (Community University Research Alliance) developed by York University in association with Seneca College, four labour unions and 10 community partners. The goal of this unique project was "to bring to university and college young people who are under-represented in higher education and experience barriers to entering key occupations and professions." Funding came from a variety of sources, including the Social Sciences and Humanities Research Council of Canada (SSHRC). All who were selected to participate in the project had the desire and ability to succeed at university but, due to a variety of personal factors and systemic barriers, found it extremely difficult to pursue post-secondary study.
"Most of us," Horvath reveals, "were from troubled homes where no one had ever really graduated from university, and we were trying to do that."
To help them stay the course, students were required to attend an hour-long meeting, called the common hour, every Tuesday of the school year. This is where they could draw connections among themselves by talking about their university experiences as a group. The meetings involved professors as well as other peers, providing an opportunity to discuss the value of university education, how they hoped to benefit from it and where they'd go from there.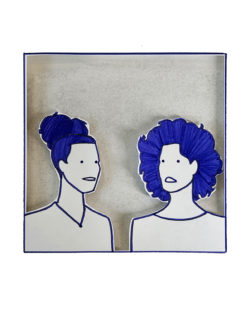 The social support from all the facilitators and my peers going through the same experience was very validating, very encouraging
Students were also obligated to record their experiences and academic goals in a journal and to share their aspirations openly with each other. "The social support from all the facilitators and my peers going through the same experience," Horvath says, "was very validating, very encouraging and strengthening of the opportunity the program gave me."
UNTOLD STORIES
FOR PROFESSOR CARL JAMES (PhD '86), and his then research associate Leanne Taylor (MA '99, PhD '06), the program presented a unique opportunity to study the impact of higher education on first-generation students and their communities.
His observations, compiled over 20 years, have just been published by Routledge. First-Generation Student Experiences in Higher Education: Counterstories features the accounts of eight students who were the first in their families to attend university, participants in a program that was designed – in many ways as an "intervention" – to support young people who might otherwise have been unable to attend because of their social, cultural or financial circumstances.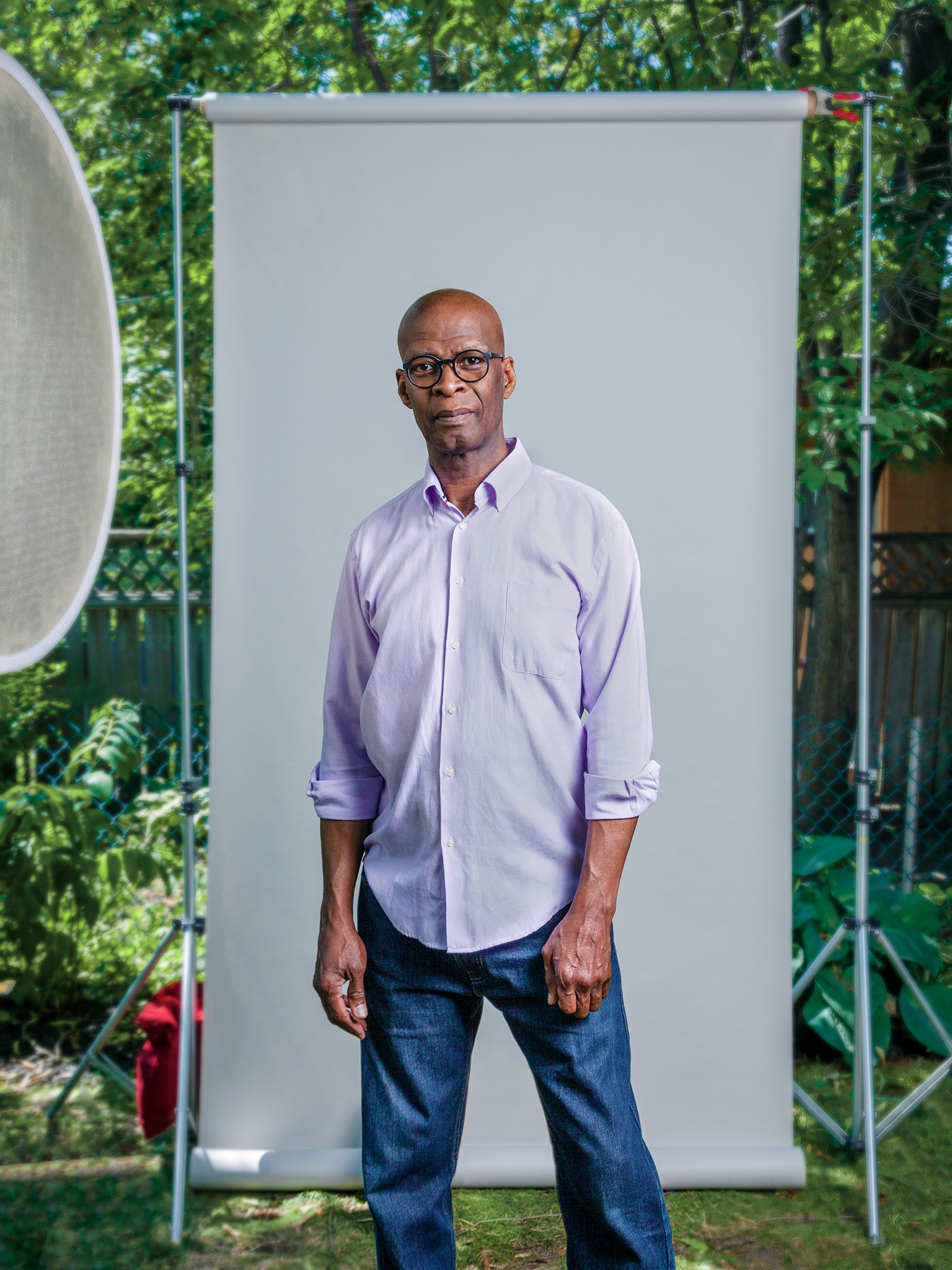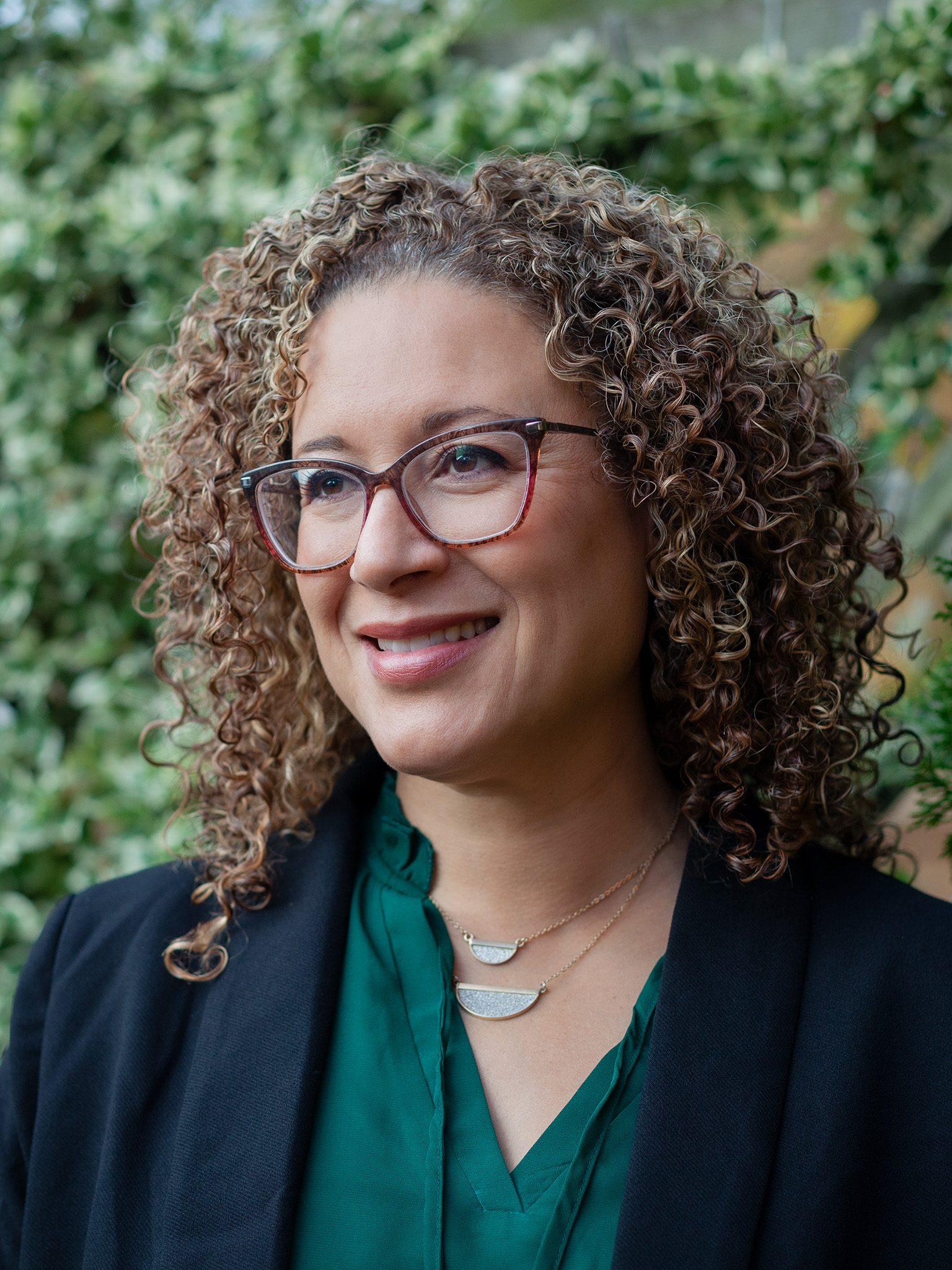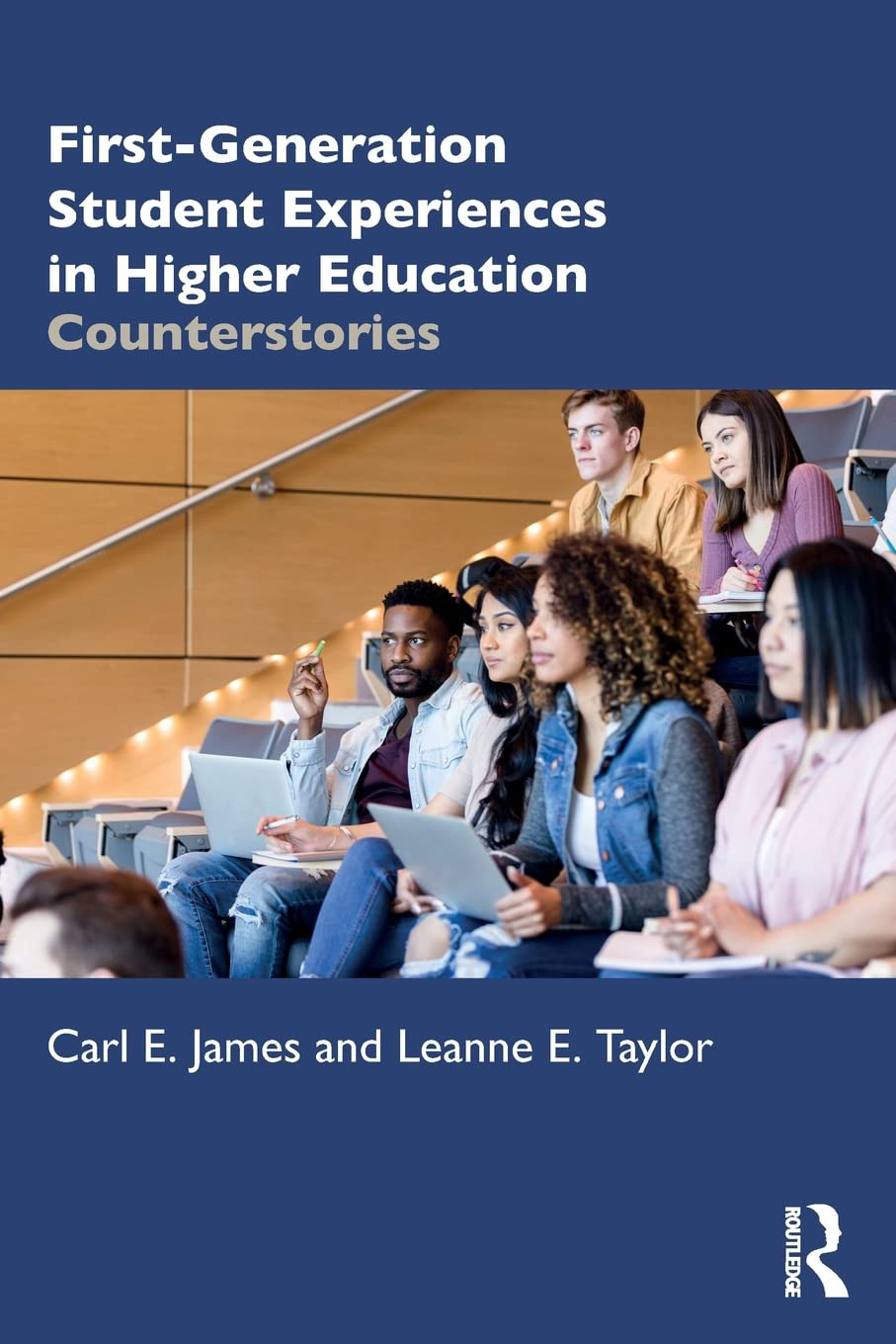 A sociologist by training, James holds the Jean Augustine Chair in Education, Community and Diaspora in the Faculty of Education, and is the senior advisor on Equity and Representation in the division of Equity, People and Culture at York University. Once he became involved in the Bridging the Solitudes program, he wanted to provide an opportunity for students who could succeed in university but would require support, even beyond their financial needs. That support included partial scholarships and the infrastructure for the students to see them through to graduation. "I work with youth, and I'm very interested in that whole process of learning and how youth become the people they are," says James, recipient of the 2022 Killam Prize for Social Science, which the Canada Council awards to Canadian scholars making significant contributions to their fields.
His new book, co-authored with Taylor, presents several stories of students who participated in that support program at York. It highlights their various strategies, challenges and successes, as well as their complex relationships with community, family and other networks that were essential in shaping their lives and career trajectories.
As part of their participation, and in alignment with ethics policy, the researchers used pseudonyms to protect the identity of the students and maintain confidentiality. However, when they were informed that a book would be published, some – like Horvath – were willing to use their real names and tell their stories to the media. Others preferred to remain anonymous.
Those who chose to reveal themselves did so in part because they wanted to share their perspectives, not just on the book but on their life experiences at York and beyond. It was important to them to have their voices be heard. Choosing to reveal their identities nearly 20 years later allowed some the opportunity to speak about their life experiences in a way they might describe as empowering.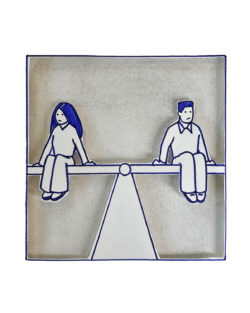 The stories articulated within the book are particularly relevant for those who aim to create more equitable institutions
Their "counterstories" help readers see and understand how many were able to challenge stereotypes and other preconceived ideas commonly applied to marginalized students in higher education. Their stories also provide insight into how many understand their university experience as a legacy they pass on to their children. And they provide insight into the shifting expectations of community and family as they sought to fulfill their aspirations.
The importance of sharing what these former students learned and experienced is timely, as universities are seeing an ongoing increase in first-generation students. According to data from the Organization for Economic Co-operation and Development (OECD), first-generation students are entering post-secondary institutions at steadily increasing rates. The stories articulated within the book are particularly relevant for those who aim to create more equitable institutions and must attend to the needs of its diversifying population.
Taylor, now an associate professor in the Faculty of Education at Brock University, was a PhD candidate at York when she first became involved in the project. She describes the book as a way to capture multiple stories and address the nuances of students' experiences over time.
"We are excited about the book," she says, "because we see it as a valuable resource for educators, policy-makers, students, community members, administrators and all those seeking to build understanding of first-generation students and meet the needs of variously marginalized students in post-secondary contexts."
A LEGACY OF LEADERSHIP
HORVATH'S HOME LIFE WAS TURBULENT, marked by domestic violence, and she lived alone from an early age. But instead of allowing her upbringing to thwart her chances for a happy and productive life, Horvath decided to beat the odds by becoming the first in her working-class immigrant Portuguese family to get a university education. The access program helped her to do it.
She says the program was life-changing, not just for her but for her fellow students, who likewise experienced difficulties while growing up.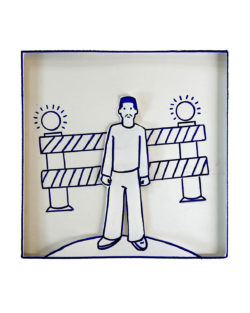 These kinds of programs aren't fleeting. They're opportunities that open all sorts of doors
Horvath says the program gave them the opportunity to study. It also created a legacy. "Once you accomplish that, and then if you have a family of your own, you create a legacy; that experience creates a legacy for the future leaders of Canada."
She says the program has helped her guide and contribute to the success of her own children. Horvath, whose pseudonym is "Laura" in the book, says her son has just entered his first year at Rotman Commerce, an extremely selective undergraduate business program at the University of Toronto, where he leads the rowing team. Her daughter will graduate high school this year and plans to enrol in OCAD University.
"These kinds of programs aren't fleeting," Horvath says. "They're opportunities that open all sorts of doors. That's how meaningful this is. It's like someone has reached out, and I'm going to reach out as well."
PREPARING FOR THE ROAD AHEAD
JUSTUS BW'OBURU, known as "Jafari" in the book, was a refugee from Kenya trying to build a solid future in Canada. He wanted to study information technology and thought the Bridging the Solitudes program would be a great opportunity for him to pursue it.
"I was an international student, so everything was foreign for me," he says. "It was a good time to share and learn how things go around at university."
Bw'Oburu did not end up graduating from York. The birth of his first child came just as he was completing second year and he decided at that time to drop out. Now living in Alberta, he maintains fond memories of his time at the University, describing his participation in the program as "a life-changing moment" that prepared him to face new challenges.
His 19-year-old son presently attends Seneca College, and Bw'Oburu is back in touch with James and Taylor to help support him. It's a testament to the lasting effects of the access program: Bw'Oburu and the other students were not just part of a research project – they were part of a network of people they could go to for support. "I'm glad I made connections."
SUPPORT THROUGH SOLIDARITY
ALTHOUGH KWAME DOUGAN (BA '05), known as "Kofi" in the book, was accepted to other universities and programs, when the time came to actually look at how he would do it, it dawned on him that he was going in with more faith than funds. An administrator at his Toronto high school told him about Bridging the Solitudes. He knew right away he could benefit from it.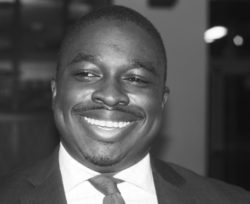 Dougan, who came to Canada from Ghana with his mother in 1990 and sought asylum with her here, says there were three things that struck him about the access program: the first was funding, the second was the community component (which he found attractive) and the third was seeing himself reflected in the student body and the teaching staff at York.
The partial scholarship increased his probability of attending university from "possible" to "very likely."
The opportunity to become a university student allowed him to stay on campus instead of playing various roles at home. He grew up in a one-bedroom apartment with his mother in Toronto's West End Etobicoke district. Dougan says it would not have been a place to thrive, so the program made a lot of things possible, particularly because it introduced him to new perspectives.
"I did not have a reference point where I could point to and mimic someone else's experience. I did not have that in my immediate family," he says from his home in New Jersey, where he now lives with his wife, who is a professor, and their two children.
Dougan ended up studying political science at York before going on to study law at Columbia University (graduating as a Parker Fellow). He later pursued an LLM from Amsterdam University and an MSc from the London School of Economics, where he was a Rotary Ambassadorial Scholar. Today, he is the managing partner of Scotch & Palm Private Client Law Group, the only law and strategy practice in the United States focused exclusively on transactions with a nexus to Africa.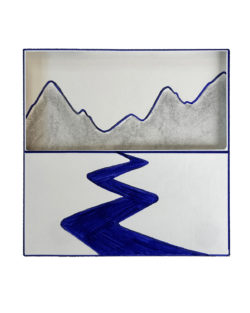 It made the horizon seem less distant. When you are in a valley, everything is a mountain
Describing himself as a polymath, Dougan is fluent in Mandarin after living in Beijing for a year after law school. He says he has always been a risk-taker willing to explore places where he had limited exposure.
He hopes the book will encourage institutions to support others on the margins to redraw their own boundaries.
"For some of us in the program," reflects Dougan, "a university education was a far-off idea, a horizon without a bridge. Success is a very personal thing, but for each of us, the fact that we were in a lecture hall at all was some measure of success. It made the horizon seem less distant. When you are in a valley, everything is a mountain. And we climbed it, clearing a path for others to follow."  ■