The People's Doctor
by Peter Feniak
photography by mike ford
During the dark, anxious months of the COVID-19 pandemic, how did Toronto's Medical Officer of Health maintain her calming voice and message of assurance?
Eileen de Villa (MBA '03) answers with typical directness.
"I think the calmness comes from 'I'm telling you what I know. This is not "dressed up."' It is a very honest and earnest approach," she says from her office at Toronto Public Health, Canada's largest local public health agency. "I genuinely care about the three million people I call 'my patients.' And I'm genuinely telling them what I believe. You go to the science and you express the science in a way that the people can easily grab."
Delivering "the science" amid the heartbreaking toll of illness and death from COVID-19 (over 170,000 cases and 3,575 deaths as of early summer 2021), as she did, has challenged health leaders – and political leaders – everywhere. As Toronto fought the fast-spreading virus, Canada's largest city shrank into a "stay-at-home" version of a once-vibrant metropolis. But de Villa stayed the course. From an early age, she has followed a motto instilled in her by her own accomplished parents: "From those to whom much is given, much is expected." She has also taken an amazing journey of learning – including a much-valued MBA degree from York University's Schulich School of Business – that has enabled her to make a difference during the health crisis.
With the surprise of a pandemic, de Villa's team delivered expertise in "outbreak management." That, says de Villa, meant "the essential data of the instance – where are the cases? Where are they coming from? What tests did they have? What does our experience on the ground tell us?"
When it comes to speaking up for the public's interest, speaking up for public health, she does it, and she does it as firmly as anybody I've ever seen
WITH HER OVERSIZED GLASSES, rotating collection of colourful, flowing scarves and ability to answer with clarity any and all of the hard pandemic questions, she became a reliable (if not downright fascinating) presence in the city's battle against COVID-19. Through it all, she projected honesty and commitment at press conferences held with Mayor John Tory (LLB '78) and Toronto Fire Chief Matthew Pegg, who led the city's planning and response team. All met early each day throughout the health crisis to discuss strategy. But de Villa didn't just offer medical advice. She determined the city's course of action. Said Pegg to a reporter at the time, "We all look to her. She sets the tone."
Over many difficult months, de Villa's frequent updates (appearing everywhere from Twitter to TV) made her something of a media star. Today, it's widely recognized that her calm authority in the face of the fast-breaking, frightening coronavirus developments lifted the spirits of a city under siege.
"She had so much credibility," observes former classmate Michele Farrugia, an obstetrician and gynaecologist at Toronto's Mount Sinai Hospital. "I think so many people really admired her, including everyone at all the downtown academic teaching hospitals. I think everybody really respected the way that she was so steady and consistent and straightforward with the messaging, particularly in those early days of the pandemic. I personally had a lot of admiration for her. I still do."
As the grim months ground on, politicians and media bickered over which measures mattered most. But de Villa continued forthright delivery of Public Health's findings. She invited comparisons with someone she greatly admired – the late Sheela Basrur (Honourary Alum, LLD '07), who shone as Medical Officer of Health during the Toronto outbreak of SARS in 2003. "One key bit of information I took away from Sheela," de Villa recalls, "is recognizing that you're operating in a political environment, but that we're not the politicians. Our job is to deliver the best possible scientific advice in order to inform decision-makers."
De Villa speaks softly, plainly, but she is tough as nails. Toronto's mayor describes the city's top doctor as smart, fair and collegial, adding that "she is the original iron fist in the velvet glove."
"When it comes to speaking up for the public's interest, speaking up for public health," Tory ruminates, "she does it, and she does it as firmly as anybody I've ever seen."
But she doesn't do it alone. "I'm just the spokesperson," de Villa modestly but steadfastly insists. "When we talk about anything I've been able to achieve, it's because of the team, the people I have around me. They're doing the heavy lifting."
HER SUPPORT GROUP includes her family. Married to Toronto cardiologist Richard Choi, de Villa is the mother of three teenaged sons who rarely saw their mother during the worst days of the COVID-related disruptions.
"Apparently, we all live in the same house," she says with a smile. "But there were some days when I'd literally see my husband and my children for just a few minutes. Throughout the pandemic, 18-hour days felt kind of normal. But my family remained so very supportive. They're the reason I do this."
Eileen de Villa was born in 1969 in Boston, where her parents – both from the Philippines – were completing their medical studies as foreign students. As a child, she lived briefly in Manila, where her parents began their medical practice. Her mother, Maria Antonina "Nenette" de Villa, worked as a cardiologist, and her father, Guillermo de Villa (now deceased), as an ob-gyn. But conflict with the hardline Marcos regime eventually drove them out again. In 1975, her parents resettled in Toronto, where they became important leaders in the city's growing Filipino community.
Educated at elite private girls' school Havergal College, de Villa took a bachelor of science degree at McGill but was initially uncertain about following her parents' career path into medicine. As an undergraduate, she connected with the United Nations and moved to Vienna as an intern with the UN Industrial Development Organization, where she learned of the fragilities of the developing world. She returned to Canada for a master's degree in health studies at the University of Toronto, and ultimately decided on and completed a medical degree at U of T in 1998. Next came residency accreditation – and her days completing an MBA at York University's Schulich School of Business.
Some might dismiss de Villa's pursuit of a master's of business administration as a diversion, but she is clear on the value it gave her as a public health physician.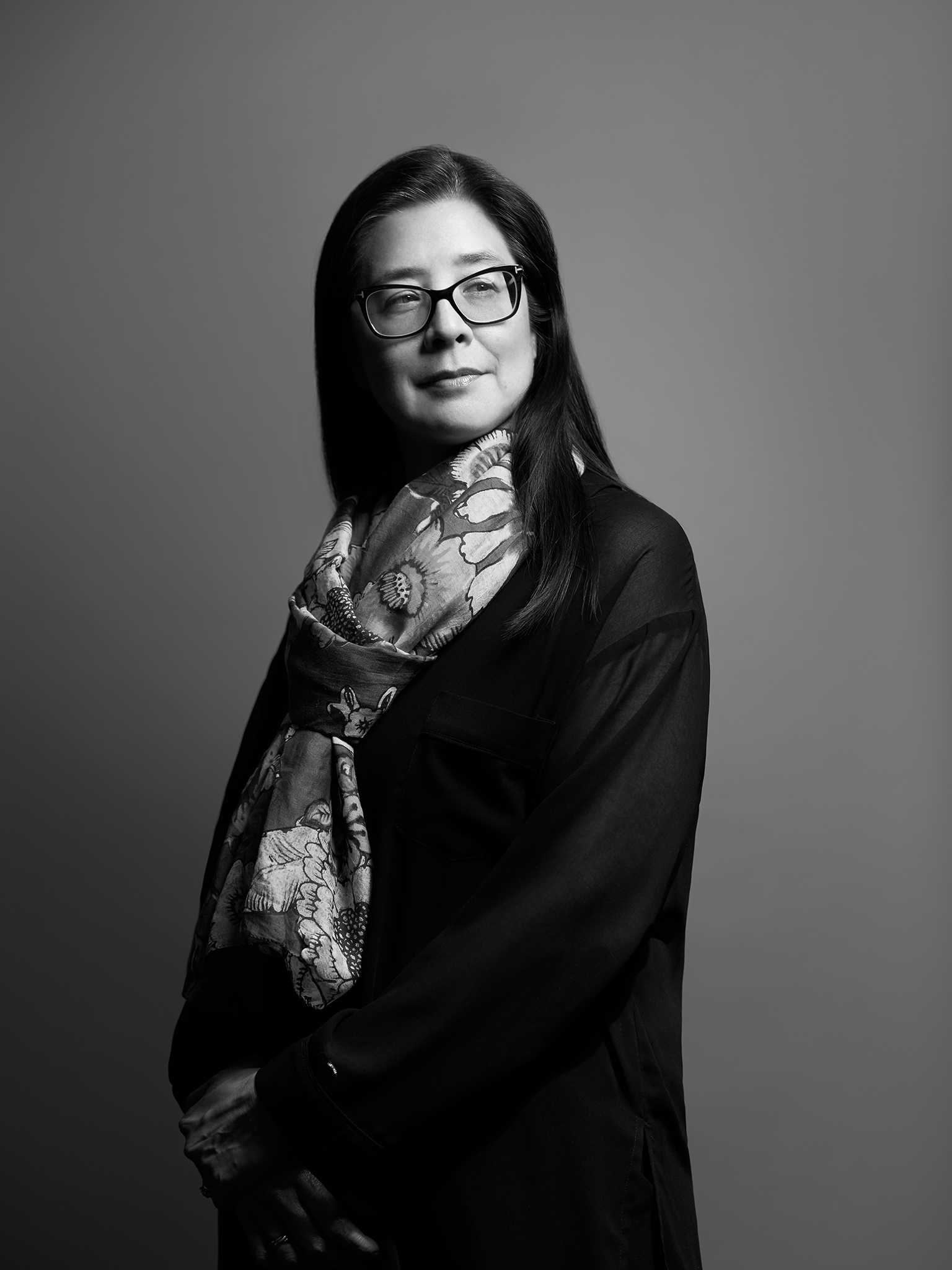 "As the Medical Officer of Health, I oversee a team of 2,000 people. It's an organization," de Villa explains. "We have objectives and goals, we need to do strategic planning, we have to evaluate how our operation's functioning. Are we maximizing the efficiency of our service delivery? How do we adjust it so that we're getting more by way of outcomes? That's all learning that you can get from an MBA. You do not get it at medical school, I can assure you."
Farrugia, her medical colleague, concurs. "I think that Eileen has always had a different approach," she says. "Even in med school, she did an MBA as part of her graduate training, which gave her a perspective that went beyond the purely medical or scientific approach. I think she always had this idea that she could do a lot more than just being a practitioner treating more patients in a clinic. I think she wanted to have more scope than that."
De Villa began her career in public health in the Region of Peel in 2004. She became Toronto's Medical Officer of Health in 2017, and her stated goal from the beginning has been "to improve health status, reduce disparities in health status, and be prepared for and able to respond effectively to outbreaks and emergencies." But easier said than done.
"In terms of improving health status and disparities, it's all about the social determinants of health – income, education, housing, social connectivity, sense of hope, sense of belonging, transportation, built environment, natural environment," de Villa says. "All of these things are what creates and maintains health."
It's delusional to think we can just take care of ourselves here in Canada and not think about the rest of the world
AS PAST-PRESIDENT of the Political Affairs Club at Havergal, de Villa learned early on that politicians make the ultimate choices about what is funded for the public. This experience proved invaluable when the provincial government made deep cuts to the Public Health budget in April 2019; knowing that these cuts would have "significant negative impacts" on the health of Torontonians, she was quick to protest. Premier Doug Ford accused her of "fearmongering." But her passion and persistence eventually won him over. "She's a super bright, very smart doctor and a hardworking person, and she takes it so seriously," Ford later said. "And I understand. She feels like she has weight of the world on her shoulders; she's dealing with the [country's] largest city."
Thinking back on those pre-pandemic days when she had to fight to maintain the integrity of public health, de Villa reflects on how she has been able to guide the conversation with knowledge and compassion, often bringing opponents around to her way of thinking.
"It's true that I don't have a direct hand on a lever that controls budget choices," she says. "But there is so much that I can do in the position I hold and with the team I have. I can influence some of the decisions."
Given her strong leadership, persuasively informative communication style, executive training and sincere interest in the intersection of politics, economics and social justice, would she consider running for public office? It's a question that came up at a Havergal Old Girl Association event held via Zoom last October, during which de Villa received a Lifetime Achievement Award from her former school. De Villa didn't say no.
"I'm of Filipino background," she says, "and there are many in the Filipino community who, frankly, are not privileged. I feel a deep sense of responsibility to support them, particularly newly arrived members – recent immigrants – to the community."
Globally, she sees another challenge. "As pleased as I am to see vaccine uptake here in the city, I'm very conscious of the fact that, unless we as a global community don't ensure that the more resource-poor environments of the world – countries like the Philippines, India and others – have access to vaccines, we're not going to be successful. It's delusional to think we can just take care of ourselves here in Canada and not think about the rest of the world."
How will she succeed in implementing positive change? Again, de Villa is direct in her answer.
"Vaccination is the best protection against COVID-19 and is still proving to be effective. But we need everyone who is eligible to be vaccinated as soon as possible," she says. "We continue to work hard to make vaccines accessible with a focus on bringing vaccinations directly to workplaces, faith groups, organizations and communities with barriers to vaccination and low vaccine uptake. Our goal is to get the maximum number of people vaccinated as quickly as we can."
But delivering these projects is not easy. It requires somebody with a logistical vision and a deep commitment to her fellow citizens. 
"Fundamentally," de Villa says as our conversation winds down, "I want people to know that I have a very strong value system and I'm deeply committed to doing everything I can to advance the social determinants of health, to improve the health status of people in this city, to reduce disparities and to ensure that we are in a good position to respond effectively to outbreaks and emergencies. That's enough for me for now."  ■