By taking action, people can make a difference. They can implement positive change. That's the accidental theme of the Winter 2022 issue of The York University Magazine. I say "accidental" because there wasn't a fixed idea in place when planning the story lineup. The goal, as always, was simply to showcase excellence at York University and in the broader York community, namely its alumni.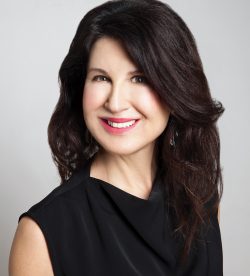 But a funny thing happened on the way to deadline.
Tales of creative resilience in difficult times kept cropping up. It emerged as a unifying idea, connecting such seemingly disparate stories as the preservation of the Greek immigrant experience in Canada and the relocation of an entire girls' soccer team out of Afghanistan to escape the Taliban's censorship of female sport.
Our cover story on Colleen Russell-Rawlins, the first-ever Black female director of education in the history of the Toronto District School Board, fell naturally in step.
Tasked with steering the TDSB through the pandemic, Russell-Rawlins is also increasing diversity, inclusion and transparency across the school board, which is one of the largest in North America. How does she cope with the challenge? By learning from and teaching others. That's a good strategy.
In the more than two years since COVID-19 disrupted life as we once knew it, co-operation has emerged as one of the best crisis management tools. What affects one person affects another, and so we need to be more aware of each other and help each other through a period of upheaval. Great progress has already been made. Today there are vaccines where before there were none. Not that getting one has been easy, as shown by our stories on using mathematical modelling and social media to secure doses. Where access was a problem, the solution was people determined to conscientiously intervene.
Now that we know how quickly we can make change once we put our minds to it, our hope is to see some of that inventiveness move in the direction of the environment. Climate change and the need for more sustainable consumer behaviours and industry practices is another topic we explore in this issue. In each instance, you'll find someone taking action to right the future. It is the York way.  ■