Flashback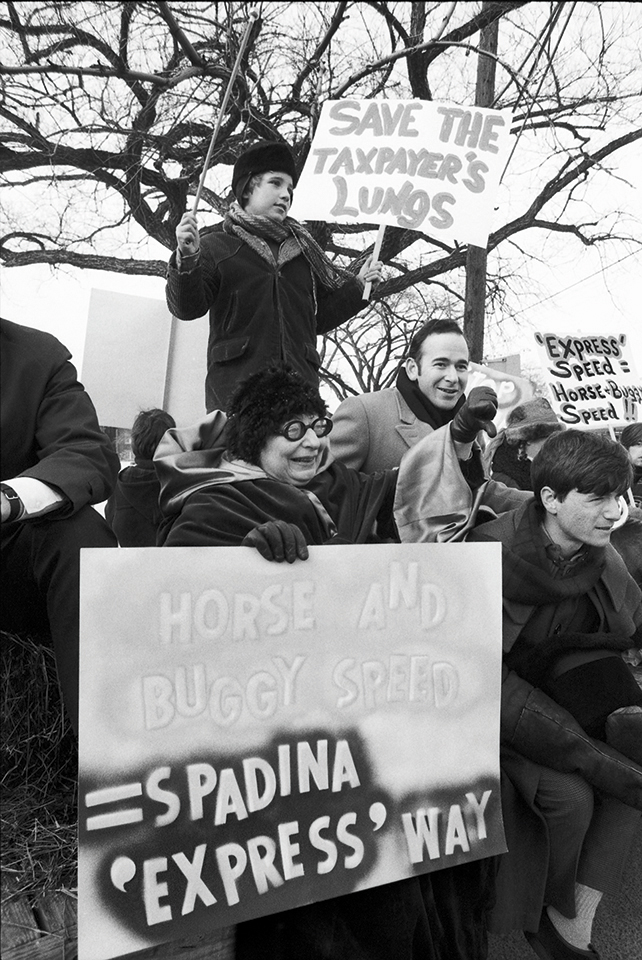 The Stop Spadina Save Our City Coordinating Committee formed in the fall of 1969 as an advocacy group attempting to halt the extension of William R. Allen Road (better known as the Spadina Expressway) into Toronto's downtown core.
The group organized rallies and marches, petitioned politicians at the municipal and provincial levels, and distributed information materials encouraging the citizens of Toronto to protest the road project. It worked.
In 1975, the provincial government, led by premier Bill Davis, effectively hobbled the extension of the Allen by ceding a strip of land at the north end to the City of Toronto.
Alan Powell had been Chair of Stop Spadina from the beginning and throughout the years of opposition he maintained a running file of reports and records, press releases, newspaper clippings and audio recordings of Stop Spadina interviews. His holdings also included The Burning Would, a documentary film made by two now-legendary Toronto residents, Marshall ("the media is the message") McLuhan and urban activist Jane Jacobs (pictured above).
Powell's cache of one-of-a-kind materials are preserved in the Clara Thomas Archives & Special Collections at York University, where they continue to serve as a vital source of information for city historians and others.
"We are the proud stewards of the Stop Spadina Committee, no one else has these papers," says York archivist Suzanne Dubeau. "These records continue to have enduring relevance for all interested in Toronto's history, urban development and citizen activism."  ■