Station to Station
by Deirdre Kelly
photography by Mike Ford
When the Toronto Transit Commission's long-awaited 8.6-kilometre Line 1 subway extension opened to much fanfare in mid-December, York University appeared as the brightest light at the end of the freshly bored tunnel.
There are six new stations and York's Keele Campus is home to two of them – York University and Pioneer Village, the jewels in the crown of the $3.18-billion rapid transit project jointly funded by the Government of Canada, the Province of Ontario, the City of Toronto and the Regional Municipality of York.
Both connect the University to downtown Toronto and the wider Greater Toronto Area as far north as Vaughan.
But already the busiest stop, expected to handle 27,000 visitors daily by the end of the decade, is the white boomerang-shaped York University Station masterminded by London-based architecture and engineering firm Foster + Partners and Jason Bruges Studio with Arup, an independent firm of designers, planners, engineers, consultants and technical specialists whose Canadian offices are in Toronto.
Budgeted at $118 million, direction for the swooping roof entrance building design at the corner of York and Ian Macdonald boulevards came partly from Foster + Partners' European projects and from the University itself.
"Our design for the York University Station is a response to its campus gateway location with its cultural form and a landscape scoop bringing life to the spacious concourse and providing exceptionally dramatic external views," says James McGrath, partner at Foster + Partners.
"The design brings together threads from a previous work that in some ways acknowledge Canary Wharf in London and the Bilbao Metro in Spain. But we carefully considered the public spaces around it and the visual connections inside natural ventilation in the use of natural light, guiding passengers intuitively down to platform level. With the active electronic artwork of Jason Bruges, the station aims to provide a more engaging passenger experience and to bring a little joy to the daily commute."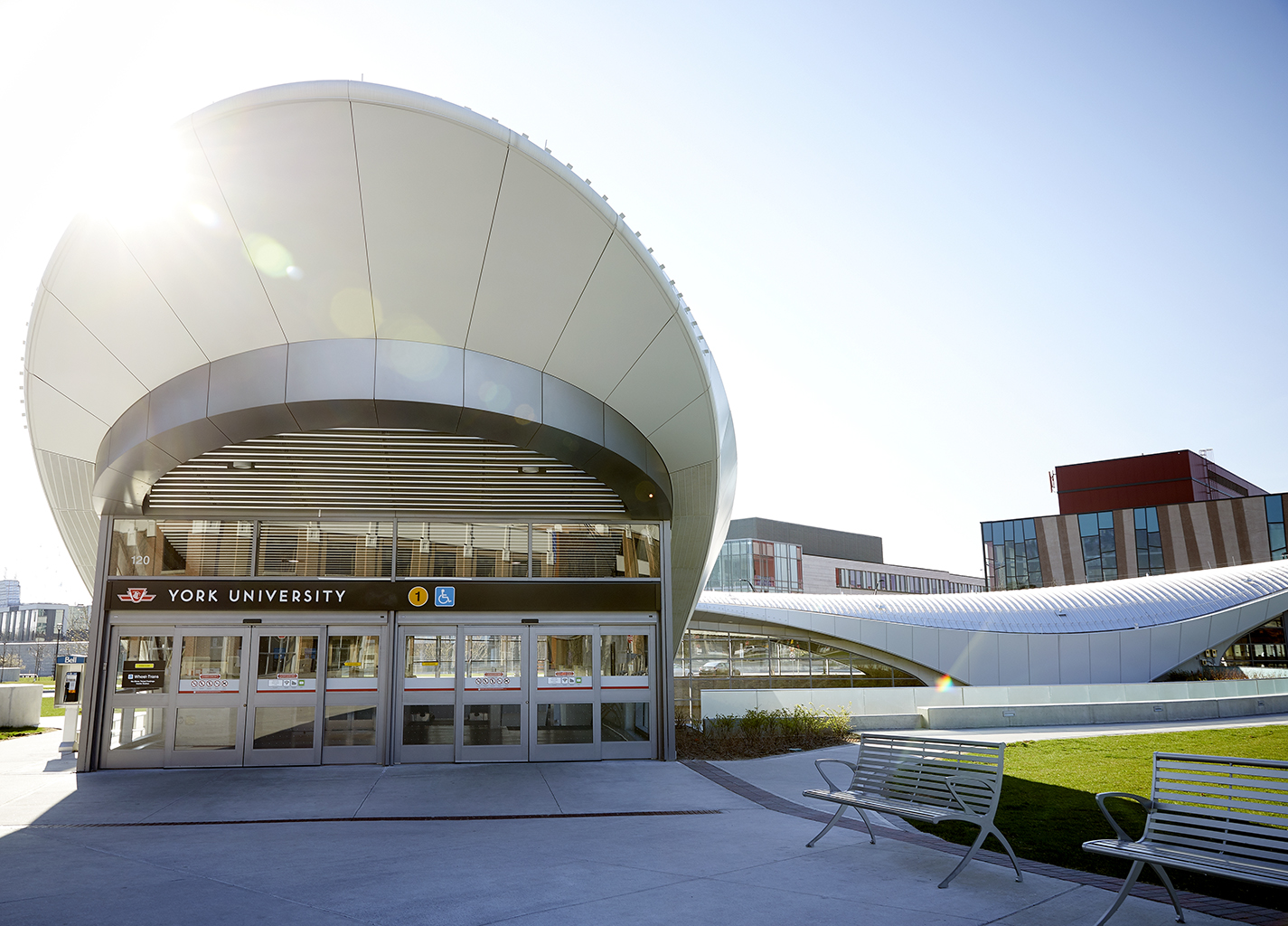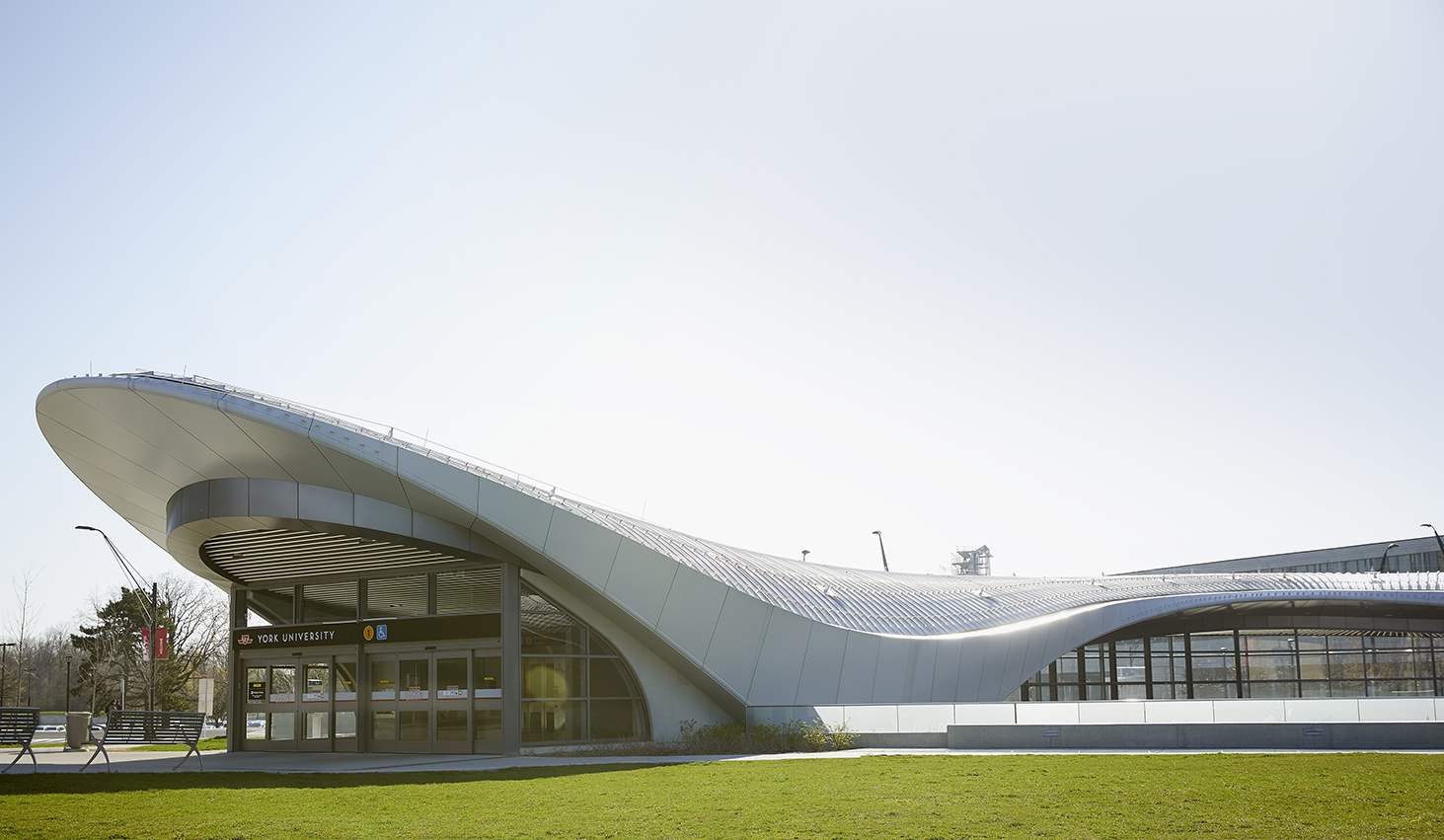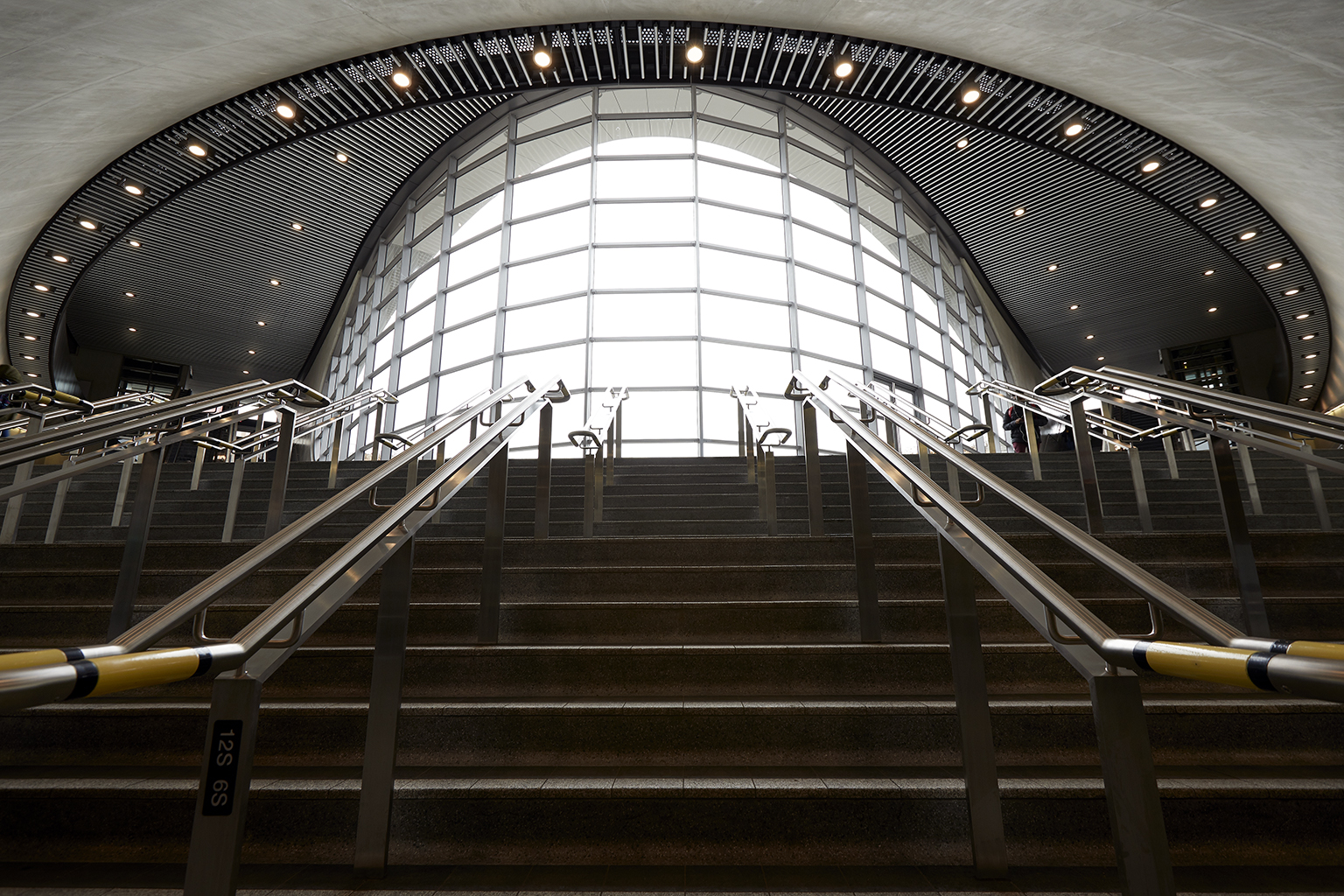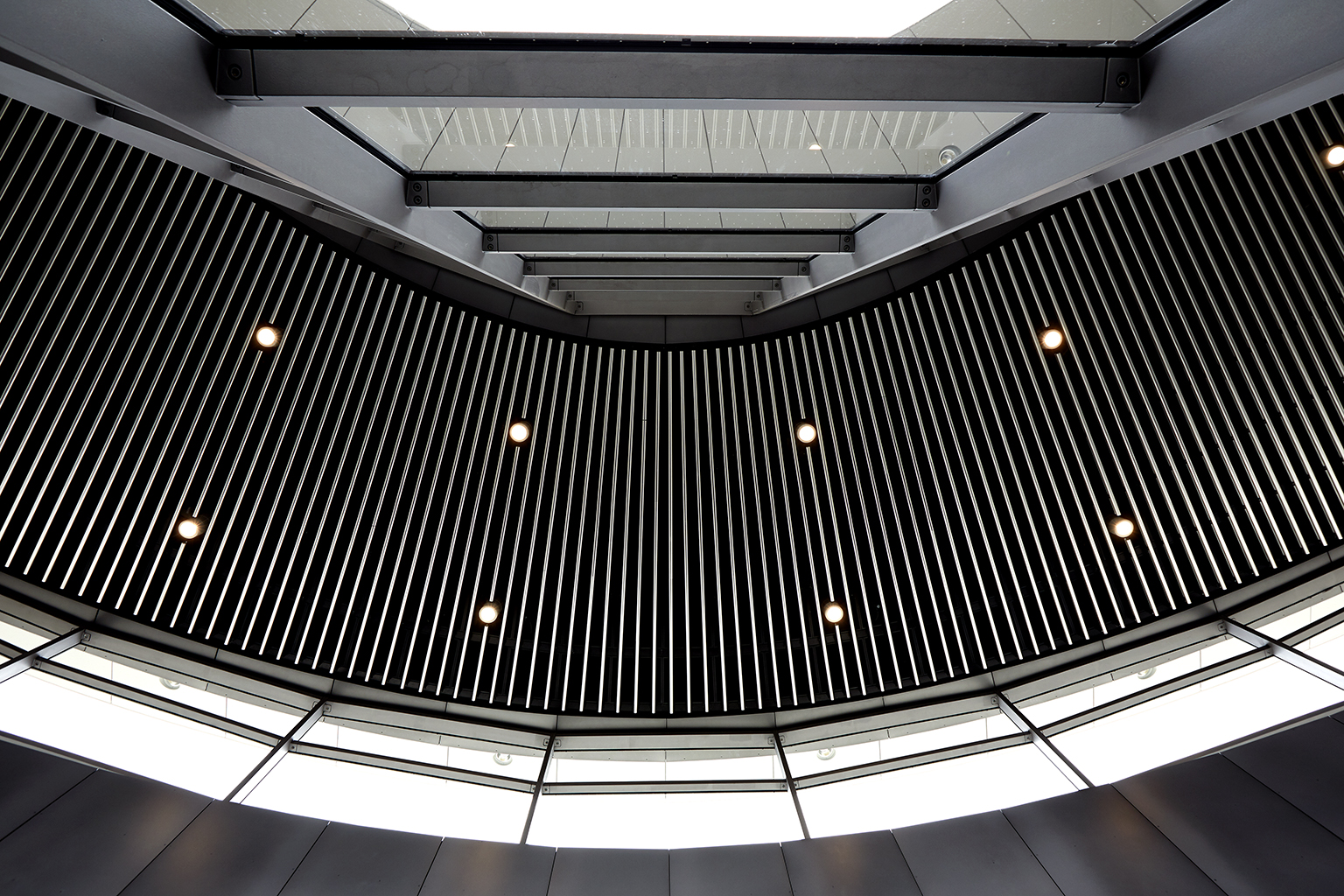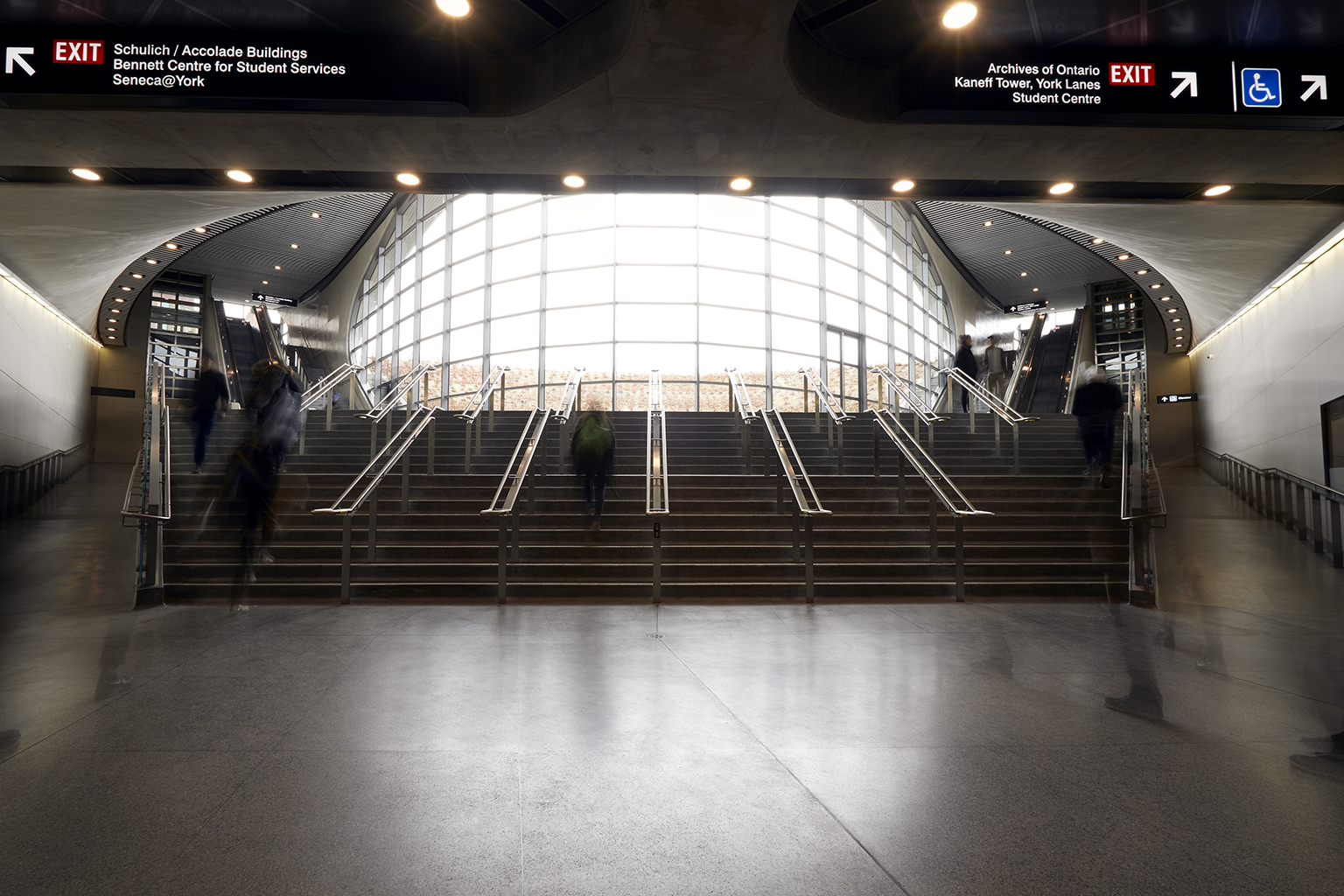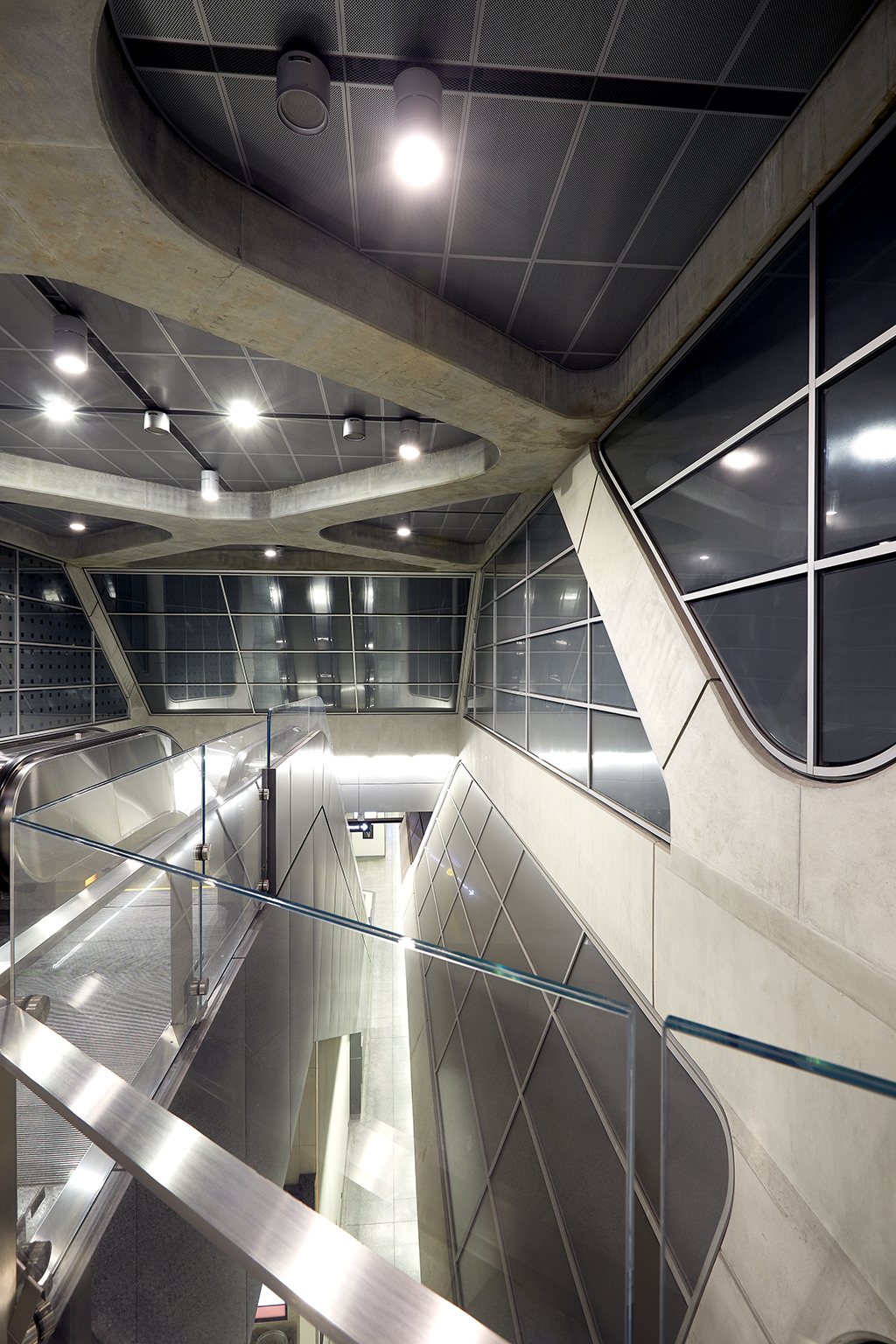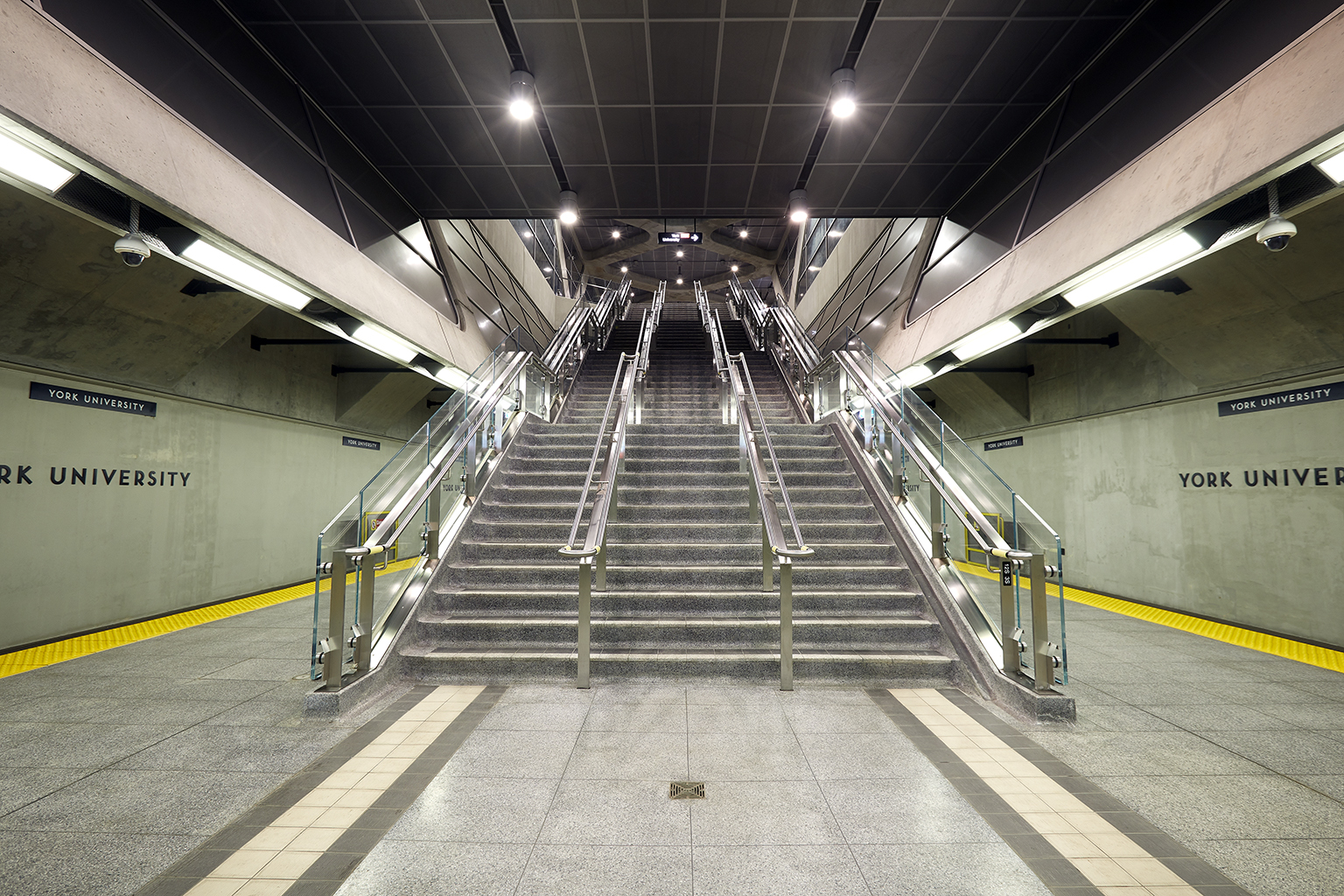 The Pioneer Village Station, straddling the border of York Region, beneath the intersection of Steeles Avenue West and Northwest Gate, is also in a category of its own, declares architecture critic and York grad Christopher Hume (BA '73), writing in the Toronto Star. "The Pioneer Village Station," Hume says, "is among the most compelling pieces of architecture to appear in Toronto in years."
Designed by Will Alsop, the eccentric, multi-award-winning British architect who passed away on May 12 after a short illness, the new $166-million station consists of two tower-like buildings, one of them serving as a major bus terminal with a 600-metre cantilevered roof planted with meadow grass, and the other as a depot for Vaughan Transit.
Widely celebrated for having created the so-called flying tabletop building for the Sharp Centre of Design at OCAD University in the heart of downtown Toronto, Alsop conceived the Pioneer Village Station entranceways as a pair of sculptural structures, their height far exceeding that necessary, to increase their visibility. Both buildings, fitted with fins and accented with red enamel, exude visual drama as they loom large over what formerly was a flat and featureless landscape. "We learn a lot from cathedrals," said Alsop in the weeks before his death at age 70, pinpointing a source of inspiration.
The colour scheme can best be described as earthy, a result of the twin structures being clad in weathered Corten steel inside and out. On the interior, brass-hued handrails, copper-flecked terrazzo flooring, gold wall tiles and an oversized chandelier etched with fossil-like patterns make taking the very deep journey underground feel like a descent into a mineshaft of imaginative riches.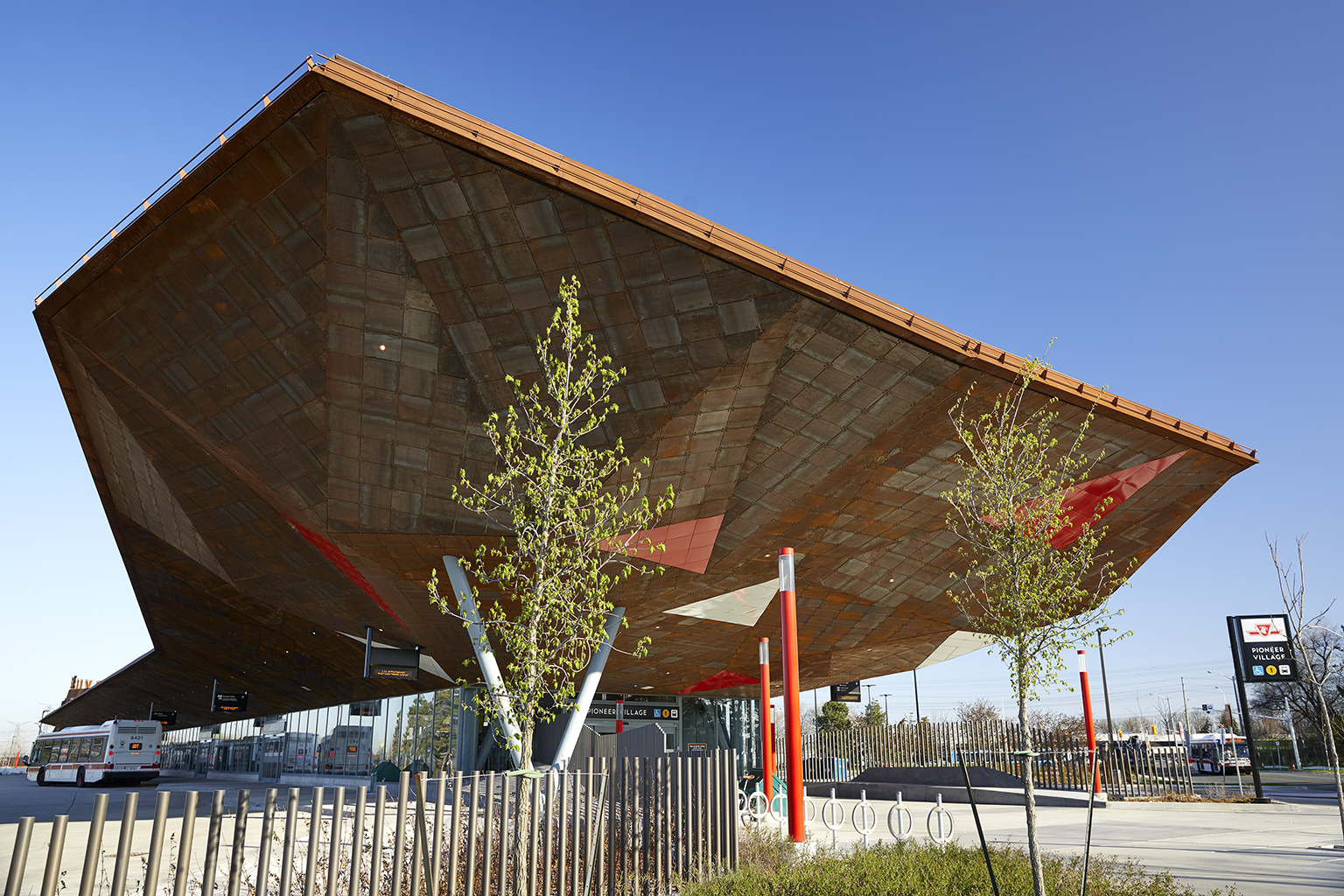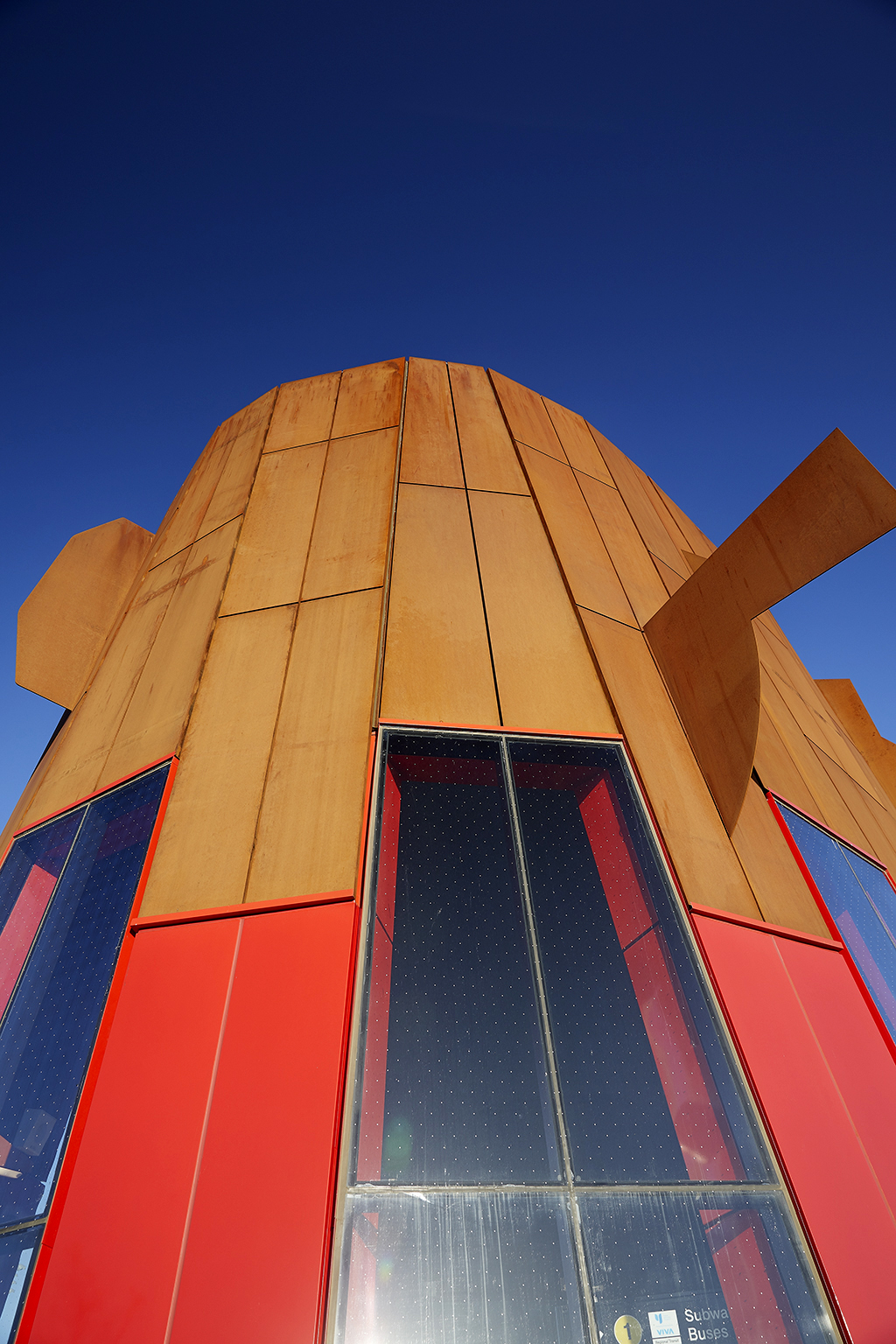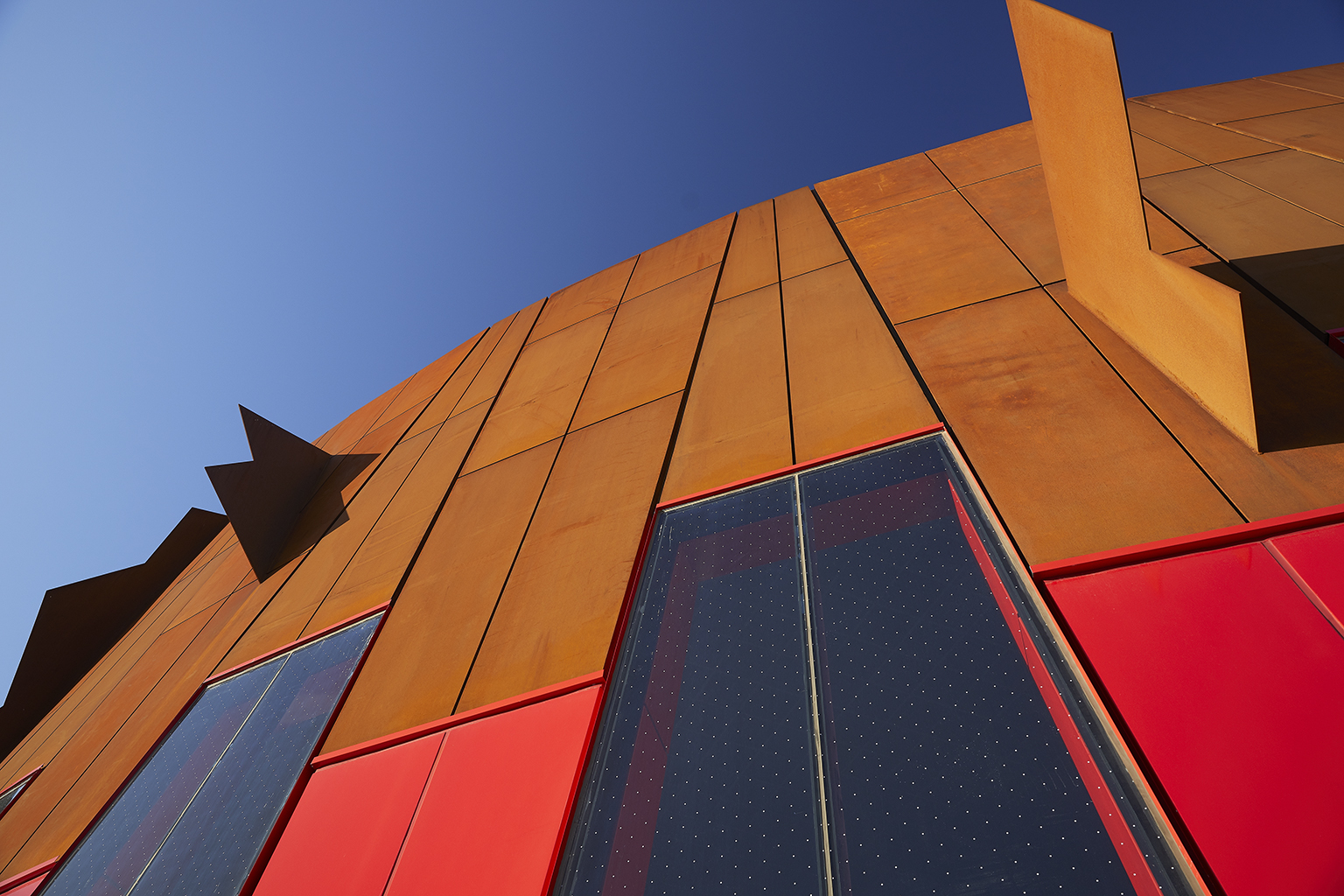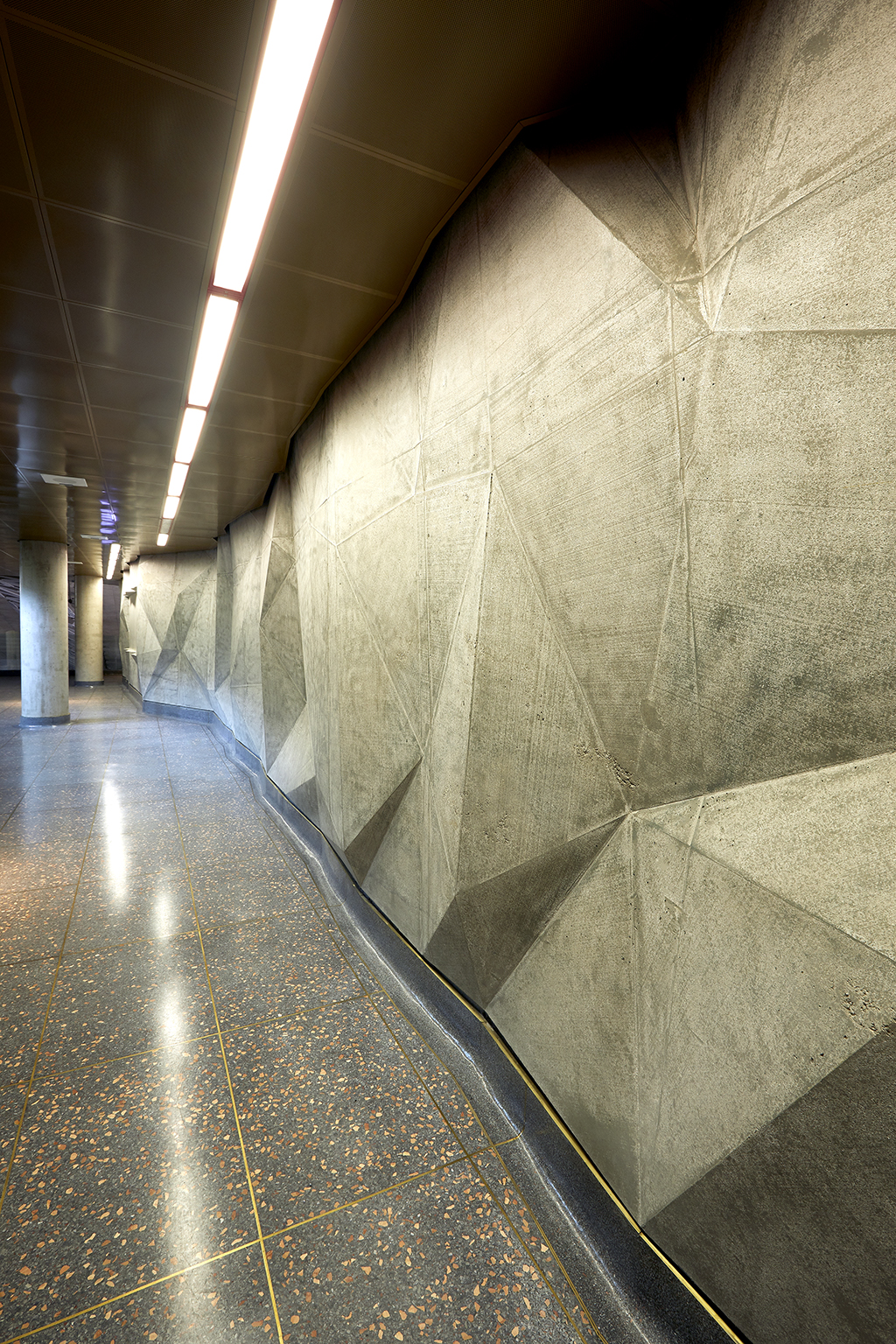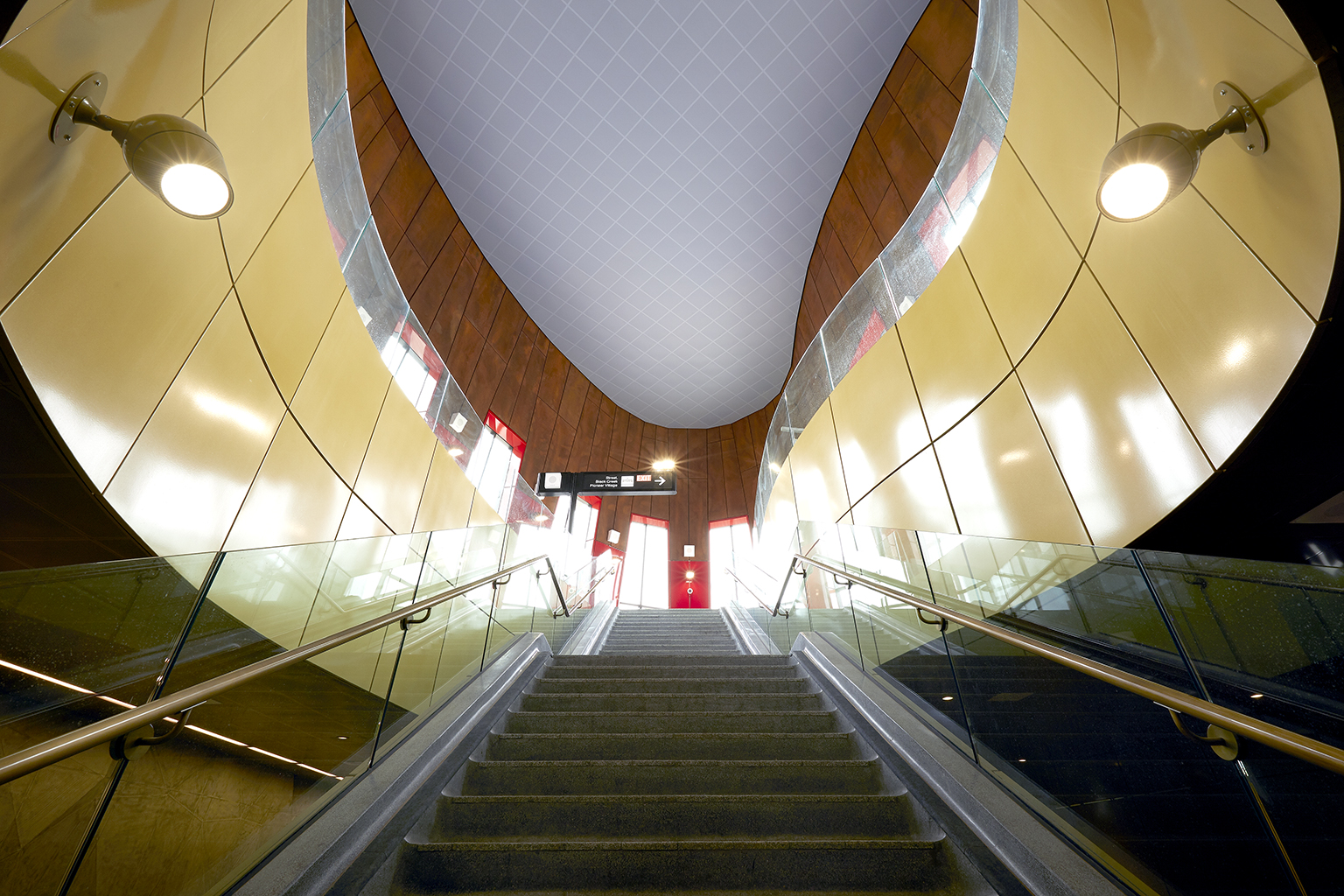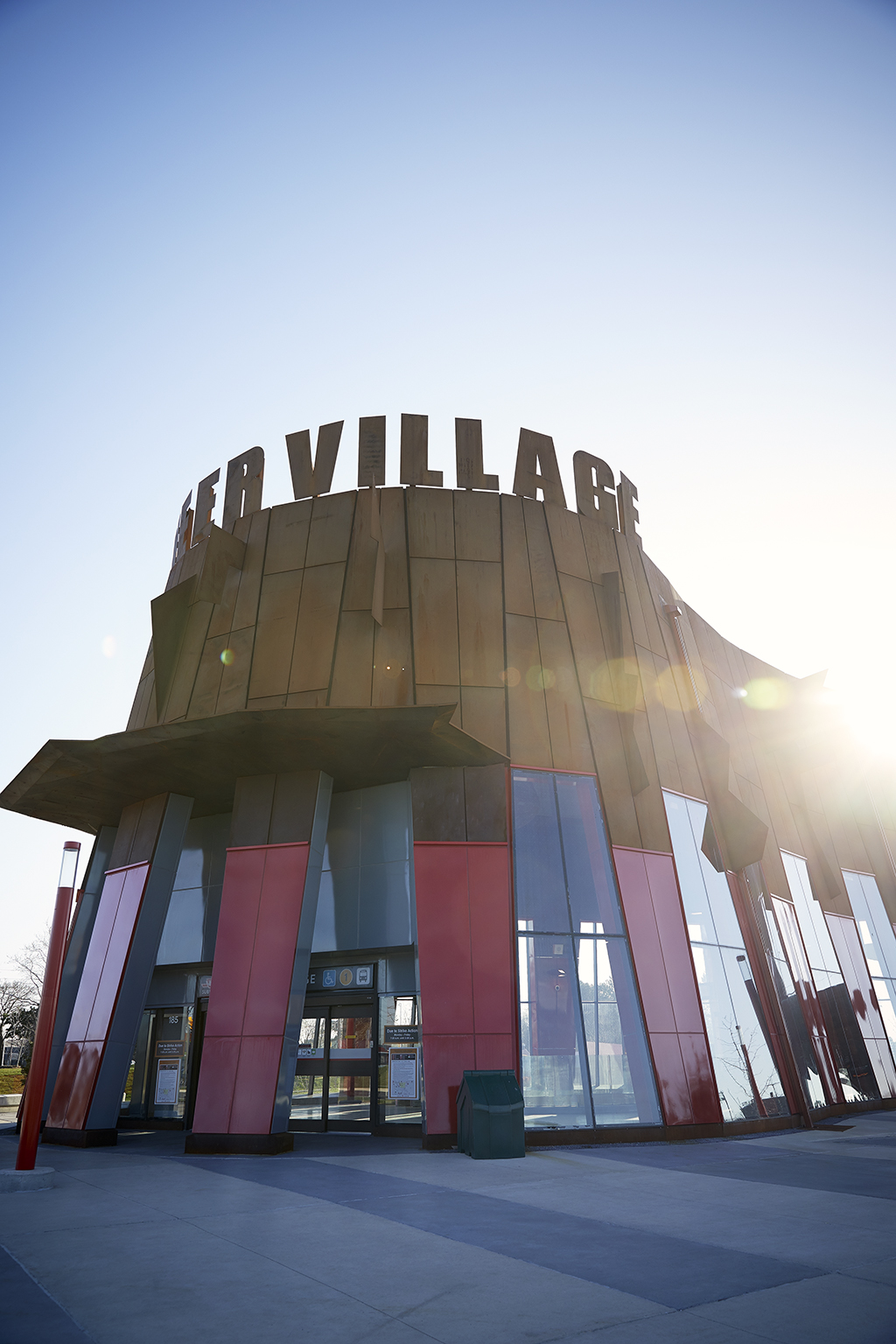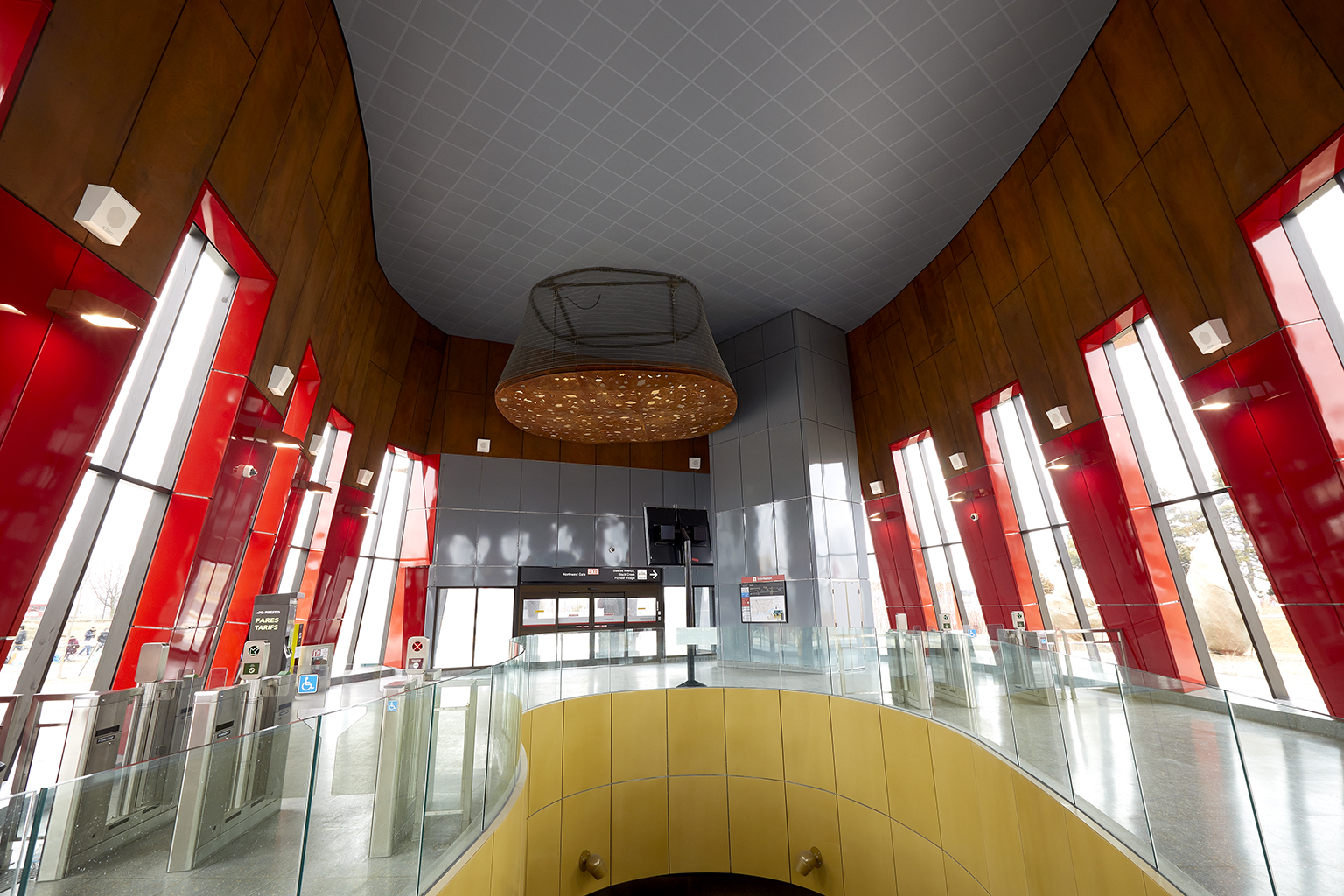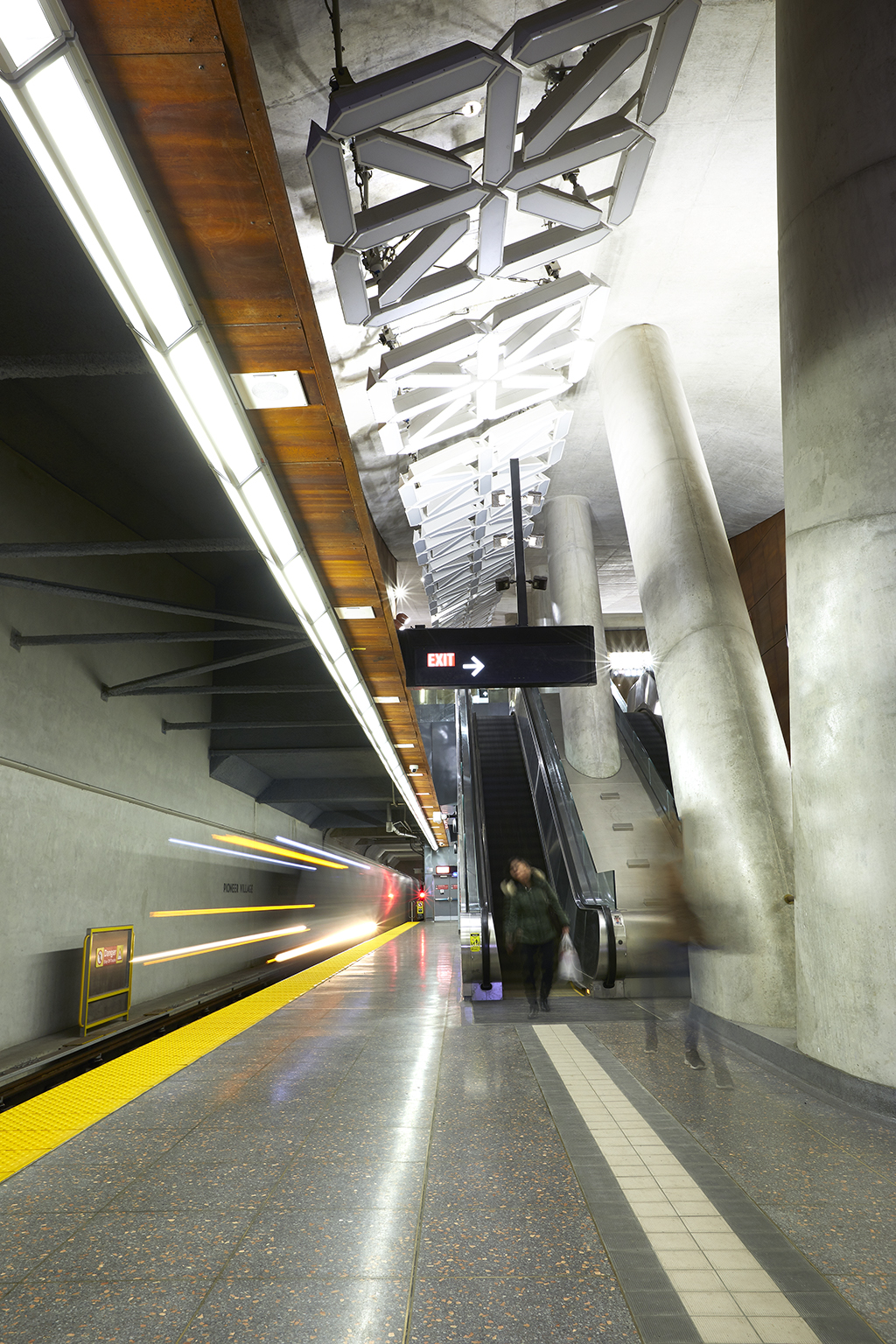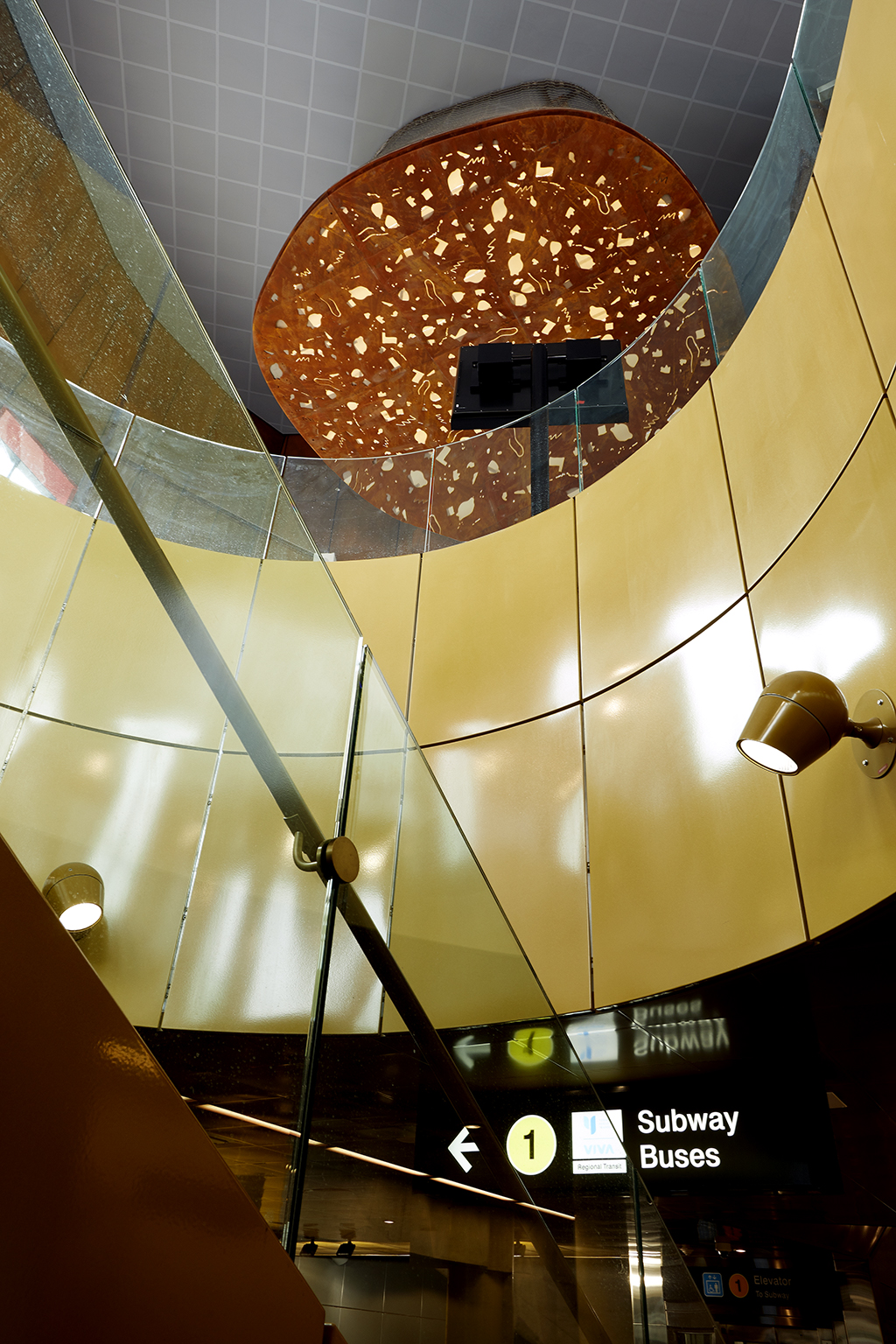 "I have to assume that on one of those really cold, miserable January mornings, there will be people down there travelling to a job that they'd probably rather not do," said Alsop, whose London-based aLL Design company also made the new whimsical black-and-white "barcode" Finch West Station.
"What I want them to feel is a little bit of cheer, a little bit of joy."