Dynamic, Driven, Diverse
by Sharon Aschaiek
Since its founding in 2011, York University's Lassonde School of Engineering has made major strides in the fields of science and technology, engineering and math, gaining an international reputation for innovation and research excellence. And while these accomplishments take many different forms – from getting more high schoolers into STEM to advancing cutting-edge research in the fields of fluid mechanics, health care and even space exploration – the one thing they all have in common is the goal of empowering creative people from all walks of life to become the architects of a better tomorrow.
It's what visionary electrical engineer, gold investor and philanthropist Pierre Lassonde imagined when he donated $25 million to York just over a decade ago. "My gifts," he said at the time, "are about helping the next generation of Canadians to fulfill their dreams and continue to make Canada one of the best places to live in the world."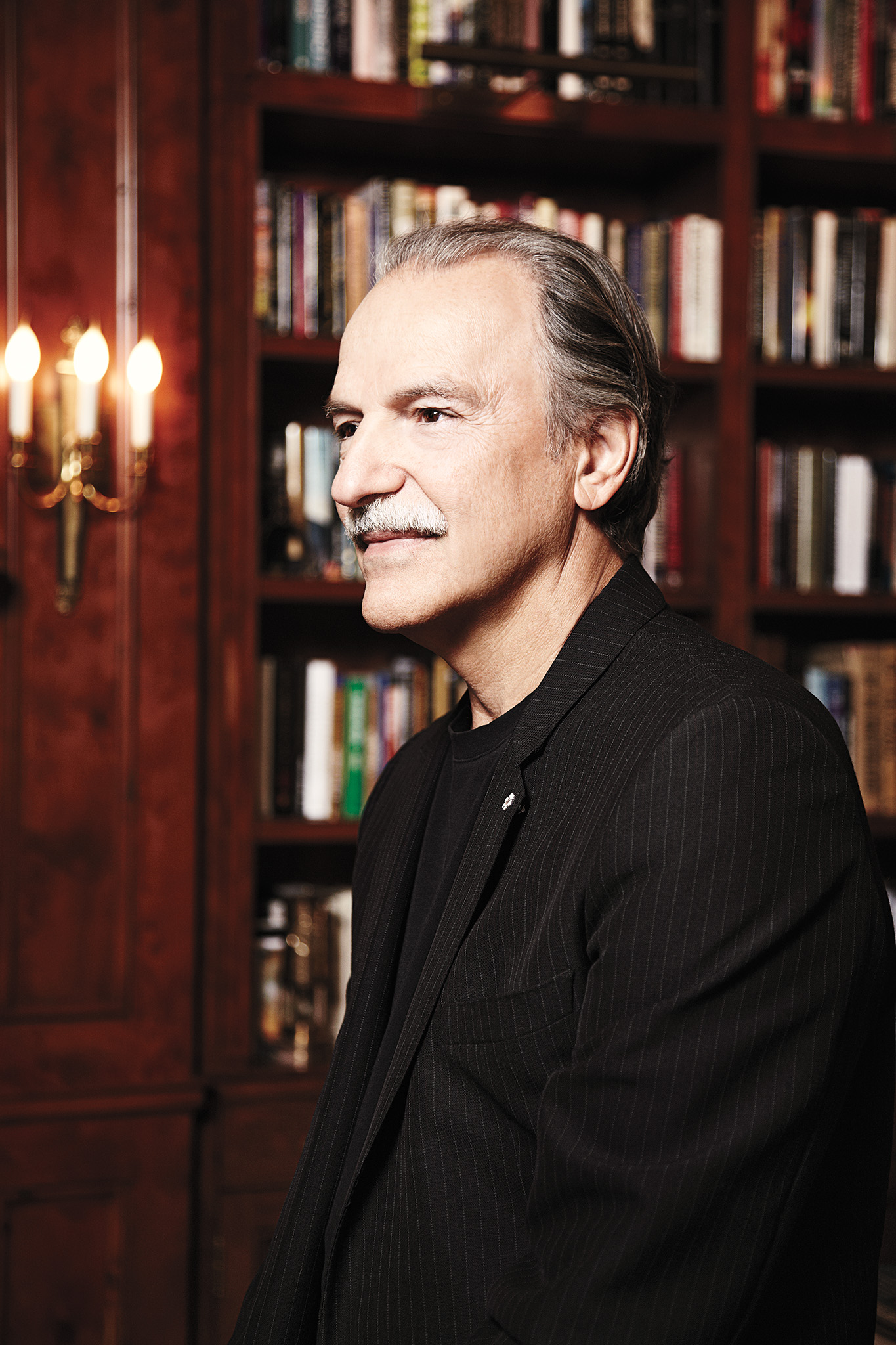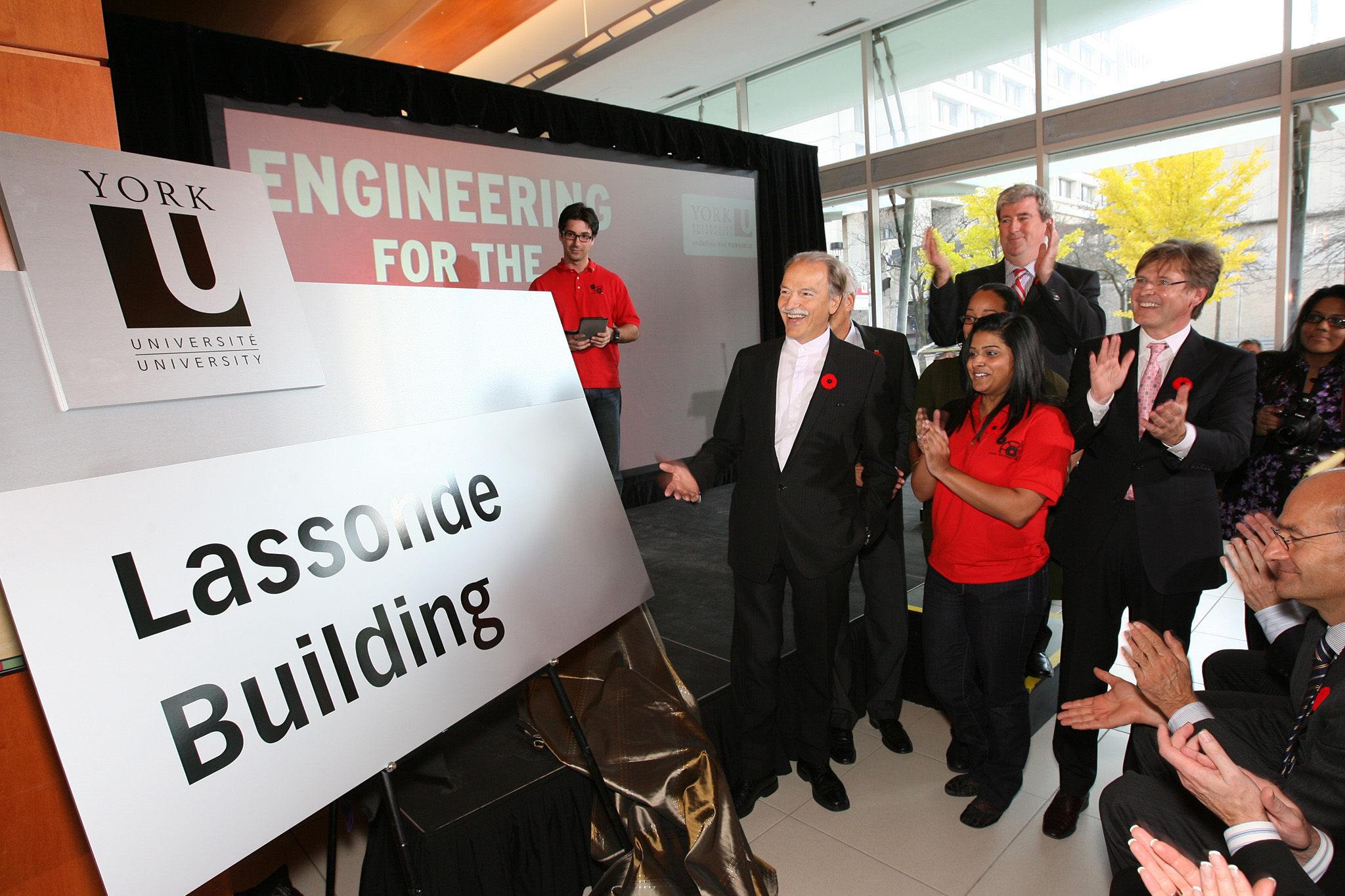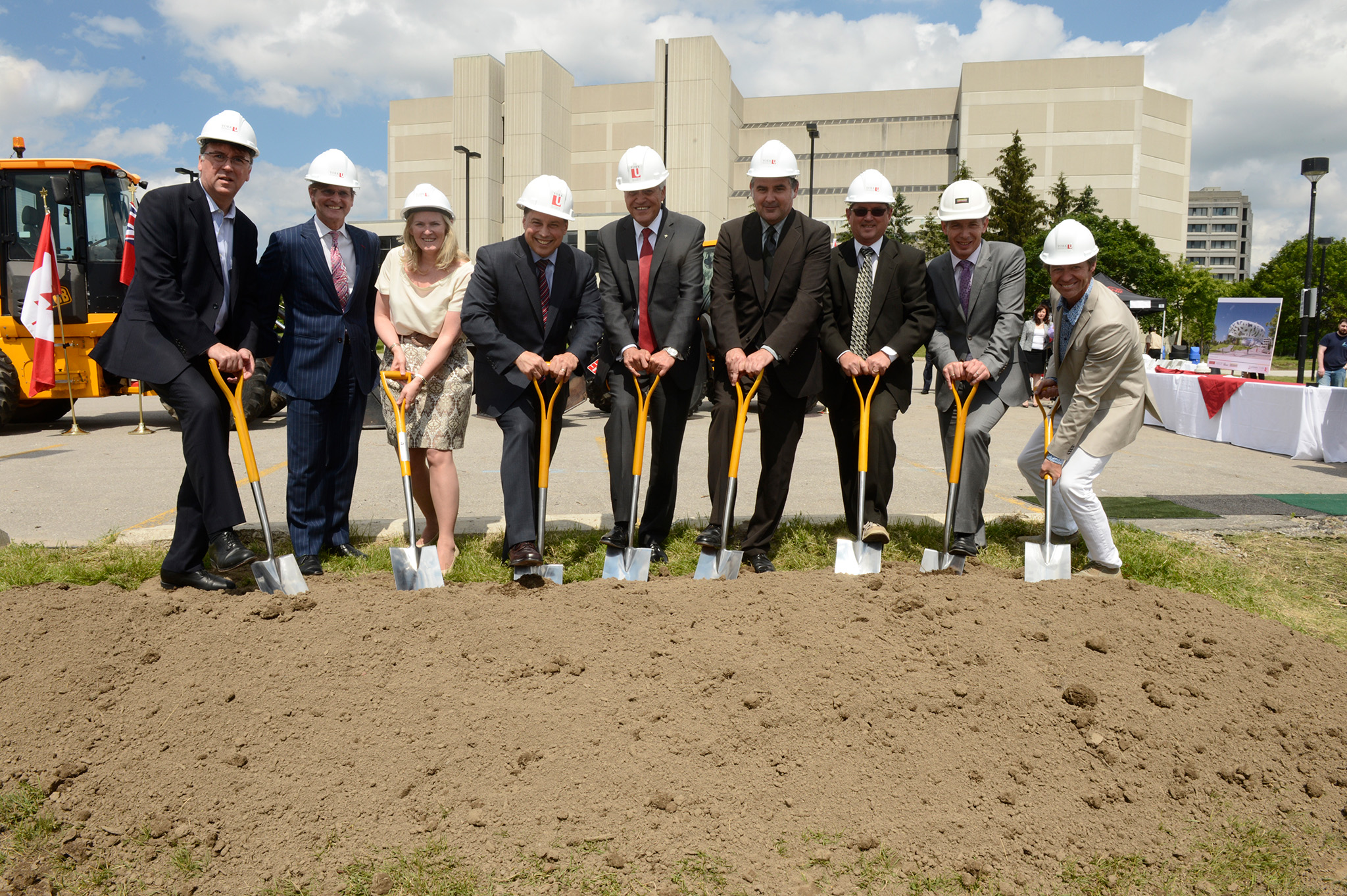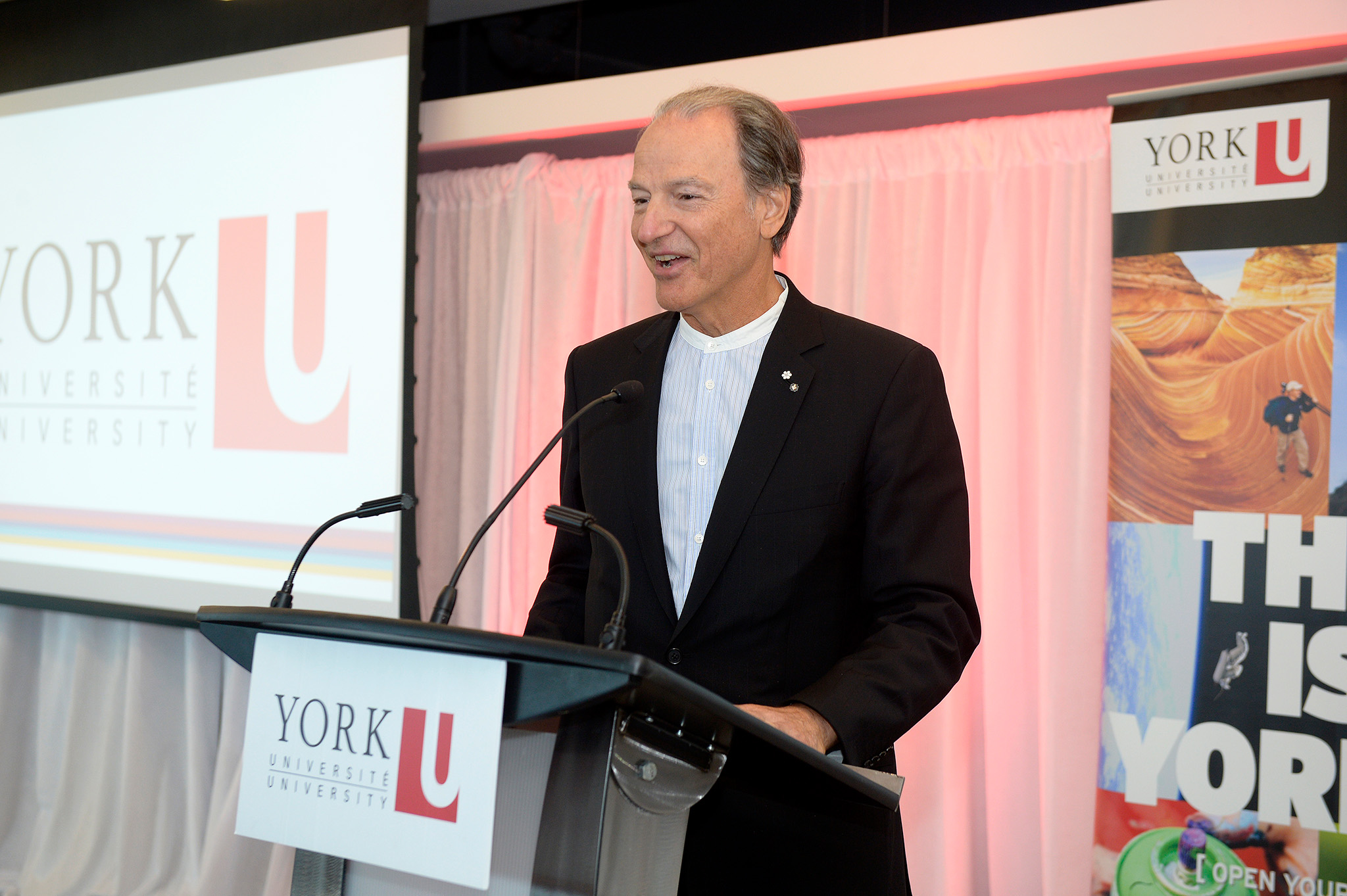 Today, nine years after opening its doors to students, the Lassonde School has grown into a distinguished centre of relevant, experiential and entrepreneurial learning. It now offers students and faculty access to cutting-edge interdisciplinary research, productive private- and public-sector partnerships, and community outreach. By welcoming all people to the field, regardless of their race, gender or social status, the Lassonde School helps future visionaries develop the skills that will make Canada – and the world – a more inclusive, sustainable and innovative place. Here's how.
Fostering Inclusivity
To fourth-year mechanical engineering student and Lassonde Scholar Dhruvi Desai, achieving a better future means understanding graphene – layered graphite that, at just one atom thick, is the thinnest known material, but is also 200 times stronger than steel. Using molecular dynamics (a computer simulation method) and a review of journals available through York's library, Desai and a fellow student investigated new ways to use this nanomaterial for medical sensors, targeted drug delivery, energy harvesting and electronic transistors. In the process, they won second place and the student choice award for plenary presentations at Lassonde's 2021 Undergraduate Summer Student Research Conference.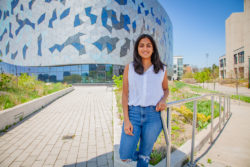 Outside the classroom, Desai helped to found and lead York's student chapter of Women in Renewable Energy, which promotes opportunities for women working in the energy sector through meetups, award programs, mentoring and bursaries.
Desai exemplifies Lassonde's belief in greater inclusivity in STEM. Of course, the gender gap in these fields is a long-standing and widely known problem. Engineers Canada reported that, at the end of 2020, the percentage of newly licensed engineers in Canada who were women was 20.6 per cent. Other historically marginalized groups, particularly people of colour and individuals with disabilities, also continue to be minorities in STEM jobs and classrooms.
This is why the push for a more equitable, diverse and inclusive community is an important strategic theme in Lassonde's 2021–2026 Academic Plan. Among its most innovative programs is the kindergarten to industry (k2i) academy, which launched in 2020 with the aim of bringing STEM learning to life for local high school students in at-risk communities. The k2i academy engages students' science and math skills to solve real-world problems and provides STEM-based professional development opportunities to teachers. The goal is to reach 11,000 students and 375 teachers within three years.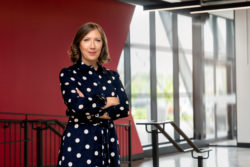 "The consistent underrepresentation of women and Black and Indigenous youth in STEM careers is no longer acceptable. It has to be the main priority going forward," says Lassonde School of Engineering Dean Jane Goodyer, noting that k2i programming will continue expanding to reach elementary school students. "York is one of the most diverse universities and strongly prioritizes social justice, so we have a role to play in supporting the school system in how it delivers STEM education."
Building Sustainability
As it creates more STEM pathways for more diverse youths, Lassonde also wants to make sure these young people have a viable future to work toward, which is why the School prioritizes the United Nations' 17 Sustainable Development Goals. These efforts take place through world-class interdisciplinary research projects spread across its four departments.
In Civil Engineering, for example, Professor Magdalena Krol is investigating more eco-friendly ways to remediate polluted sites. Specializing in numerical modelling of groundwater flow and the transport of contaminants, Krol is experimenting with geothermal heat pumps and solar energy to remove toxic nanomaterials such as microplastics, pharmaceuticals and fire retardants from soil. "There are methods for removing ground contaminants that are more sustainable than what we can achieve with traditional technologies," says Krol, whose pioneering work earned her Lassonde's Innovation Award and Engineering Research Excellence Award. "I really enjoy being able to take math and science and apply it to problems that can help better the world."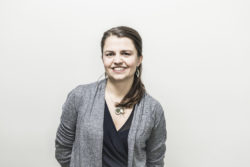 Lassonde's eco-friendly sensibility is also evident in the School's main physical environment, the Bergeron Centre for Engineering Excellence, which was York's first LEED Gold–certified building. Opened in April 2016 with the support of a $10 million donation from namesake Douglas Bergeron (BA Computer Science '83), the 15,560-square-metre, five-storey facility was developed with sustainable building processes, is energy- and water-efficient and includes a green rooftop that provides added insulation.
Driving Innovation
The Bergeron Centre is much more than a model of environmentally sustainable design: it's also a hub of learning, teaching, research and collaboration that features three research centres, 18 teaching labs, eight active learning labs and, notably, zero lecture halls – a reflection of the School's desire to shift away from the traditional one-way knowledge-transmission model. With access to the most relevant technologies and tools used in engineering, students can design, build and test everything from electronic components to power systems to medical devices.
The building also features several spaces for students from different engineering disciplines to meet and work together on projects. Recently, Lassonde expanded its physical facilities by opening the Research Centre adjacent to campus, which will accommodate faculty and graduate students involved in digital media, human–computer interface and mobility A.I. research.
"We have all these designated spaces for students to come together and work on projects, and it has made a big difference in terms of promoting collaboration and building community in the School," says Pamela Edgecombe, director of strategic policy and planning, who has helped steer Lassonde from the start as a part of the School's senior leadership team.
As Lassonde has grown in size and expertise, so too has its ability to engage in research endeavours with professors in other faculties at York and at other institutions. A perfect example is VISTA, a seven-year vision science research program that involves Lassonde Electrical Engineering and Computer Science faculty members. A collaboration with more than 50 academic, public and for-profit partners from around the world, VISTA aims to discover how neural and machine systems can support adaptive visual behaviour in real-world conditions.
At times, Lassonde's impact in engineering and science extends beyond the confines of our planet. In the fall of 2020, NASA's OSIRIS-REx robotic prospector, an SUV-sized autonomously navigating spacecraft, was able to grab rubble from the surface of Bennu, a near-earth asteroid about 492 metres in diameter. The first-of-its-kind, technically complicated seven-year mission has relied on the use of a Canadian Space Agency laser altimeter designed by lead instrument scientist Mike Daly, a Lassonde Earth and Space Science and Engineering professor. Daly and his team used the terrain-mapping device to capture almost three billion measurements of Bennu and determine its shape and topography, which helped identify a smooth surface from which to extract the sample. Thought to be 4.5 billion years old, the asteroid may yield clues to how celestial bodies move in space and the formation of the solar system and life on earth.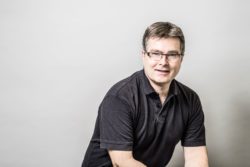 "As humans, we wish to know more about the universe, to understand and put ourselves in the greater context," says Daly, a Tier 2 York Research Chair in Planetary Science. "What drives me is that we're learning something we never knew before …. It was a puzzle to figure out how all the data sets fit together into a coherent explanation. It's an exercise in creative problem-solving."
Developing Tomorrow's Skills
Whether applying these creative problem-solving skills to space or another domain of human inquiry, students at Lassonde benefit from intensive experiential learning enabled by co-ops and internships built into all programs. Ranging in length from four to 16 months, these paid placements allow students to earn while they learn, develop their professional portfolio and make connections at corporations, non-profits and public-sector organizations in Canada and worldwide. Over the years, students have completed co-ops at organizations such as the federal government, Peel Region, IBM, BMO, Uber, Toronto Hydro, the TTC, Magna and Bombardier.
"The co-op students make a real difference to the companies, while the students get on-the-job training and a confidence boost from having done meaningful work. They are also very well received by employers," says Richard Hornsey, Chair of the Department of Electrical Engineering and Computer Science, who, as former vice-dean and interim dean of Lassonde, developed its current co-op model.
As more and more Lassonde graduates enter the workforce, they are making a meaningful impact as engineers, scientists and entrepreneurs. Among them is Brandon Loy, a 2021 Electrical Engineering graduate who has been working as a software integration engineer at Tesla since last January. Based out of the electric vehicle company's headquarters in Austin, Texas, Loy is part of a team of about 40 that tests the functionality of firmware – a class of computer software that controls hardware devices – for different car parts. "The experiential elements were the most important part of my undergraduate degree, because the knowledge doesn't really set in your mind until you have an opportunity to use it," says Loy. "Lassonde pushed me outside my comfort zone, and it changed my life."
The Lassonde School of Engineering hopes to positively impact the lives of many more people at York's new Markham Campus when it opens in the fall of 2023. The site's 37,160-square-metre building will host the School's new bachelor of applied science in digital technologies, a work-integrated degree program in which aspiring technology solution professionals can work full-time while spending 20 per cent of their weekly contracted working hours participating in off-site training focused on software development, cybersecurity and data science. Developed with companies such as CISCO, RBC, GM and EY, the four-year work-based program will enable employers to increase their workers' access to current technology expertise, knowledge and resources and attract new high-quality talent.
"As an exceptional first for Canada, this program will reimagine the future of learning and work and supercharge the development of digital skills that are vital to addressing Canada's tech talent shortage," Dean Goodyer says. "This is part of how we achieve our vision at Lassonde of empowering creators to push the world forward."  ■