Creative Directions: Jason Cyrus
by deirdre kelly
photography by mike Ford
Four York graduates with different backgrounds and educational experiences have one thing in common. All are cultural entrepreneurs with a shared focus on creativity as it exists in the marketplace. Each has a knack for turning such contemporary business principles as audience development, consumer engagement and client experience into visually charged values that positively impact the creative economy. Their expertise is broad, running the gamut from branded content marketing and visual merchandising to creative industry legal advice. They deliver on innovation, each believing that a bright idea really can light up the world.
JASON CYRUS (BA '18) had been studying marketing at York University until his part-time job as a fashion merchandiser made him think twice. In the classroom, he was learning theory. But at work, he was accumulating real experience – and getting paid for it. "It was quite the disconnect," he says, "and so I stopped taking classes and put my full focus on crafting displays that analyzed business reports and inventory lists until I figured out what I wanted to do next."
What was supposed to be a few months' break stretched to almost eight years. Yet it was a productive period that saw Cyrus build up an impressive portfolio as a fashion merchandiser for the likes of Banana Republic, Le Chateau and Holt Renfrew.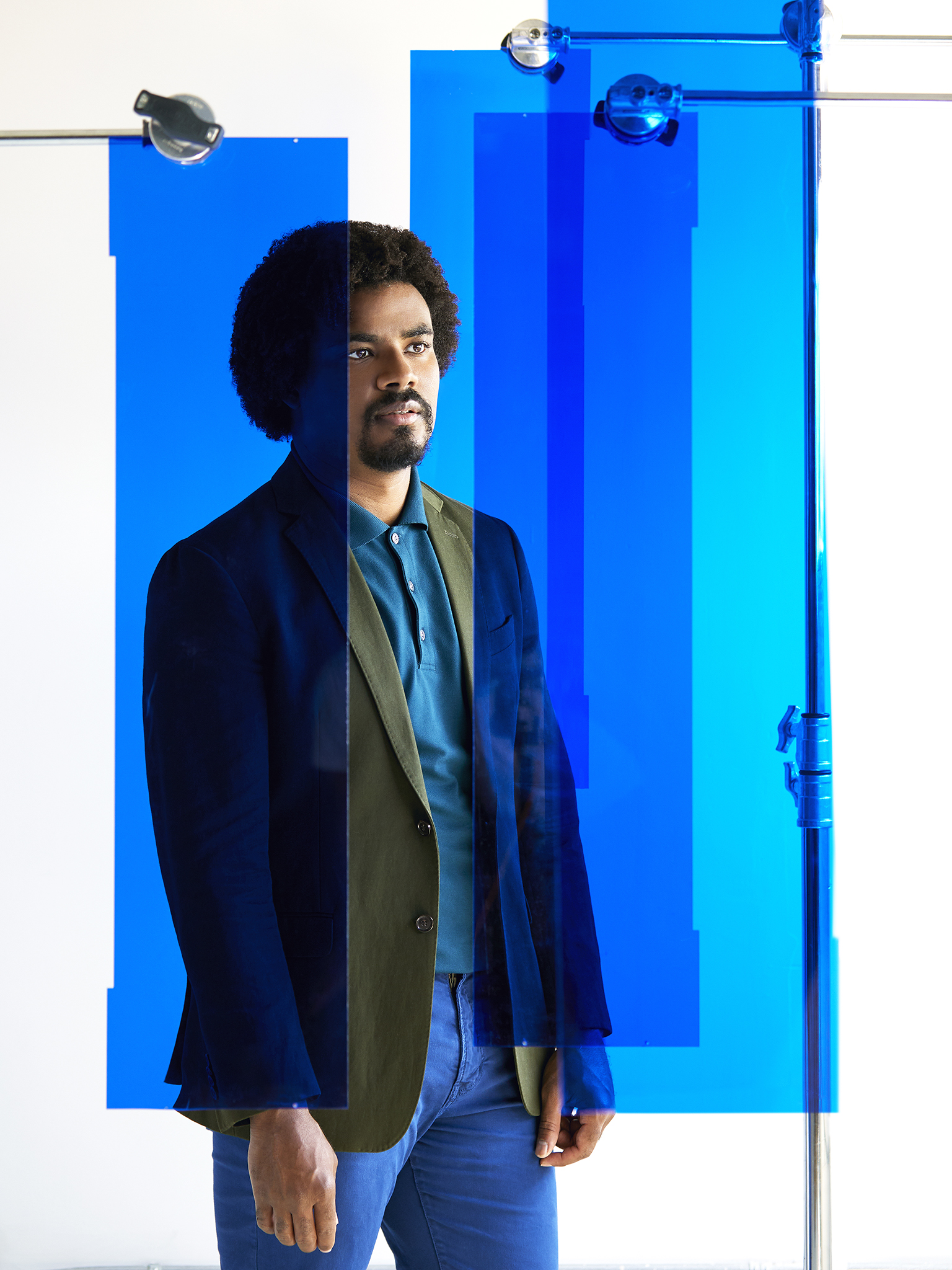 When Dolce & Gabbana opened an in-store boutique at Holt's Yorkdale Shopping Centre location, Cyrus was hand-picked to tailor a strong visual presentation to attract and retain customers. He did the same for menswear labels Paul Smith and Rag & Bone when they too opened in Toronto, creating magnetic window displays as a primary marketing tool. In his downtime, he took in fashion exhibitions at the Metropolitan Museum in New York and the Royal Ontario Museum, honing his eye. At one point, he made the connection between curation and merchandising – a eureka moment.
Fashion always has a story to tell
In 2016, Cyrus returned to York to study art history – another form of visual presentation. Currently pursuing a master's degree, he is interested in questions of identity in fashion, which also drives the focus of "Re:Framing Gender," his fashion exhibition that opened at the Goldfarb Centre in the University's Fine Arts Building earlier this year. Comprising pieces on loan from York's vintage fashion and costume collection, his own archives and the Fashion History Museum located in Cambridge, Ont., York's first-ever fashion exhibition sews together his joint experience in visual retail and academe into one seamless show. "Fashion always has a story to tell," he says. "It all comes down to how you frame it."  ■