Adapting to change is as old as life itself. If our prehistoric ancestors had not flowed with the ice age, well, you wouldn't even be reading this and wondering at the point of it all. So, to spare everyone the suspense, the point is this: at a time of great upheaval, survival depends not just on the strongest and the biggest. It depends on the most agile, the ones flexible enough to quickly deal with uncertain and rapidly changing conditions.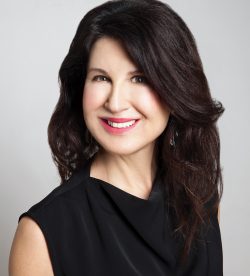 Being able to move with the times allows us to keep pace and, hopefully, come out ahead – the winner of the race. Admittedly, it is difficult these days even to put one sure foot ahead of the other. The ground is shifting all the time. Just when we were acclimating ourselves to the global health crisis – bam! – the riots and protests began, and for a variety of reasons: anti-Black racism, police brutality, a government's mishandling of the pandemic, and the refusal to wear masks and heed the physical distancing measures recommended by health officials. Chaos has emerged as a prevailing mood. But as any educated York grad can tell you, chaos is not an end point. It is, in fact, a necessary precursor to significant and lasting change. Out of disorder comes order. This is a major tenet of chaos theory. We are now living that theory in real time. 
Our world is wavering, no doubt about that. But there is some good coming out of it – a heightened awareness of global inequalities, for instance, and the recognition, now shared around the world, that we need to advance and become more self-sufficient to better deal with emergencies yet to come. 
We've already shown that we're up for the challenge. Since the start of the pandemic, we've seen advances in digitization, in medical research and development, and in online learning and work-from-home strategies. We are already adapting by being resilient and open to change. The struggle is not over yet. The pandemic looks to be protracted – and racism, while presently at the forefront of everyone's consciousness, won't be done away with overnight. 
But still there is much to inspire hope. Our past is now firmly in the past. Our future is all that matters now, and the majority of us have it as a fixed goal. We can do this. We've faced troubles before – plagues, fires, pogroms and wars. And we have survived, not by shying away from adversity but by meeting it head-on with endurance and a strong belief system. The African–American writer James Baldwin once said, "Not everything that is faced can be changed, but nothing can be changed until it is faced." And we are facing it. The hope is that we will emerge stronger from the effort.  ■